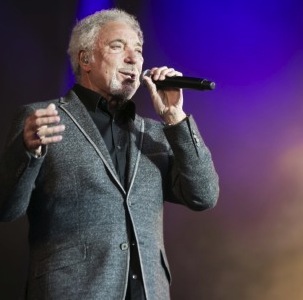 Tom Jones in Hong Kong
— March 8, 2016
The veteran entertainer has found a critically acclaimed new direction in the past six years, but promises he won't be neglecting that big back catalogue when he visits next month

What's new pussycat? Well, quite a lot actually. Welsh singer and heartthrob Tom Jones has released three albums since he last played Hong Kong in 2010, which means his upcoming gig here next month will feature plenty of new material. And even some of his old hits have been given a new twist.
"I've done new arrangements on quite a few of the older hits like Delilah, which I did at the Queen's diamond jubilee. I start off as a ballad and then got into tempo about halfway through. So it'll be a good mixture of songs that people know me for and some of the newer things as well," Jones says by phone from Australia, where he is on tour.
The new albums are the result of a very successful collaboration with English producer Ethan Johns. The way Jones tells the story, when Johns heard that he'd just signed with Island Records, he asked the record label to set up a meeting.
"Ethan said he felt there were things in my voice that he felt hadn't been explored yet, because most of the hits that I've had from the 1960s have always had pretty big arrangements on them. He said, 'I would like to just get back to how it was when you started in Wales,'" says the 75-year-old.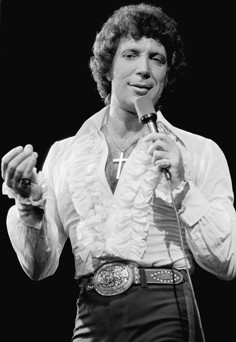 In the late 1950s, Jones was in his late teens and had recently married his childhood sweetheart, Linda, who is a year younger than him, and they had a young son, Mark. He was playing Welsh dance halls, pubs and clubs and doing a lot of blues, rhythm and blues, gospel, country and 1950s rock 'n' roll.
That all changed when he left for London aged 24. He made it big fast and within a year had a No 1 hit with It's Not Unusual. Two years later came his next monster hit, What's New Pussycat?, the theme song for a Woody Allen film.
Over a career of more than 50 years, Jones has sold more than 100 million records, had a string of hits (don't forget She's a Lady and Sex Bomb), spent probably longer than he should have gigging in Las Vegas and along the way earned a reputation for being a ladies man. His extracurricular romances, of which there were many, are the stuff of legend, but throughout it his wife, Linda, has stayed with him. Next year they will mark their 60th wedding anniversary. Still, such is his reputation that, even though this is a phone interview, a friend cautions me, "Keep your knickers on!"
The singer became known as the "panty magnet" after a female fan offered her underwear for Jones to sign. This was the 1960s and Jones apparently quipped, "Watch you don't catch cold". It was only a joke – he's well-known for his wicked sense of humour – but the incident made newspaper headlines.
Thus began a long tradition of women throwing their knickers at him on stage.
But before the panty-throwing and the No 1 hits, it was just Jones (or Thomas John Woodward, as he was born; it was his first agent who suggested the name change) and his band, Tommy Scott and the Senators, playing the working men's clubs and dance halls of South Wales. This was the era Ethan Johns wanted to return to.
Johns' idea was to hole up in a studio with just a few musicians and see what happened. The result was magic. Jones says for years he'd wanted to sing the Bob Dylan song What Good Am I? – and finally he got his chance. First came Praise & Blame (2010), made up of mostly gospel and blues covers, and marking a radical musical departure. Then followed Spirit in the Room (2012) and the chance to realise a dream and sing Leonard Cohen's Tower of Song. And last year came the third album working with Jones, Long Lost Luggage.
"So there are songs I'd been waiting to do, but there's still a mixture of some rock 'n' roll, rhythm and blues, blues, country, gospel – so it's more of what I was listening to when I was a young man," Jones says.
So much for resorting to leather trousers to get your mojo back – Jones has his music. Besides, he did the leather trousers look through the 1970s, '80s and '90s. He's even stopped dyeing his hair black and has embraced the natural, silver-grey look. It suits him. And while the music of his past three albums reminds him of his youth, he's coming to it with the wisdom – and deeper voice – of his 75 years on the planet.
"They are a product of having lived. My voice has matured as well – there is more depth to my voice now than when I was younger. You have to have lived a while in order to sing songs likes Tower of Song. It opens with 'My friends are gone and my hair is grey'. I couldn't have sung that when I was 25. But I can now because most of my original friends are gone and my hair is definitely grey," says Jones, laughing.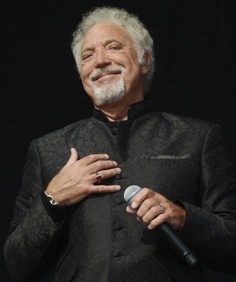 That his voice has stayed strong is in part thanks to a tip from his friend Frank Sinatra, who advised him in his early days to take care of his voice. There was another famous crooner who was a special pal, Elvis Presley, and Jones pays tribute to him on the most recent album with a song written by Gillian Welch called The Elvis Presley Blues.
"Ethan and I went into the studio and he said, 'You just play the song and I'll accompany you on guitar, I don't think we need more than that on the record.' And that's what it is – just Ethan playing and I'm singing, so it's very similar to the way I was doing things in Wales and it takes me back to that time," says Jones.
Local fans can rest assured he will be playing his big hits, but don't expect the show to be simply a rehash of the old favourites. This very famous Welsh export has some new tricks up his sleeve and is all set to give an energetic performance.
Original Link: SCMP