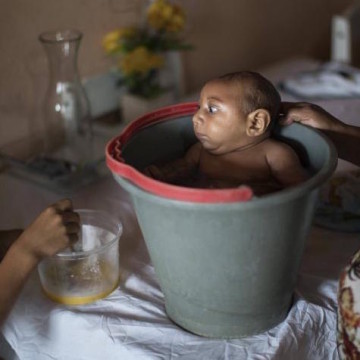 Hong Kong and China can't escape Zika virus
— April 7, 2016
Scientist volunteering in the fight against virus linked to shrunken brains in newborns and crippling autoimmune disease uses crowdfunding for project to produce simple, affordable test for Zika

A British doctor helping spearhead the first crowdfunded campaign to develop a diagnostic test for the Zika virus has warned Hong Kong and China to be on the alert for the extremely dangerous virus.
"It's not a question of if, it's a question of when it's coming to Hong Kong and mainland China," says Dr Alexander Kumar, one of a handful of scientists working voluntarily on a project in Brazil to create an effective and affordable test for the virus.
The virus was first isolated from monkeys living in the jungle in Uganda in 1947 and in 1954 the first official case in a human was registered in Nigeria. Zika was cause for little concern previously, it was regarded as a mild virus causing a slight rash and fever and having no long-term complications. But all that changed last year. According to the World Health Organisation's most recent update, the Zika virus is present in 52 countries – and it's much more dangerous.
In Brazil, the country hardest hit, the virus has been linked to 641 cases of microcephaly, which causes shrunken brains in children. It has also been linked to a rare autoimmune disease called Guillain-Barre syndrome.
Dr Alexander Kumar, who is developing a crowdfunded Zika virus test.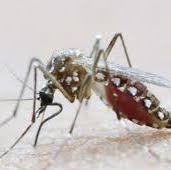 "Guillain-Barre syndrome is a progressive paralysis, to the point that it stops you from breathing. Unless you have intensive care facilities you die and it can leave you with extreme neurological defects," says Kumar, a British medical doctor who recently completed a tropical medicine specialist training diploma course at the London School of Hygiene and Tropical Medicine.
So far Asia is believed to be Zika-free, but that could soon change. Aedes aegypti is the name of the mosquito species that transmits the Zika virus. It's the same mosquito that also transmits dengue and chikungunya, a virus that causes fever and severe joint pain. Another mosquito species – Aedes Japonicus – has recently been associated with Zika. Both species are found in Asia.
"All you are doing is waiting for Zika to spread. And bear in mind that we live in an age when things spread faster than they ever have before with people travelling by plane," says Kumar.
Currently, diagnosis can only be confirmed by slow, expensive and relatively rare laboratory testing for the presence of the ZIKV genome in the blood or other body fluids, such as urine or saliva. There is a problem of cross reactivity with other viruses in some lab tests, making it hard to distinguish infection with the Zika virus and dengue fever. Patients with other viral infections including dengue and chikungunya are proposed to increase the likelihood of microcephaly and neurological complications, he says.
While the world is deeply concerned about the threat of an explosive pandemic posed by Zika, and funding and initiatives are urgently under way, bureaucratic red tape means they can be slow to get off the mark. The advantage Kumar and colleagues have for their project is they are a relatively small team and travelling light.
"We are the only international team on the ground here. You would expect more people to be around," said Kumar by Skype from Pernambuco state in Brazil, one of the main epicentres affected by the Zika virus.
The team is working fast to try to produce a simple and affordable test for the virus – one that even non-medics could use in very basic conditions in remote locations. Within three days of launching their crowdfunding campaign on experiment.com, they reached their US$6,000 goal. Because they offered their time for free and keep their costs to a bare minimum, that money has been enough to get the project off the ground.
"It's not for profit. I'm here on my own annual leave. We've been kindly hosted by the LIKA laboratory in Brazil and we have no overheads. Our aim is disruptive innovation – we've undercut everything. Our costs are so low that we don't need a lot of money to do this," says Kumar, whose day job is working as an academic clinical fellow in infectious diseases at the University of Leicester in Britain.
A second phase of funding has been launched to raise US$15,000 to continue their work. Within the next week they will begin doing the proof of concept, then further clinical tests; then an advisor who is the head of innovation for Unicef will help replicate the test across Brazil to test it further in the field.
"I've always been interested in inequality and working out how we can change that. We hope to have the proof of concept within three months – that is very fast," says Kumar.
If it is a success and is widely produced, then Hong Kong may need to use it – should the virus make its way here.
"Tropical and emerging and infectious diseases, like most of the flus that have hit the world, have been generated on the Vietnamese-Chinese border, where people live in such close proximity to pigs and ducks, that China should have good preparation towards emerging infections," says Kumar.
A Cuban military reservist fumigates inside a home as part of the preventive measures against the Zika virus and other mosquito-borne diseases in Havana. Photo: Reuters
There are a number of theories as to why the Zika virus has flared up now and with such devastating health effects. One proposition is it is the result of the introduction of genetically modified mosquitoes.
It may sound like the stuff of science fiction, but a British-based biotechnology company called Oxitec did this in 2012 to tackle the spread of dengue fever and malaria. The "sterile" insects were released in Brazil, Malaysia, India and the Cayman Islands with the goal of dramatically reducing the population of the Aedes aegypti mosquito, but critics say this may have disrupted the fragile ecosystem and have done more harm than good.
There is no cure yet for Zika. Epidemiology is the first step. The test will allow pregnant women to be tested, and if they test positive they can have a scan and be better informed as to the "viability of the pregnancy".
Original Link: SCMP