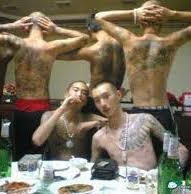 How Hong Kong crime has changed
— April 20, 2016
Exhibition marking 30 years of criminology programme at University of Hong Kong shows graduates' work on issues such as triads, policing, and how crime patterns have evolved since the 1980s

Hong Kong isn't the city it was 30 years ago. It doesn't just look different; the economy, infrastructure and people have all changed – and with it so has crime. This gradual evolution of crime in Hong Kong has been captured and catalogued by the 700 graduates of the city's first – and only – postgraduate programme in criminology.
When it was launched in 1986 by the University of Hong Kong's department of sociology, the Master of Social Sciences in Criminology was well ahead of its time. Criminology was a new postgraduate discipline in those days and, 30 years on, it remains Hong Kong's only taught postgraduate programme on the subject.
An exhibition by graduates of the programme to celebrate its 30th anniversary runs until the end of April. Juvenile delinquency, the correctional services, and policing are all covered. The works illustrate how social and economic changes have shaped crime and law enforcement in Hong Kong over the last three decades.
We see little violent crime in Hong Kong. There are between 17 and 20 murders a year and most of those are committed by someone known to the victim – it is rare that a stranger kills someone in this city. (It was a different story in the 1890s, when historical records show there were about 100 murders a year.)
What we experience is largely economic crime and that has changed over the years. In the 1980s there was a sharp increase in arrests for shoplifting and in some years prosecutions rose 40 per cent. This made it a popular dissertation topic in the early years of the programme. Why was shoplifting such a big deal in the 1980s?
Professor Karen Joe-Laidler, the programme's director, says it was because of the introduction of convenience stores and department stores.
"Much of economic crime in Hong Kong has been in relation to these bigger changes in Hong Kong," she says.
After a dramatic increase in the 1980s, shoplifting figures have levelled off. Fraud in its many guises is a bigger problem. That isn't to suggest fraud wasn't around much earlier. From 1989 to 1991, Hong Kong and Malaysia accounted for one-third of global counterfeit losses and Hong Kong became the leader in counterfeiting.
"In the latter part of the 1990s, with regard to credit card fraud and the amount of money involved, I guess you could say Hong Kong was at the forefront," says Joe-Laidler
Professor Maggy Lee, one of six full-time staff working on the programme and chief instigator behind the anniversary exhibition, is especially interested in the issue of cross-border parallel-goods trading and the changing relationship between Hong Kong and mainland China.
"Smuggling is not a new problem, it's just what is being smuggled and who is doing the smuggling that has changed from the 1980s," says Lee.
In the early 1980s, when China first opened up, there was a surge in the cross-border trading of consumer goods. Televisions, fridges, watches, electronic appliances and luxury cars were smuggled from Hong Kong into China. And going in the opposite direction, antiques and traditional medicines were brought into Hong Kong.
Smugglers became ever more effective and inventive, using speedboats known as tai fei to outmanoeuvre the police.
"Everyone called it 'smuggling' then, but today it would be called 'parallel trading'. It just shows you that because of this ambiguity at the border now it is less clear legally. While it was a black market before today it's a grey market," says Joe-Laidler.
Instead of luxury goods, it is everyday products like milk powder that are now ferried into China and instead of organised criminals, the people involved in moving the goods are often regular citizens doing it for a little extra cash.
Police largely brought smuggling under control in the 1990s, but one item continued to slip through: cigarettes. These were smuggled in at all levels, from passengers sneaking in more than the duty-free allowance to organised gangs that brought in container loads for distribution on the streets.
"The government started an anti-smoking campaign and increased the tax on cigarettes. Cigarettes were not taxable as an export, so there was a circular process by which cigarettes would come back and be sold on the black market, thereby avoiding tax," Joe-Laidler explains.
The criminology programme has evolved to reflect these changes. Some of the key foundation courses remain the same – on research methods and criminal justice – but new ones have been added to bring the discipline up-to-date with criminal minds today.
"We have elective courses on crime and the media – 30 years ago that wouldn't have been thought of," says Professor Lee.
The focus of students' research has changed, too. Recent graduates have leaned more towards social and political changes in post-colonial Hong Kong, and shifted from examination of problems towards policy-driven, problem-solving inquiries. All this is reflected in the exhibition.
Take a 2000 dissertation by Wong Kwok-kit that looked at the links between local triads and the "new" interior decorating industry during the housing boom.
The same year, Lau Shu-chung focused his inquiries on police subculture and found that the police and triads both worshipped Kuan Ti, a deity associated with loyalty, righteousness and bravery.
Today crime must be viewed in a global context, so the programme was revised in 2014 to accommodate a one-year full-time course to run alongside the part-time course, enabling enrolment from students overseas. (International students must be enrolled on a full-time course to get a student visa).
"We wanted to have that exchange of views and experiences of students from different backgrounds, a more diverse population," says Lee.
Today's intake draws from a diverse pool. While the programme was originally designed for people in the disciplined services, social work, and the Independent Commission Against Corruption, it now also includes forensic accountants teachers, medical doctors and psychiatrists.
"Students appreciate having the opportunity to see crime and justice from a different perspective. We have police officers who have been on the front line of protests, journalists, protesters and people from NGOs – that's good to have a debate in class in neutral territory," says Professor Lee.
Former Post editor C.K. Lau was a young reporter when the University of Hong Kong launched the criminology programme, and wrote a story for the paper about it. Thirty years on, he was invited back as guest of honour for a 30th anniversary party with staff and alumni earlier this month. Perhaps writing this story will earn me an invite to the 50th anniversary celebrations?
Original Link: SCMP