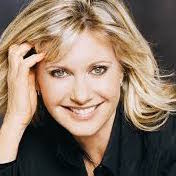 Olivia Newton John talks Grease, the power of change and cancer
— May 1, 2016
Ahead of her latest Hong Kong concert, multi-platinum Australian singer, film star and co-founder of a wellness centre talks about her life, tragedies and triumphs, and how she keeps on keeping on

Behind Olivia Newton-John's big, white smile is a warm and sunny personality. Even down the phone from Los Angeles you get a sense of her generous spirit. Her easy laugh and the occasional pause after a question hint at someone who has lived, loved, lost and learned. But through it all she hasn't stopped making music.
The Australian singer, best known for playing Sandy in the 1970s classic Grease, will be in Hong Kong for one show on May 12. She was last here four years ago, so will the show be any different?
"I can't really remember what I did in 2012," she says.
Laughing, she corrects herself and says she's got a few new medleys to throw in the mix, but basically it will be a night of music through her career – one spanning 50 years.
Born in Britain, she moved to Melbourne with her family when she was five. By the age of 15 she had formed an all-girl group, Sol Four, and she went on to win a talent competition that earned her a trip to London. In 1966, she took that trip and began playing gigs and recording in London.
Just as her career was taking off in Britain – she was a regular on Cliff Richard's weekly TV show – she learned that she was making it big on the country charts in the US with her 1974 song I Honestly Love You.
"I didn't realise the country charts were a separate thing, in England it was all one chart," says Newton-John.
It prompted a move to the US – "When I was young the ultimate thing was making it in America" – the release Have You Never Been Mellow,and the Country Music Association's female vocalist of the year title for 1975.
The US was a blessing for her career. In 1978 she landed the role of Sandy, starring alongside John Travolta in the movie version of the Broadway musical Grease which catapulted her to stardom. Grease remains one of the most successful movie musicals in history.
"The songs are really catchy, it's got a great energy to it. No one has really been able to come up with anything like it, it's just a kind of magic that can't be reproduced," she says.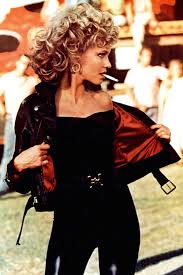 The movie soundtrack featured duets with Travolta that soared up the charts – You're the One That I Want, Summer Nights along with her monster hit, Hopelessly Devoted To You.
The 1970s and 1980s were her heyday. Newton-John starred in other films including the 1980 musical Xanadu and Two of a Kind and there were plenty of hit albums. In 1981 she released Physical, her ninth album, and the title track became a 1980s anthem.
Asked what the highlight was during that period, she rather touchingly cites meeting her first husband, actor Matt Lattanzi, and having a child. She met Lattanzi, 10 years her junior, on the set of Xanadu. Their daughter Chloe, born in 1986, is now a singer and actress and lives in London.
Then came some tough times. Her father died from liver cancer the weekend in 1992 when she was diagnosed with breast cancer. She underwent a partial mastectomy and breast reconstruction.
"It is a blessing that 24 years on I'm still performing, healthy and alive – I'm very grateful. It's made me more passionate about giving back and helping other women who are going through it," says Newton-John.
Those aren't empty words. The the 67-year-old has partnered with Austin Health, a care provider in Australia, and in 2012 the Olivia Newton-John Cancer and Wellness Centre opened. It has facilities for cancer treatment, education and training and a centre offering complementary therapies.
"Hopefully we will come up with an answer for the prevention of cancer, which I think will happen in my lifetime – it's my dream," she says.
It was her mother who instilled the importance of eating well, simple and wholesome food.As a teen, she resented being fed steamed vegetables and potatoes cooked with their skin on, but was grateful for it later. Now as a cancer "thriver", healthy eating is as important as ever.
Ten years ago she and a few friends founded Gaia, a remote lifestyle retreat outside Byron Bay in New South Wales. The focus is on wellness and healthy food. Some recipes from the Gaia kitchen, along with Newton-John's own and those of a nutritionist friend, were collected into a book titled Livwise in 2012.
Don't for a minute think all this wholesome lifestyle is perhaps a little boring – there's been enough drama in Newton-John's life to stop it ever getting dull.
After her divorce from Lattanzi in 1995, she dated a Korean-born lighting technician, Patrick McDermott, until he mysteriously disappeared in 2005. It was a messy business. He had bad debts – including unpaid child support to an ex-wife – and filed for bankruptcy shortly before he set off on an overnight fishing trip off the Californian coast. Whether he actually even got on the boat or got on and then off has never been fully established. The US Coast Guard launched a massive search, but couldn't find him and in 2008 declared him most likely drowned. Over the years there have been occasional reports of sightings of him, but it was only in March that he confirmed to be alive and well and living in Mexico.
The fallout from all this must have been hellish for Newton-John, but she has remained tight-lipped about the whole affair. Asked how she feels about this most recent development she says, "No comment". And fair enough, there's nothing to be gained from muckraking. Besides, she has moved on and is in a happy relationship.
Her second husband is John Easterling, the founder of a herbal remedy company. The couple was friends for more than 20 years before getting romantically involved. They married in 2008.
"He is amazing. He worked many years in the Amazon. He went through a health crisis of his own and discovered the healing powers of plants and started bringing them back. He also helps the indigenous people in the Amazon get titles to their land and is now getting water wells to them. It's a big part of our life together," she says.
Thekey people in Newton-John's life, the ones she really connects to, seem to be the ones she admires and respects for what they are doing with their lives, particularly when it overlaps with the things that are important to her – the environment and health. I put this to her and she agrees and brings up a familiar Hong Kong name.
"I love people who have the ambition to change their lives to do something important, like Jill Robinson from Animals Asia. She's a good friend – I'm hoping to see her in Hong Kong. She moved to China to take care of bears, she has an amazing story," says Newton-John.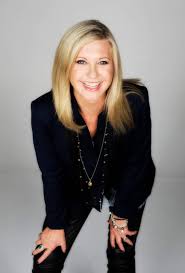 It must be all the healthy living because Newton-John has buckets of energy. Last year she toured Australia with John Farnham and cut a live album with him. She has also just completed an 11-song album with Amy Sky and Beth Nielsen Chapman called Liv On, that will be available from June 10. The album is for people who are grieving and going through difficulty, she says.
"It's how you can get through that and how it's OK to move on even if you've gone through something very difficult. And the three of us – and just about everyone I know – has gone through that, you can't escape it in life, some kind of obstacle," says Newton-John, whose older sister died from brain cancer in 2013.
The conversation turns serious for a moment. Perhaps what makes Newton-John's warm personality all the more special is that she has faced her share of pain and setbacks, and has not come through not only with plenty of grit but also determined to help other people through it.
"You can't be positive all the time; there will be loss and pain and despair. But if we understand that we can help each other," she says.
Original Link: SCMP