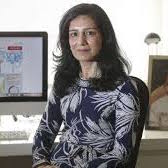 Child's death sparks HospitalAdvisor
— May 20, 2016
'As a mother I will always feel guilty for making a choice that led to my son's death,' says Shalini Mahtani, founder of new website that rates city hospitals' quality of care based on patient reviews

When Shalini Mahtani's three-year-old son died suddenly in 2009, her life was thrown into a tailspin. Zubin was her eldest child, the "love of my life", but with almost no warning his life was snatched away.
"Zubin didn't have a pre-existing condition. He picked up a bacteria, probably in school, and died within 48 hours," says Mahtani.
She took her son to hospital as soon as he fell ill, and he was then transferred to another hospital. Mahtani prefers not to name the medical institutions because there is a legal case pending , but does she blame the hospitals?
"I think the bigger question is: should I have known things then that I know now? And the answer to that is yes. As a mother I will always feel guilty for making a choice that led to my son's death," says Mahtani, a fourth-generation ethnic Indian who was born and raised in Hong Kong.
In the immediate aftermath of Zubin's death, she took leave from Community Business, the non-profit organisation she founded in 2003, and eight months later stepped down as chief executive. In 2014 she founded another non-profit, The Zubin Foundation, aimed at raising awareness about social issues such as patient care and racial integration.
That year, she attended a Young Global Leaders programme at Harvard University that introduced her to the notion of quantifying the quality of health care – and led her to set up HospitalAdvisor, a website providing user-generated ratings on all the city's hospitals, public and private. The site, based on a similar concept to that of travel site TripAdvisor, went live on May 18.
"It was a huge decision for me to get on a plane without my two other children. I had months of therapy and decided I wanted to do this and if I could get on that plane I would," she says.
At Harvard, she was particularly impressed by a professor's presentation that showed how negative outcomes are reduced in hospitals when the leadership is focused on safety and quality of care.
A trained accountant, Mahtani began her career at PricewaterhouseCoopers before setting up Community Business. She knew from corporate experience that leadership could improve diversity in the workplace, but had not considered it in relation to health care.
"When you are with a bank, you look at the profitability of the bank based on price-earning ratios, equity ratios and return to shareholders; there are key indicators to see if a company is successful," she says. "And with hospitals there are key indicators. You look at mortality rates, morbidity rates, readmission rates, infection rates from within the hospital – there is quantifiable data from the hospitals."
Mahtani returned to Hong Kong and began to look into its health care system. She learned that the city's 41 public hospitals and 11 private hospitals are governed differently.Not only were the frameworks different, she was surprised that public and private institutions had different ways of reporting on outcomes.
Even more of a shock was the discovery that private hospitals were governed by a regulation enacted in 1936.
Data on hospital outcomes in Hong Kong is not readily available and even when it is, Mahtani finds the information is not in a patient-friendly form.
"Even though there was more outcomes data available from public hospitals than private, the public hospitals weren't named – you just had one, two three, and so on. As an economist by training, I wanted to know: how do consumers make a decision about which product to choose?" she says.
Unlike choosing a mobile phone or a university – both of which are widely reviewed and ranked – Mahtani was struck by the fact that there was nowhere to get any remotely similar information on hospitals in Hong Kong.
"For the very institutions that dictate whether we live or not, there is nothing," says Mahtani.
She found help from advisers such as Professor Ashish Jha, director of the Harvard Global Health Institute. A physician, health policy researcher and advocate of the notion that an ounce of data is worth a thousand pounds of opinion,Jha is a "global guru of patient experiences", she says.
Jha explains how, even in situations where there is no data available, it is still possible to get information from the patients themselves.
"First and foremost a major goal of health care is to relieve suffering and pain, and no one is more expert at this than the patients themselves. Patient scores on patient experiences tally with technical measures of quality; patients are very good at picking up what systems run well and what don't,"he says .
Jha, who flew to Hong Kong for the launch of HospitalAdvisor, helped identify the questions that would become the basis of theweb-based platform. Jan Johnston, from the University of Hong Kong's School of Public Health, validated the questions, which were then translated. Covering all 52 hospitals in the city, the website is in English, traditional Chinese and simplified Chinese. It aims to empower patients with information and to celebrate those hospitals that put patient care at the centre of their service.
Rankings for each hospital's overall service and for specialties such as cancer treatment and respiratory problems are based on quality-of-care scores generated from user surveys.
Patients who have been treated at a hospital are invited to register with the site, and answer 16 easy-to-rate questions, such as did the health-care professional wash his her or hands before they saw you? How many hours in a 24-hour period did the doctors and nurses spend with you? Did the doctors and nurses show you respect? Would you recommend the hospital to a family member or friend?
None of the questions are personal; there is no way that a patient could be identified from their responses.
Two open-ended questions at the end ask about the patient's experience and how they think the hospital could be made safer. Those comments are uploaded weekly. And once a month all the scores are aggregated and posted on the site.
While the data will largely be collected online, there are a few instances where written surveys will be accepted and manually uploaded to the site, such as with elderly patients who may not be proficient at computing and can be aided by their social worker.
Several hundred patient reviews have been collected so far.
All the hospitals were informed about the project ahead of its launch on Wednesday and given the opportunity to get involved – that is, they would be alerted about any review and be able to comment on views expressed.
But the response has been lacklustre. Many private hospitals gave an "unequivocal no", and voiced concern about whether reviews would come from actual patients and whether individuals would use the opportunity to bad-mouth their service.
Mahtani understands their unease, but points out the fact that private hospitals are regulated by an archaic piece of legislation enacted in 1936 should mean people are asking questions.
"I could have gone up the path of lobbying for the highest quality of care at all private hospitals, but that's not what I'm really concerned about. I lost my child. I've learned that there are ways of knowing about quality at hospitals; I'd like to help patients make better informed decisions. That's what's motivating me," she says.
The Hospital Authority, which oversees public hospitals, has also declined involvement.
While she finds the authority's system of interviewing patients on the phone and collating patient experiences admirable, Mahtani says the material produced is not digestible to the average consumer.
She stresses that the site is not intended to pitgovernment and private hospitals against each other. Mahtani saysshe approached the HospitalAdvisor project from the perspective of leadership and how it can drive improvement.
"I want a hospital where the focus is on the quality [of care] and the leadership is concerned with that. I want the best care, I don't care where it is," she says.
The project is funded personally by Mahtani and her husband, prominent businessman Ravi Gidumal, and the couple are grateful for the support of experts such as Dr Jha and Dr Johnston along with others who have contributed their expertise pro bono.
Jha says he has met many passionate health-care advocates over the years fired by a personal and often tragic story, but with Mahtani he has found an added strength.
"It's a rare combination to find someone who has a personal story and is passionate, but who can also see the value of doing something well, doing it properly – that is what was remarkable," he says.
Original Link: SCMP