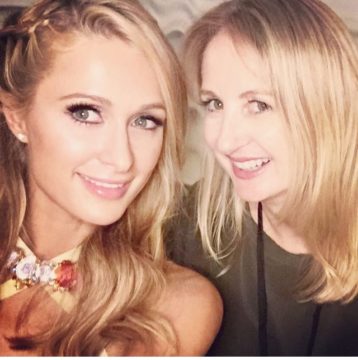 Paris on mixing tracks, expanding her brand
— June 15, 2016
Initially, the reality TV star turned celebrity DJ (or her PR team) wanted the most minimal interview possible ahead of her gig in Macau. But in person Hilton was more forthcoming than expected

It's the afternoon of Paris Hilton's debut DJing gig at Pacha Macau on June 11 and the 35-year-old heiress makes an entrance, sweeping past the dozen Studio City security guards in a flowing yellow dress and stopping in front of the bank of photographers.
"Hello everyone, thank you so much for coming," she says graciously. She's fresh from hair and make-up, and oozing red-carpet glamour.
The snappers say nothing – they're not well versed in celebrity chitchat – and so it's straight down to business. Hilton flicks her blonde tresses over one shoulder, bats her long lashes and slips effortlessly from one pose to another. She's not just working it for the cameras – she's selling her brand. She's good at it and so she should be – she's been doing it for 20 years, ever since she ignored her parents' advice and signed with Donald Trump's modelling agency when she was just 15.
"I realised the power of what I was doing and what I could do with it, so at 16 I started developing my first fragrance," says Hilton.
And she has been lending her name and very well crafted brand image to fragrances, cosmetics, clothing, bags, properties and clubbing events ever since.
This interview almost didn't happen. First Hilton's PR offered an "e-mail interview". Then the offer was upped to a face-to-face interview, but limited to just three questions. And finally she got Hilton to agree to a 25-minute interview on condition the questions were pre-approved. There are to be no personal questions and the interview is to focus on her music career and business ventures, but even this proves a little tricky.
There are three noticeable deletions from the first set of questions – one about what she gets paid for DJing, one about Donald Trump and (rather tellingly), "What would you say to your critics who say you can't DJ?" To be clear – it's Hilton's American PR, not the heiress herself, who rejects these questions, but they do hint at some sensitive topics.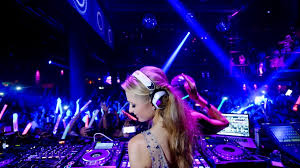 When I arrive at Pacha Macau – the ferry and limo courtesy of Studio City – the PR informs me there are yet more changes to the questions. Again the omissions and changes are telling. A couple more DJ questions are struck off the list – Have you learned to spin on vinyl records? Do you have any old-school DJ idols? How is new technology changing how DJs perform? – and the question asking how long it takes her to prepare the music for a DJing gig has been changed to "How do you prepare yourself mentally?"
I point out that I'm there to ask to her about her DJing and businesses. The Studio City PR concedes it's a valid point and begins some back and forth texting with a contact about what can be discussed. Meanwhile, Hilton has moved into the club, followed by the photographers, for the second photo op. A cluster of Ukrainian waitresses gathers around her and she generously goes along with selfies.
When she's installed in the DJ booth, headphones on, and doing more photos and selfies, I take the opportunity to chat to Eddie Dean, the managing director of the club. Pacha Macau opened in January and it was his idea to bring Paris to Macau. While no one will say what she's earning for the gig, he does say that he's after "magnetic personalities" to get the club on the map. Hilton is certainly that. The Ukrainian waitresses are still buzzing from their brush with the former reality TV star, and Dean says Hilton stopped for selfies and to chat with guests in the hotel the night before. While the "music purists" might get "beat up" about whether she's such a great DJ, there's no doubt she's popular and can pull in a crowd – and she's good fun, says Dean. He was expecting 2,000 people – ticket holders and invited guests – to the Saturday night pool party and music event, Summer Love Pool Party.
While experienced DJs might doubt her mixing abilities, I can vouch for her multi-tasking skills. Ensconced in a private suite with four of her entourage, Hilton is straight down to business. She lines up three of her new fragrances in front of her, Snapchats a couple of photos and asks someone to video the interview – "I like to get footage of me talking for my website," she says. By the end of the interview, the picture she posted on Instagram of the Pacha shoot will already have many thousands of likes, 32,000 by the end of the day.
To Hilton's credit, she answers all the questions – even the ones that were struck off the list.
"I learned how to DJ 11 years ago from my friend DJ AM. That was back on vinyl when the whole celebrity DJ thing started," says Hilton.
So in the first breath she has addressed the vinyl question and a minute later she shares that she's been a fan of English DJ Fatboy Slim since she was a teenager and he's one of her biggest inspirations. If she knows that the new technology question has been banned she doesn't show it and tackles it head on.
"Back in the day, DJs used to have to lug around huge cases with all the records, all the vinyl, which was, you know, when you're touring around the world doing a different show every day and when things can get lost and broken, so I think its amazing now with all the systems now and technology you can bring a USB stick and just plug it right in," says Hilton.
Her favourite way of playing, she says, is on the Traktor software controller. And one of the advantages of being Paris Hilton is that she got access to that system seven months before other DJs and the public. "I get to see things and do things way before they are even out on the market. So it always puts me ahead of the game," says Hilton.
She performed after Jennifer Lopez at Brazil's 30,000-capacity Pop Music Festival in Sao Paulo in 2012 and after that was bitten with the DJ bug. "I fell in love with being on stage, so after that I hired three of the best teachers in the business and studied for six hours a day for about seven months, learned everything," she says.
Those three DJs she called on to show her the ropes were Dave Garnish, Alex Rodrigues and DJ Endo. Of course, it helps when you can hire some of the best in the business to get a head start, but it's no different to how she manages any other aspect of her business and brand.
"Anyone I work with is going to be the best in the business and my team makes sure of that. I'm lucky to have such an incredible team around me who can do all that because I couldn't do this by myself. I'm in charge and the CEO of my own company, but I do have a huge team of people around me who are helping me along the way," she says, and points to Jason Ma across the suits.
Ma's card says he's chief executive officer of the LA-based East West Artists, and according to Hilton he knows LA, New York and Hong Kong so is a good person to have with her in Asia, because this jaunt isn't just about playing Pacha.
"At night I'm a raver Barbie and by day I'm a businesswoman," says Hilton.
She's not kidding. After the Macau show she was scheduled to go to Hong Kong for meetings, then on to Shanghai for more meetings, and says she has a lot happening in Asia. In addition to a sunglasses line and clothing line, she also has a skincare line in the region. Plus there's the Paris Beach Club – a development with Centuries Properties in the Philippines that she helped design and to which she lent her name. DJing is just one element of the Paris Hilton brand.
"I'll do my meetings in the morning – photoshoots, interviews, design meetings, whatever – and at night I have the team book me at the hottest best club in that city so I get to make the most out of my time. I get to entertain my fans, throw an incredible party, promote my products and do my business all at once. I'm a workaholic," she says.
As I turn off my recording app and thank her for the interview she says brightly, "Want to do a selfie with me?" She takes my phone, slips it into her front-lit cell phone case and snaps a dozen pictures. "I'm great at taking selfies," she says.
Original Link: SCMP