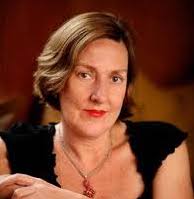 Dial M for moreish
— March 9, 2017
Her beloved M at the Fringe closed in 2009, but the restaurateur behind successful Shanghai and Beijing venues says she has been frustrated by bureaucracy as she tries to return to where it all began

When M at the Fringe closed in December 2009, after 20 years as one of Hong Kong's most loved restaurants, many regulars felt a loss. It was the city's first fine-dining restaurant that wasn't in a hotel and the place had soul – a testament to the warmth and hospitality that Australian restaurateur and former chef Michelle Garnaut had injected into it.
Softening the blow, Garnaut promised she would open another M in Hong Kong – it was simply a matter of finding the right venue. That was seven years ago.
There are plenty of whispers about why it's taking so long. My hairdresser had heard Garnaut would launch a venture as part of the Central Police Station revitalisation project on Hollywood Road. A friend insisted no, Garnaut had ditched that because the proposed opening hours were unworkable. Another friend said she'd been put off after a building in the compound partially collapsed last year.
They were all wrong. Garnaut tried for several years to secure a space in the heritage project, but it was going nowhere fast and she threw in the towel.
I was meeting Garnaut for the first time since 2009, when she had vowed to look for a suitable site for a new Hong Kong restaurant – and a heritage building was a key qualifier. All M Restaurants have been in impressive locations. In Shanghai, Garnaut foresaw that the Bund would come into vogue, and helped make it a destination with her M on the Bund, which opened in 1999. And in Beijing, her Capital M, a restaurant, opened in 2009 with a massive terrace overlooking Tiananmen Square.
For several years after M at the Fringe closed she kept the former manager on staff with the sole task of scouting for a new venue. You can't accuse Garnaut of not trying – since 2010 she and her team have considered 750 possible sites in Hong Kong. Of those, they looked at between 45 and 50 seriously but none worked out. The main issues were limited space, high rents and short leases.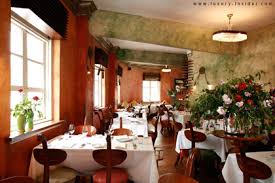 "There was nothing that jumped out. I think part of the reason for that is the expectation of anything we do is enormous – the nostalgia. I'm not sure we can live up to it," says Garnaut, over tea at her Mid-Levels apartment. Although Garnaut spends most of her time in Shanghai, this place is home, with its tall atelier windows looking out onto trees on MacDonnell Road, walls adorned with huge canvases and bookcases, with rolling ladders, that stretch to the 17ft ceilings.
Garnaut saw the Central Police Station compound as the best option for a new restaurant, and lodged an expression of interest. More than a year after her application, she was asked to submit an initial tender in 2013.
"It was an enormous amount of work. Basically you had to create a restaurant concept, design and plans – and then you are held to those documents. It was a lot of work and expensive; it cost us US$50,000 (HK$388,000). As far as the designers are concerned, you've got phase one of the concept and you've got to pay them. Companies that are big enough have a design team in house. We're not a construction company, we're a restaurant," says Garnaut.
In addition to the restaurant, she and her team put together a whole arts programme (she has also run the Shanghai Literary Festival since 2003, and hosts in M on the Bund). A year later they'd been shortlisted, and the tender process was laid out.
"You had to have everything done – the menus, menu design, graphic design, how you were going to deal with any marketing issues they would have, how you would deal with any sort of issues, especially the press. It was so burdensome. I looked at all of the documentation – it was a month's work and they were giving five weeks to do it all," she says.
Fired up by the memory of it, Garnaut logs on. "Here it is – the guidelines were 81 pages, I needed to employ a team of people just to put in a submission," she says.
Apart from the kind of detailed plans Nasa might need, there was the small matter of a HK$500,000 deposit.
"If they chose you, you couldn't pull out, and if you did, not only did you forfeit your deposit, they could also take you to court and actually charge you more money," says Garnaut.
In between the submissions were dozens of lengthy meetings ("I can't tell you how many meetings I had!") where she was told very little, not even how many people were submitting.
In April 2015, Garnaut conceded defeat. She had restaurants to run, was preparing for the Shanghai Literary Festival in a couple of weeks and couldn't drop everything to meet the deadline. This is a woman who has succeeded in China, a market that most will agree is not easy for a foreigner to crack.
"The problem with all these government things is that at the end of the day they are geared towards the super rich and too bad for anybody else, and that's a very disheartening side of Hong Kong," she says.
During discussions about the Central Police Station compound, she was told they wanted to bring in a young coffee brand developed in Hong Kong, but suspects the most likely contenders will be the big names such as Starbucks or Pacific Coffee.
"The system is so rigid, who else can do it?" she says.
The police station was decommissioned in 2006 and the prime site has been dormant as the Jockey Club, property consultancy Knight Frank and the government work out what to do with it. Food and beverage outlets that will be featured have yet to be announced but the tender process hints at what to expect.
"I'm sure it'll be great when it's finally done, but I don't think there will be anything very creative or individual there. I think it will be more cookie-cutter concepts because it's only the big groups that can afford to carry this kind of thing," she says.
But Garnaut hasn't given up on Hong Kong. This is still her home base, and if the right opportunity comes up she still vows to bring some of that M magic back to the city. Let's hope so.
Original Link: SCMP