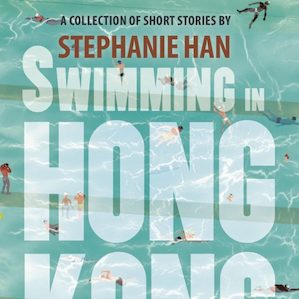 Her place in the world
— July 11, 2017
Korean-American author Han explores the interrelation of different cultures in her new book of short stories, and says it is through writing that she finally found her own place in the world – and made peace with it

Two nights before the handover of Hong Kong from Britain to China in 1997, Stephanie Han met the man who would become her husband.
It was a chance encounter on the street – somewhat bizarrely, over a sandwich. They got chatting and although they were heading in different directions – Han had been in Korea studying the language and was passing through Hong Kong on her way back to the United States – they kept in touch.
Since that fortuitous encounter, Han has divided her time between Hong Kong and her hometown of Honolulu, Hawaii, working mainly as a creative writing teacher.
At the end of last month, she received her permanent Hong Kong ID card and celebrated the 20th anniversary of meeting her husband by watching the latest Transformers film ("We took our son. Life changes, right?" she says).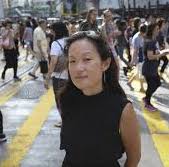 Having two bases inevitably raises the question of where "home" really is. "Home is really complicated," says Han, whose family was among the first group of Korean immigrants to move to Hawaii in 1904. "It is for most people in Hong Kong and I think I'm a typical Hong Kong person."
It comes as little surprise, then, that her debut collection of short stories, Swimming in Hong Kong, explores cross-cultural experiences. The stories are set in Hong Kong, Korea and the United States, and the characters grapple with issues of identity and a search for home.
It is the polycultural nature of her work – which she explains as the notion that all the world's cultures are interrelated – that Han suspects, in hindsight, made getting the collection published so challenging.
"This collection, these stories, have been rejected well over 100 to 150 times. I've been rejected so many times that I could write a paper on the history of how people are rejected. They used to send a little note, then it became a slip, and now you have to get an account to get rejected," Han says.
Willow Springs Books – a literary press housed in the Inland Northwest Centre for Writers at Eastern Washington University in Cheney, Washington state – will publish Swimming in Hong Kong in November. The timing, Han believes, is right – the world is more open to seeing and accepting shared cultural stories.
"Before, people couldn't fathom that you are writing about three different countries. You are writing about people and how they look at how they are intersecting – [and it's] not the way we thought they intersect," Han says.
Take the title story "Swimming in Hong Kong", for example. Han believes it was rejected so many times because people couldn't understand how a black woman and a Chinese man might have a conversation and connect.
"Now there is a sense globally of how culture and art shifts and borrows and exchanges. But when I was submitting the stories all those years [ago], people didn't see it like that because they couldn't frame it like that. Where would that story get published?" Han says.
Han will discuss the book at an event during the Hong Kong International Literary Festival on July 24. She will read from the collection and talk about her writing – and the long road to publication.
Han says she has been living the idea that all the world's cultures are interrelated all her life, and is sensitive to the borders where cultures overlap and blend. As a young woman, she says she was bored and rebellious. She didn't finish her first degree and instead moved to Los Angeles, eager to get involved in screenwriting and acting. It was there, in 1994, that she was awarded a grant to write a poetry book.
"It was an erotic romantic poetry chat book. After that I felt compelled to study. I have spent many years as a teacher and it's made me realise that people have to feel there is a personal purpose with their education. Otherwise it can become purposeless for them," Han says.
She did a master of fine arts at San Francisco State University – her English husband, a writer and journalist, joined her there. During the dotcom boom-and-bust years, they worked as content providers for internet companies. They moved back to Hong Kong soon after their son was born and in 2014 Han was awarded a PhD in English literature from the City University of Hong Kong.
Han is keenly aware that her experience of Hong Kong is different to that of her husband and her son.
"My husband came in his 20s – he came of age here. He was one of those expat Brits, so he has a different relationship to the city that is imbued with a historical narrative. And my son, his whole life was Mui Wo village running around with a stick in the square. He grew up thinking that it's normal to have water buffalo wandering on the road and he only learned to work an elevator in Honolulu," Han says.
For much of her life, Han has felt that she is on the fringes of society – first as a "minority Asian girl" at university and later when she moved to Lantau Island where the villagers mistakenly assumed she was Japanese. Only when she learned to say in Cantonese that she was Korean did the initial frosty reception soften.
"I'm not a first-generation Korean American. I [speak] very little Korean – I probably speak better French than Korean – and so my negotiation here was more problematic than my son's or my husband's," she says.
Han is interested in helping people tell their personal stories and find their place in the world – it was what pushed her into teaching.
"Once you figure out your story, it will help you in other ways. Your story can change – it doesn't have to get published in a book, it can be handed down to a child – but understanding your story will help you understand the world story, the global story," she says.
It is through writing that Han has found her place in the world and made peace with it. "Now I realise that my place is in different places and I'm OK with that," she says. "I'm outside of the narrative of a specific place and it's OK."
Original Link: SCMP