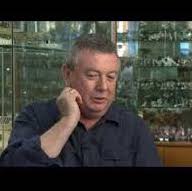 Andy Neilson's 40 years in Hong Kong
— June 22, 2017
From a short stint as a policeman to opening a pub and a nightclub, to making toy soldiers, it's been an eventful 40 years in Hong Kong for Scot Andy Neilson

"I was born in a little town called Renfrew, about 8km downriver from Glasgow. My dad was a carpenter and my mother a housewife. As a kid, until I turned 13 and discovered the opposite sex, I was into toy soldiers.
The big break for me was winning a scholarship to a senior secondary school – the (Scottish) equivalent to a grammar school in England. Suddenly I was studying with kids who were doctors' sons and lawyers' sons, and my horizons opened up.
At school I was interested in history, art and the military, and I went on to study drawing and graphic design at art college. At the end of my second year, I got involved in a fight with one of my lecturers over a [woman] in the student union disco, and I got expelled.
"I went to America with three other Scottish guys and we worked in a steel foundry in north Michigan. It was 1969 and there was a labour shortage because all the blue-collar guys were drafted into the Vietnam war. In those days, if you worked in America for six months you were eligible for the draft, and after six months I got my postcard from Uncle Sam.
I went back to the UK and managed to get back into art school and finish my training. I got a job in advertising in one of the first Saatchi & Saatchi offshoots, in Glasgow.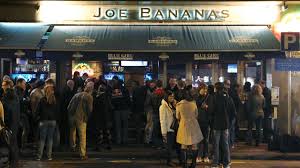 I'd been going out with a girl for a long time, we were engaged, and she gave me the bum's rush. A dejected soul, in 1972 I joined the Royal Marines. When I was 25, I met Laura (McAllister) in a pub. She was from Paisley [another town near Glasgow]. We got married a few years later.
A buddy from the Marines had joined the Hong Kong Police and suggested I come. I went to London for the interview and six weeks later, in June 1977, Laura and I arrived in Hong Kong. I fell in love with Hong Kong immediately. It was the most exciting place I'd ever been; you could feel the energy. "
"It didn't take me long to realise I wasn't cut out to be a policeman. There were three gweilo pubs – the Old Vic, the Jockey and the Bull and Bear, where Laura was working as a waitress. She met a graphic designer in the pub and told him that I was trained as a graphic designer. The next day I showed him my portfolio. He said I could expect to earn about HK$7,500 a month. My salary with the police was HK$2,500, so HK$7,500 sounded pretty good.
Normally when you resign from the police you are sent to traffic division, but I got sent to the police public relations department, designing posters and leaflets. After my three months' notice, the Scottish guy in charge contacted Government Information Services to see if they needed anyone.
They gave me a six-month contract on HK$8,500 a month. I couldn't believe it. Eventually I went full-time with GIS, on a three-year contract, and was also doing freelance work and we saved some money. When the contract ended, we set up a small design studio."
"The Bull and Bear was owned by Hutchison and no women were promoted into management. They employed these guys who, for the most part, were useless. They just sat at the end of the bar, drinking. By 1983, Laura had been working there for six years and she suggested we open our own pub.
One of my clients was the estate agent Vigers and I asked the boss, Gareth (Williams), if he could find us premises in Central. He came back a couple of days later and said, "There's an old carpet warehouse on Hollywood Road, come and have a look at it." That became the first Mad Dogs."
"We invested HK$1.25 million and opened in 1984. We were nervous as hell, but we got our money back in 17 months. So we thought, let's see if we can do it again, and opened Joe Bananas. The idea behind that was to open an upmarket bar in a low-market area. We were the first bar (in Hong Kong) to have a door policy.
Laura was the brains behind Mad Dogs and Joe Bananas. I still had my day job and helped with the design and advertising, and when we were short-staffed. Some of the best times of my life were in JBs – and some of the worst."
"The 1980s and early '90s were its heyday. There was an English guy who would park his open-top Bentley outside JBs on Friday and Saturday nights and send over for trays of B52s. There was money, and lots of it.
Billy Dock, who was one of the managers, used to say there were two things that could be seen from the moon – the Great Wall of China and the queue for Joe Bananas on a Wednesday night, ladies' night.
Billy was the brains behind our wet T-shirt competition. It was amazing – the girls who would take part. One of the girls who won it was the daughter of a chief justice.
Some nights, the place was so packed you'd be nervous there might be trouble. We used to say that you could have a whole American battleship come in – 6,000 sailors and marines – a piece of cake. You could have two Australian frigates come in (about 160 to 220 men in each) and the streets would run red with blood."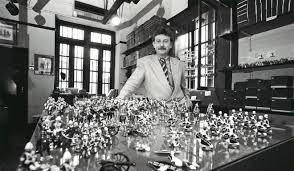 "My brother, Gordon, sent me a little box of toy soldiers, Royal Marines, as a Christmas gift. It got me into toy soldiers again. For a few years I was a collector. It was like a drug.
You start off with a little taste and then you get more and more, and become an addict. Laura said, "This is Hong Kong, the toy capital of the world, why don't you make your own?" We (found production facilities in Hong Kong, and later in China and) started by producing traditional little Scottish Highlanders and Zulu warriors; there was a big market for it in the States."
"We opened up a little shop, King & Country, on Wyndham Street, around the corner from Mad Dogs. That was our fourth business in almost as many years."
"We put so much energy into our businesses that we didn't have enough time for us as a couple, and Laura and I split up. We remained best friends and are still business partners. I don't think we could have achieved what we achieved in any other place."
"In 1995, a good buddy of mine, a Cathay Pacific pilot, and his Singaporean air-hostess girlfriend, invited me for dinner. It was a blind date. And that's how I met Liza; she was from Thailand and an air hostess with Cathay Pacific. We got married three years later. We've got a beautiful daughter, who is about to go to university in the UK.
I still love the UK, but it would have to be something pretty awful to get me back there. When I go back to Scotland, I feel like a stranger in a strange land. Hong Kong is where I'll end my days, I'm sure of that."
Original Link: SCMP