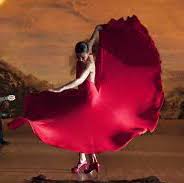 A lesson in laid-back
— August 30, 2017
Ever more Spanish people are being drawn to the city as interest in the country's food, culture and language blossoms. But can Hongkongers ever really learn to relax and have fun like the Spanish can?

In the four years that David Barral has been in Hong Kong, he has seen the appetite for all things Spanish grow.
"Everything about Spain is getting more popular. I see more people wanting to learn Spanish, more schools opening, more restaurants, more specialist food shops selling Iberico ham," he says.
Coming to Hong Kong was the idea of his girlfriend at the time, who had wanted to venture east to help set up a Spanish restaurant. Barral got a job teaching Spanish at a language centre and two years ago opened his own school, The Spanish Academy, in Wan Chai.
The school now has more than 150 students, mostly Hongkongers who want to learn Spanish in preparation for business trips or holidays to Spain and South America.
Barral says an increase in local companies trading with Spain and South America is helping drive the demand for language lessons, as is Hongkongers' attraction to the laid-back lifestyle of the Spanish people.
"Hong Kong people are very busy, they work a lot. When they see Spanish people more relaxed and having fun, even when the economy is bad, they like it," he says. "Sometimes in our class we open a bottle of wine. Last night I taught Spanish using tapas."
The demand for all things Spanish – language, food and culture – also means more Spanish citizens are moving to Hong Kong. The statistics vary depending on the source, but all point to a rapid increase in recent years, despite the Spanish being one of Hong Kong's smallest foreign communities.
According to the 2006 census there were 272 Spanish residents in Hong Kong. That figure shot up to 570 by the 2011 census – more than a 100 per cent increase in five years. Statistics from the Immigration Department, meanwhile, show that there were 130 Spanish citizens in Hong Kong in December 2007, a figure that almost doubled to 256 by the end of 2016.
According to Spain's consulate in the city, there are 1,820 Spanish residents and non-residents in Hong Kong and Macau at present. That is up almost 20 per cent on the consulate's 2013 figure.
Thirty-year-old Toto Ma is typical of the Hongkongers getting a taste for Spanish culture. She began learning the language five years ago in preparation for a trip to South America. She went to a few meet-up gatherings, met a few Spanish people and before long had a group of Spanish friends.
Ma also has a Spanish boyfriend, who she met four years ago through mutual friends. Initially they met to language swap – Putonghua and Spanish – and love blossomed.
Although she hasn't made it to South America yet – a trip she wants to make but keeps being postponed – she and her boyfriend go to his home in the port city of Valencia every summer.
"Once you have a Spanish friend they will introduce you to their group," Ma says. "They are very friendly and talkative and always want to meet up and hang out."
She was especially drawn to the Spanish tradition of botellón – where a group of people congregate in public areas to socialise and drink.
"They think drinking in a bar is too expensive so instead they gather in a park or open area. Sometimes we go to the open area near Lan Kwai Fong or to a friend's rooftop and hang out and talk all night. The Spanish talk a lot," she says.
Unlike the tight-knit French community, which she says prefers expensive restaurants and keeps to the Central area, the Spanish are more down to earth. "They are more inclined to explore local places, try local stuff."
For their part, Hongkongers are getting an appetite for Spanish cuisine. "Before, everyone was thinking about Italian and French food, but in the past five years it has changed and people want paella and sangria," Ma says.
Paella may appeal to Hongkongers because it is a rice-based dish. The Spanish tradition of eating tapas – lots of small appetisers – also syncs with the Chinese style of sharing food.
"There are more than 60 Spanish restaurants in Hong Kong," Barral says. "It's crazy – and I keep seeing more open."
Ricky Sabata, the general manager of La Paloma in Sai Ying Pun, moved from Barcelona to Hong Kong two and a half years ago to work with friends who own the restaurant. He says that even in the short time he has been in the city, he has seen an increase in Spanish people arriving – many to work in the restaurant business.
"Hong Kong people are more into Spanish cuisine and they want to have Spanish faces in the restaurant. There are more restaurants opening all the time," Sabata says.
He plans to stay in Hong Kong a few more years. If the restaurant stays successful, he would consider opening another venue and staying longer.
"I think people like the Spanish because of our food," he says. "And also the fact that we are happy."
In addition to the food and language, flamenco – the passionate dance style from southern Spain featuring thunderous footwork – is also becoming more popular. There are more than six flamenco dance schools in Hong Kong offering group lessons, private classes and even classes for youngsters.
"Flamenco is getting bigger in Hong Kong," Barral says. "They do some events through the year and I've seen some new schools opening."
Juan Jose Morales was born in Madrid, has a Chinese wife and has lived in Hong Kong for more than 20 years. He says Hong Kong people are drawn to the easy-going nature of the Spanish and that the two cultures share a common focus on family.
"The way we gather to eat and talk is the same, several generations coming to the party," says Morales, an entrepreneur, historian and co-author of the recent book The Silver Way: China, Spanish America and the Birth of Globalisation, 1565-1815. "If you go to a Chinese restaurant on a Sunday you'll see children, parents and grandchildren all sitting around the table, and the children join in the conversation."
A shared interest in arts and culture, and a determination to put on a brave face and keep a sense of humour even during tough times, is also part of the attraction.
"We talk about books and normal things like football in a fun way, everything blended into the conversation. I think this is part of the curiosity," Morales says.
Ma hopes that the laid-back attitude of their Spanish friends will rub off on Hongkongers. "The Spanish don't understand why we work overtime or why we wait until our boss has left the office before we leave work. These things don't make sense to them. It's good to see things through their eyes," she says.
Because of high youth unemployment in Spain – which was 39.2 per cent in June this year, down from an all-time high of 56.1 per cent in April 2013 – many new Spanish arrivals in Hong Kong are in their 20s and 30s.
"Many young people leave because of the economy," Barral says. "Unemployment in Spain has been high for some time, but the last few years, with the recession, has been one of the worst times for our economy. It drives people to come to Asia and Hong Kong is an easy place to start with."
He doesn't have any plans to leave Hong Kong and is already considering opening another food-related business.
"We are thinking about cooking workshops. We already did one and it went very well. It could be interesting to try opening something on Kowloon side," he says.
The Spanish also have their version of Le French May. It is called Spanish October (Spanish National Day falls on October 12) and is organised by the Spanish Chamber of Commerce and the Consulate General of Spain. Last year's festival included events related to Spanish film, flamenco dancing, wine, food and language. Keep an eye on the website (www.spanish-october.com) nearer the time for more details.
Original Link: SCMP