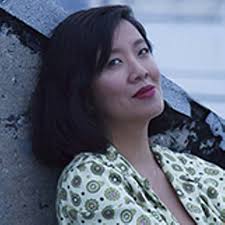 Smashing stereotypes
— November 13, 2017
The Wangs vs. the World author, who appeared at the 2017 Hong Kong International Literary Festival, wants Asian characters to be written more authentically because there are more than just 'stories of pain' to be told

There is a sea change under way in the publishing industry. For years publishers have taken a very narrow view of Asian literature, but that is finally shifting.
"A lot of people have basically been told, 'Your characters don't feel Asian enough'. What the publishers mean is that if they are Indian they are not eating enough mangoes, or if they are Asian they are not eating enough dumplings," Chinese-American author Jade Chang told the Hong Kong International Literary Festival on Saturday.
"People want to see these markers of 'Asianness'. I knew that was what publishers wanted and my reaction was – fine, lets just march in there and blow the whole thing up."
The 39-year-old writer whose debut novel, The Wangs vs. the World, is a New York Times Editors' Choice and was named one of the best books of 2016 by Buzzfeed, NPR, Elle and Amazon, says publishers have typically wanted two kinds of immigrant stories: either books about China's exotic past – empresses, concubines and foot binding – or novels about struggle and how hard it is for a Chinese person in America to feel like they fit in.
"When those are the only stories that are told, there's a sense of 'Aren't we being so thoughtful helping these people share these stories of pain'. But the effect of it is, 'Look, all these people have are these stories of pain'. Therefore it means that they are not people who have hopes, desires, joy, anger, cynical views of the world – every single human thing," she says.
Chang was determined to write a novel had Chinese people at its centre, telling the story of their own lives.
The Wangs vs. the World is the story of Charles Wang, a Chinese immigrant who becomes a millionaire by founding a make-up empire. Against the backdrop of the financial collapse, he loses his fortune, prompting a scramble to gather his family and return to China to reclaim his ancestral land.
It's a funny novel that deals with serious issues – and that's another of Chang's beefs. She's fed up with what she sees as the big divide in American literature between books that are serious and those that are seen as fun, she says.
"I think it's a false and unnecessary divide. We as people can grapple with serious issues and complex philosophies and also laugh at ourselves and enjoy ridiculous parts of our life. I don't think the two are mutually exclusive," says Chang.
Just take the name of her fictional family.
"It seems like a giant cosmic joke that you can be Chinese and in Mandarin Wang means "king". And then you move yourself to the other side of the world and all of a sudden 'wang' is slang for something else entirely. It feels ethically unfair and also very funny," says Chang.
Born in Columbus, Ohio, Chang grew up in Los Angeles. Her parents' families had fled China's Cultural Revolution to Taiwan and her parents met at graduate school in America in the 1970s. While The Wangs vs. the World is in no sense autobiographical – "my dad wasn't a multimillionaire founder of a make-up empire" – there is one element of the backstory that is similar to her own.
"That desire to go back and claim the land that was taken by the communists is something I heard my dad talk about from when I was very young. 'Get the land back, get the land back'," says Chang.
She recognised that a desire to reclaim family land would serve as a strong driving force for a character and it appealed to Chang's sense of humour, turning one of the classic statements that is often made about America on its head.
"Generally all we hear about is America is the land of opportunity, America is at the end point of every story," says Wang.
Some of the book's insights and humour are drawn from her own life as a journalist. At one stage part of her job was to review make-up brands and she was sent hundreds of cosmetic samples. Reading the list of ingredients, she realised many included a synthetic version of urea, which struck her as amusing and is something that finds its way into the book.
And in 2008, she was an editor at a luxury magazine when the market crashed. On her way home from an over-the-top party thrown by Donald Trump to celebrate a proposed new Trump Tower in Dubai, she had an epiphany of sorts.
"It was essentially a party for an ego. Wolfgang Puck was serving hors d'oeuvres sprinkled with 24-carat gold, Cirque du Soleil was walking around on stilts and Donald [Trump] was there with Ivanka on his arm. As we left, everyone received an iPod Touch as a party favour. Driving away from that party I felt like this is the end of the world – it felt like the world was ready to drown in its own excess," says Chang.
It was with these thoughts in mind that Chang sat down to write the book. Just as the world was in flux, so were her key characters – Charles had lost his fortune and his three children were each grappling with their own changes: the eldest daughter, a darling of the art world, had put on a scandalous show and ostracised herself; the son had decided to become a stand-up comic; and the youngest daughter was about to graduate from high school and become her own person.
"I think these moments of change for people, when things are in flux, are really interesting because almost anything could happen to them," says Chang.
Chang is going through one of those periods herself. The Wangs vs. the World has launched her literary career and led to invitations all around the world to speak at book festivals and conferences. Although she is in no rush to write her next novel, she has an idea for a new book that she plans to pitch to publishers in the New Year.
Original Link: SCMP