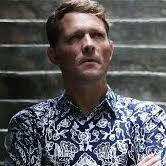 The foreign dukan
— October 20, 2017
Patrick Vanhoebrouck, resident anthropologist at the Amanjiwo resort, talks about discovering the secret sites of Indonesian island and becoming a healer

TRAVELLING WITH TINTIN I was born in Belgium, near Brussels. My father has a Flemish background and my mother is a Francophone, and I grew up bilingual. My grandfather was a colonial mining engineer in the Congo until 1960, when the Belgians were kicked out. He had been a hunter in his free time and the house was full of his trophies – antelopes, buffaloes – and there were a lot of ethnic weavings and malachite stones. It was like growing up in a small ethno­graphic museum and it made me fascinated with "the other". As a boy, my favourite source of learning about this exotic world was through Tintin – like many Belgian kids, it was my first knowledge of what was beyond the borders of Europe. When I was in my early 20s, I felt a real pull to travel and dropped out of university. I met a girl – an ex-Grateful Dead fan, a hippy, designer and artist – and she felt the same pull. After a year in the United States and Europe, we went to Kathmandu (Nepal) to find ourselves and work out what we wanted to do. We spent 1995 in Asia and, by the end of the year, I knew I would become an anthropologist.
HIGH IN THE HIMALAYAS I had a life-changing expe­rience in the Himalayas. I saw a monk meditating in a cave and later that day, as I watched the sunset reflecting on the Annapurna mountain range, I had an epiphany. The words were as clear as if they had been written on the wall: why are you still trying to get higher than high? It made me drop some things and make space for new things in my life – I got interested in Buddhism. We were travelling on a round-the-world ticket and exactly a year after we left, we landed back in the US and went to San Francisco, where we got married. We were married almost 13 years. We moved to central Java for a few years with the plan of exporting teak furni­ture that my wife decorated with mosaics and we then shipped to Chicago to sell. We took our sweet time doing it and also took lessons in Indonesian. I immersed myself in Javanese culture. After the spiritual opening up in the Himalayas it was a smooth juxtaposition with Javanese spirituality, which is based on Mahayana Buddhism.
SHAMAN WAYS I decided I wanted to go back to school and then return to Java and do fieldwork and write a book about dukuns. Dukuns are basically shamans – they can be healers, sorcerers, use both white and black (magic). I have seen dukuns heal bones and cancers. I had read Clifford Geertz's 1960 book The Religion of Java and, like many anthro­pologists, he touched on the subject of the Javanese super­natural, but didn't go deep into it. I asked a dukun to explain what they did and he said, "It's hard to explain in words, meet me at a graveyard, cave or scared spot with my students and mystic friends and you can see and understand what we are all about." I had this invitation and I took it – the chance to become one of them or at least feel on the same frequency. Now in Java they jokingly call me a dukun bule, a foreign dukun.
SHAKING IT UP My wife and I went back to the US and I did a BA in anthropology at the University of Illinois, in Chicago, and then went on to do a master's degree in cultural anthro­pology at Leiden University, in the Netherlands. Since anthropology didn't pay well I decided to work for an NGO and so I did a master's in humanitarian action. It took a qualitative app­roach, looking at communities affected by disasters from their cultural context and how to best help. I had a five-month internship at the United Nations in Geneva in 2010. Two days before I arrived, the Haiti earthquake struck (on January 12) and my internship turned into a consultancy almost over­night. They invited me to do advanced training, to prepare me for con­sult­ancy and based on that I could enter the UN. But I was more interested in learning about the mechanics of the oper­ation and how aid trickles down, so when they offered me a job, I chose to go across the road to the Red Cross, where they were more field oriented and more interested in social capital.
FOLLOWING THE MONEY An Indonesian delegate asked me to do a disaster evaluation, looking at how well the Red Cross and other NGOs worked in the area. We went to the benefici­ary communities, spoke to the chiefs and asked them what happened from the emergency phase to the rebuilding phase. This is applied anthropology. There should be more emphasis on this – the money from the donors should trickle down to programmes that are rebuilding, yet that's not happening, and everyone takes a cut. In the end the bene­ficiary gets just 10 per cent. I wrote a damning report, it showed that donor money was not efficiently used. I made sure I got paid before I submitted the report. The report was praised by those working in the field but was criticised by the heads of my office and those working with the donors.
VOLCANIC ACTIVITY I had planned to go back to the US, but the day I submitted the report, Mount Merapi erupted (in 2010). It was a huge eruption. Many of my friends and inform­ants, the dukuns, told me they wanted to provide health care for the evacuees – Javanese massage and jamu, herbal remedies. We set up a team of 25 to 30 healers that could be sent to the camps. People were opening their homes for those who had been made homeless by the volcano – amazing community assistance.
SACRED ESCAPES I have lived in Java, Yogyakarta province, since the Merapi volcano erupted and have researched the sacred Javanese landscape. Very few anthropologists have talked about these sacred sites, the power sites. People kept asking me about Javanese massage and herbal medicine and techniques, so I started offering lessons for foreigners. I also offer spiritual tours for people. The visitor comes and we turn them into pilgrims – we tell them where to sit, about the offerings, how to feel the energies. I am just the interpreter, the real guide is the master – there are always two of us. I don't do it for commercial reasons, I want to share the knowledge and help preserve these techniques.
IN THE RIGHT The general manager of Amanjiwo resort (in Java) found me in 2010 and helped fund a community project after the volcano. Since then, I have done work with them, offering traditional healing to guests and giving lectures on Javanese culture and spiritual knowledge. I've just started a joint PhD between AMU (Aix-Marseilles University, France) and UGM (Universitas Gadjah Mada, Yogyakarta). It's fully funded. I'm happy; I'm not earning a lot of money, but I'm doing what I love. It's the feeling that I'm in the right spot, at the right time, with the right people.
Original Link: SCMP