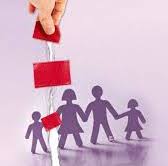 Generation Hex
— December 11, 2017
Pulitzer Prize winner ponders the burden for only children of caring for their elderly parents, and talks about why publishers in Hong Kong and Taiwan wouldn't touch her book One Child and why she funded its Chinese translation

Mei Fong has a canny sense of timing. The Malaysian-born Pulitzer prize-winning journalist's book on China's one-child policy was released just as China announced a switch to the two-child policy.
"I was in the process of sending out media review copies of my book, so I was very fortunate – it's possibly the only case of a foreign journalist to ever receive public relations from the Chinese Communist Party," says Fong, speaking at Hong Kong's Foreign Correspondents' last month.
One Child: The Story of China's Most Radical Experiment, published by Oneworld Publications in January 2016, explores the implications of China's longest-running and most radical experiment.
"It is essentially a human story about the cost of parenthood. What are these powerful emotions that govern the reasons why we have children and what happens when that is thwarted," says Fong, who weaves her own personal story of parenthood – of miscarriage, IVF and twin boys – into the narrative.
Fong was in Hong Kong en route to Taiwan for the launch of the Chinese-language edition of the book.
Although One Child looks at a policy that is now history, its impact will continue to reverberate throughout China – and Hong Kong.
Launched in 1980, the one-child policy has resulted in a hugely imbalanced population with more than 30 million surplus males. "That's about the size of Canada," says Fong.
What's more, the one-child generation is getting old. By 2050, one in three people in China will be of retirement age.
"That's more than the population of Europe. If all the senior citizens in China were to get together and form their own nation they would be the world's third-largest nation. You would have China, India, and Senior China," says Fong. That means China will have a working age population that is too small to support its retirees. She notes the tendency for the one-child policy to be equated to population policy, but insists they are not the same thing.
"One is a very extreme form of population planning control, it's not necessarily the best way," she says.
A decade before the one-child policy was adopted, China already had a population planning policy – the "later, longer, fewer" campaign, which had a positive impact, with average family sizes falling from six to three children.
"Women are not machines that you can dial up or dial down their fertility. This is the problem they are going to see again, switching to a two-child policy where they are actively encouraging working, educated women to have more children," she says.
China is not alone in having a slowing birthrate. As Fong says, it's a first-world problem. But what China did with the one-child policy was accelerate the process.
Author Mei Fong has written the book One Child: The Story of China's Most Radical Experiment.It took most developed countries 50 years to arrive at this point, but in China's case only 25 years. "So they have less time [to prepare] and less money," she says.
Although Japan is already facing the problem of a rapidly ageing population and not enough young people in the workforce, it is in a stronger position than China will be in the future because the Japanese government had the foresight to establish a strong social security system long before its population started greying.
The writing was on the wall 10 to 15 years ago, Fong says. So why did China take so long before it called a halt to the draconian policy?
"Bureaucracy and inertia. It became such a significant operation to govern people's wombs, to dismantle it [was difficult]. And birth fines, especially in the smaller provinces, were a major source of revenue," says Fong.
It is going to be very difficult to reverse the one-child policy. So far the country has seen only a "brief baby boomlet" following the introduction of the two-child policy and the projections are not as optimistic as was hoped for.
"Dwindling fertility is very hard to reverse – you give women choices and education, and the result is smaller families," says Fong.
The segment of the population that most benefitted from the one-child policy was urban women.
Traditionally, if a Chinese couple could only afford to send one of their children to college, if would be the boy. With the one-child policy in place, there were many daughters who had no siblings and so they were the ones who benefitted from a college education. Now there is a backlash occurring.
"This is the population that the government wants to have more children. If educated women don't have educated children there is no workforce for the future," says Fong.
What's more, women in China are now reporting discrimination issues as a result of the two-child policy, with employers wary of hiring a woman who may take two periods of maternity leave.
The one-child policy, under which parents favoured male children, led to the nickname "little emperor" for boys who were doted on and spoiled by their parents. The children born during the early years of the one-child policy are now in their 30s, and it won't be long before they will have to care for their elderly parents.
"They will no longer be little emperors. They will be little slaves," says Fong.
Hong Kong will inevitably be caught up in China's woes as the latter's population rapidly ages.
Indeed, Hong Kong has long had a low birth rate and that has nothing to do with the one-child policy. The total fertility rate in Hong Kong has consistently been below the replacement level of 2,100 births per 1,000 women during their lifetime over the past two decades.
"Hong Kong has never worried about it because they've always had a ready talent pool next door. So there have never been any attempts the way they do in Singapore [to promote more births]. What happens now when that big talent pool isn't there any more?" she asks.
Getting a publisher for the Chinese edition of One Child was not easy, Fong says. Again, it was a matter of timing.
In 2012, Citic Publishing, part of Citic Group, one of China's biggest state-owned companies, initially offered US$10,000 for the Chinese-language rights to the book with the proviso that it could alter sensitive content. Fong was still writing One Child and decided to hold off confirming with Citic until she finished.
She wasn't overly concerned about the clause – it's a fairly standard request in China. Her main concern was reaching a large, Chinese readership.
By the time she had finished the book, President Xi Jinping was in power, and activists, writers, publishers and lawyers were feeling the impact of his crackdown on free speech. The Citic offer was withdrawn.
"My book was really topical, I thought I would get some offers. But with Xi Jinping there was a sea change or Xi-change – and I thought this won't fly now. I looked to Hong Kong and Taiwan, but events showed this wasn't going to be the case," says Fong.
By the end of 2015, five Hong Kong-based employees of a publisher of salacious books about Chinese political figures had gone missing. They eventually turned up in custody in China. Hong Kong publishers were too fearful of touching a book that might be politically sensitive and turned her down.
"I had interviewed so many Chinese people, to not have the book in Chinese would be a failure. If there was a way to do it, I wanted to make it happen," says Fong.
The only possible way at the time was for her to pay for the translation herself – with the support of crowd-funding – and to offer a free digital download. So this is what she did. An offer from a Taiwanese publisher came later.
She was in Taipei this month for the launch at the city's largest bookstore, Eslite. Somewhat bizarrely, One Child is not available at Eslite bookstores in Hong Kong. (It's available in English at Swindon and the Chinese edition is sold at Joint Publishing and The Commercial Press.)
Fong says her Taiwanese publisher told her that Eslite in Hong Kong was "under pressure from China not to order books of this nature" – which can be interpreted as anything that is critical of China.
Original Link: SCMP