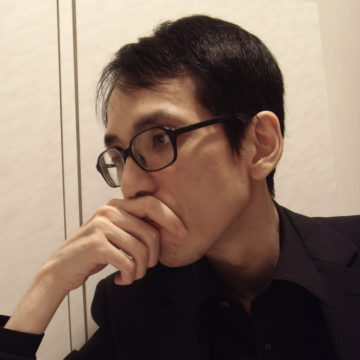 Hong Kong crime writer's must-reads
— April 7, 2018
Among Chan Ho-kei's favourite books are the detective series that encouraged him to start writing and the Japanese mystery novel that influenced how he uses red herrings in his own stories

Crime author Chan Ho-kei was born and raised in Hong Kong and has written more than 10 novels. The best known are The Man Who Sold The World (2011), which won the Soji Shimada Mystery Award, and The Borrowed (2015), which has been translated into English to give non-Chinese readers a chance to see Hong Kong from a very local perspective.
Here are the five books he would take to a desert island, in his own words.
Ender's Game by Orson Scott Card, 1985
My friend Albert Tam, the science fiction writer, recommended this book to me. It's intended for young adults, but I was 35 when I read and enjoyed it.
It's a military science fiction novel set in Earth's future and tells the story of a young boy named Ender Wiggin, who is sent to a training academy in orbit. Here he trains to become a soldier to battle an alien race known as the "Buggers".
The book covers many big themes – politics, humanity, righteousness, vengeance and genocide – but remains a fun and entertaining read, with plenty of deep reflections about the society we live in. As is often the case, I preferred the book to the movie that followed.
Surely You're Joking, Mr Feynman! (Adventures of a Curious Character) by Richard P. Feynman, 1985
This is an edited collection of reminiscences by the Nobel-winning physicist Richard Feynman. It's not a science book; instead, he recounts episodes from his life from his often very unique point of view.
He was an eccentric character and his anecdotes are often outrageous, but always interesting. If I'd read this book before I went to college, I could have taken a different path in life. I always enjoyed computer programming more than pure science, but after I graduated from the Chinese University of Hong Kong with a computer science degree, I became interested in physics and stumbled across this book.
Call to Arms by Lu Xun, 1922
I went to St. Louis School in Sai Ying Pun and read this book when I was in Primary Six. Until then, I didn't have a good impression of modern China – that's to say China since 1911 – and thought it was chaotic and unprincipled. However, after I read a couple of stories from this book, I realised I didn't see the whole picture. In the story "A Madman's Diary", Lu Xun (the pen name of author Zhou Shuren) uses cannibalism to make an ironic attack on traditional Chinese culture; in "The Story of Hair", he describes men's dilemma about whether to cut off their braided hair.
Lu Xun made me believe that there were a lot of people like him in China, trying to help the country move forward. The book is an easy read and is a call for spiritual reformation, but I'm sad that his call remains unheard.
Sherlock Holmes series by Sir Arthur Conan Doyle (1880-1914)
The first detective story I ever read was about Sherlock Holmes – I can't remember whether it was The Adventure of the Beryl Coronet or The Adventure of Silver Blaze, but both of them had a huge impact on me and were instrumental in my becoming a crime-fiction writer.
Before reading Holmes, the stories I read were always well formatted, but Doyle's way of storytelling was different. He would mislead the reader while leaving hints pointing to the truth. The method of deduction was like a mathematical equation.
Doyle made me realise that detective stories are not just about literature but calculation. Knowing this encouraged me to try to start writing, even though I didn't have an education in literature. If it wasn't for Holmes, I wouldn't be the writer that I am today.
Gokumon Island (Gokumon-To) by Seishi Yokomizo, 1947
This is my all-time favourite mystery novel. As far as I know, it hasn't been translated into English. I read it in Chinese when I was 16 or 17 and it blew my mind. It's much like classic Western detective novels of the period, but it has plenty of Japanese flavour.
There are three murders within a wealthy family. The killer uses tricks to cover up the crime, just as in Western detective fiction, but also includes Japanese art forms such as haiku and kabuki as hints. Yokomizo employs plenty of tricky twists and turns, but they always seem quite viable. And the dramatic ending packs a real punch.
My writing has been influenced by Yokomizo – not so much regarding style or themes, but the way he drops red herrings and builds up the story.
Original Link: SCMP