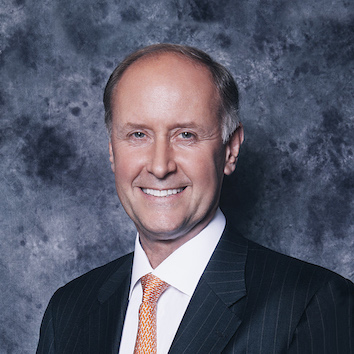 Hotel boss' must-reads
— February 2, 2018
From inspirational leadership tomes to advice on how to raise his daughter, the favourite books of Duncan Palmer, managing director of The Murray, Hong Kong, have helped steer him in career and life

Duncan Palmer is managing director of the newly opened luxury hotel The Murray, Hong Kong. He has more than 35 years of experience in senior management roles at luxury hotel groups including the Mandarin Oriental, the Savoy and Langham.
Here are five books he would take to a desert island.
Who Moved My Cheese?
by Spencer Johnson, 1998
I read this in my 20s when I was just out of college and thinking about what I wanted to achieve. The book revolves around a bunch of mice who are wondering how they will find more food when all their cheese has gone. It stayed with me because it's talking about change.
Change is a good thing – as long as you see it as an opportunity to live life to its fullest and keep you motivated. Some people struggle with change and want to keep the status quo, but if you don't embrace change then you fall into a rut.
In my career I've travelled the world and I've always seen change as a good thing. I'm a change-process merchant – I go into hotels, reposition them and move on. It's good to push yourself to do new things.
Never Despair: Winston S. Churchill, 1945-1965
by Martin Gilbert, 1988
This is the original Churchill biography. His statesmanship was tremendous – he was very engaging and brought people together after the second world war. We talk today about America and Europe, and how things are breaking up, but Churchill was about bringing people together.
I read this book in the late 1990s when I was general manager of the Savoy in London. I kept coming across stories of Churchill – he was a regular at the Savoy in the war days – and that's when I read this book. I've got a big 16-inch-tall brass bust of Churchill at my home in the UK.
Expensive Habits
by Peter Mayle, 1991
When I became general manager at the Connaught in London, the previous GM suggested I read this book. There is a chapter on the hotel – it is an accurate description of the Connaught and the style of the people who used it. The book also covers things like gentlemen's fetishes, dealing with lawyers, cigar smoking, tailoring and so on – all the refined aspects of life.
The Connaught goes back to 1897 and was frequented by chairmen and managing directors. It was always known as the hotel you couldn't get into, and in the original brochures they never printed the telephone number. I was just the fifth GM in 100 years.
Shackleton's Way: Leadership Lessons from the Great Antarctic Explorer
by Margot Morrell and Stephanie Capparell, 2002
This is the tale of a mission that actually failed, but it's a great story of Sir Ernest Shackleton's classic leadership style and team building.
Shackleton was an intuitive leader and looked at the skill sets he had around him. He was also very organised and had a strong vision. The expedition covered in the book went wrong and he had to get his men back to safety – how he tackled that was a true test of endurance. Shackleton was an inspiring leader and you can take something from his experience.
I read this book last year while working on The Murray. It's a challenging project to turn an old building into a luxury hotel. You've got to take a long-term view and the owner here is doing that.
Fathers Raising Daughters: The Father's Guide to the Female Mind-field
by Nigel Latta, 2010
I married quite late and have one daughter, aged five, and a son who is 3½. People always talk about the father-daughter relationship as a special one and I have a good relationship with my daughter, Isabella, so I thought it would be good to read up on the topic. When you get into the teenage years I know things can be challenging.
The book is by a clinical psychologist and is about the things you should and shouldn't do. You need to listen to them carefully, let them talk and be supportive, and give them direction. It's a good read.
Original Link: SCMP