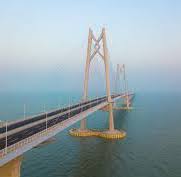 China's Greater Bay Area
— November 6, 2018
China's Greater Bay Area (GBA) has the potential to be an economic powerhouse, and government, business and residents are ready for the challenges and opportunities it presents

The Greater Bay Area (GBA) has been a buzzword in the business community since it was first mooted in 2011, then further endorsed in China's 13th Five Year Plan in 2016. It's an ambitious initiative that will bring together Hong Kong, Macau and nine cities in Guangdong's Pearl River delta to create a mega-cluster, one with the economic clout of the Tokyo, San Francisco and New York bay areas.
There is a considerable optimism and excitement around the idea, but it's not without its challenges. Creating a regulatory framework that fits will be difficult, and perhaps even tougher than that will be a necessary change in mindset. Cities need to think and act together, working as a cluster to complement, rather than compete, with each other.
However, the opportunities are staggering – this is an area that already has a combined gross domestic product (GDP) of US$1.34 trillion: greater than Australia and Spain combined.
"The GBA is a recognition of the ecosystem we've already built," said Paul Ho FCPA, divisional president – Greater China, CPA Australia, speaking at the launch of CPA Australia's GBA report in Hong Kong.
"Without the GBA logo, among the nine cities and two special administrative regions, we are already running as a cluster on a business basis. With the formalisation of the GBA, it reinforces the power of the area and the future expansion and opportunities that this area can create for the rest of China."
The report, Greater Bay Area: Factors Important to its Success, polled 351 CPA Australia members and draws on the expertise of CPA Australia's Greater Bay Area Innovation and Technology Committee. It showed a huge vote of confidence in the GBA – almost half those polled expect to expand their career or business into the GBA within the next five years.
The GBA is a cluster with huge potential – a population of 68 million people, some of the world's largest tech giants and very advanced manufacturing. One in every five smartphones sold is made in Dongguan, meaning that the GBA has a 20 per cent share of the world's smartphone market.
"Recognition of the cluster should attract more companies to invest in the region. A lot of those companies can leverage Hong Kong as the financial centre to raise funding, with the initial public offers [IPOs] to support their operations in China. There is a big synergy in terms of what each of the cities is good at. It's about combining all the strengths," says Ho.
With the formal plans for the initiative yet to be announced (at the time of writing), there are burning questions about how best to advance the initiative.
The CPA Australia report found that the critical factor to ensure its success is the creation of easier payment transfers across GBA borders – 61 per cent of members voted this as key. The report puts forward a unique solution – the introduction of a regional blockchain standard that would work across the GBA.
One of its big advantages is that it would help prevent fraud. Allen Wong, committee member of the CPA Australia's Greater Bay Area Innovation and Technology Committee, gives the example of a company that goes to a bank with a purchase order to secure funding.
"In the past, they might go to several banks, get a lot of money with one purchase order and then take off. With blockchain, once the information is stored in the blockchain the second bank can check and see the PO already has money granted. It increases security from a fraud perspective," he says.
Blockchain can also give detailed information about products. Allen Wong gives the example of red wine. If the manufacturer, the wholesale company and the logistics firm all add their information to the blockchain, then a consumer can scan the QR code on the wine bottle for details of where and when the wine was produced and how it was transported, thus increasing security, improving brand reputation and decreasing fraud.
Recent events are making this an even more viable solution. The Hong Kong Monetary Authority (HKMA) – Hong Kong's de facto central bank – announced it will join with seven local banks in September to launch a trade finance platform using blockchain.
"[The HKMA] is building up some local expertise on using blockchain to support trade financing. The next step is for it to commence discussions with its cross-border peers about taking this blockchain platform into different jurisdictions," says Gavan Ord, CPA Australia policy adviser.
Trade finance across borders in the GBA is complex because the area encompasses three separate jurisdictions – China, Hong Kong and Macau.
"Technology is not the impediment to making payment on mobile phone easy across the border, it's more around the regulations, the policy. There should be more discussion between governments about how to narrow the gap and come to an agreement as to how data can be shared, because with payment you are transferring data as well," says Ho.
Ord agrees: "On the business side there is a strong interest in blockchain, it's just whether governments can work out issues around data security and which [privacy] laws are applicable."
On the issue of payments, regardless of blockchain, Ord would also like to see an e-invoicing standard brought in across the GBA.
"If it's across the GBA, it will achieve those economies of scale. The introduction of e-invoicing in Europe is expected to save €40 billion for businesses," he notes.
The report offers valuable insights into the importance of making it easier to move people and goods across the GBA borders, but those closely involved with putting together the study say even more critical is the synergy between the 11 cities.
Ord believes it could take time for the fundamental mindset shift that will see people identifying as people from the GBA, rather than from an individual city. "That'll be a challenge. It took 40 years to get to this point, it could take another generation before people feel like they are part of one city."
The key to success will be for cities to focus on their strengths and work together.
"It's the collective power that's powerful. Hong Kong would never be able to compete with Dongguan on manufacturing, we don't have land. We just have to rely on each other's strengths," says Ho.
What are Hong Kong's strengths? Financing and funding, says Ho. The city is well positioned because of its free-flow of currency and its mature IPO market with a robust professional services sector, established banking system and solid services support.
"Hong Kong's role is primarily its financing and secondarily, in line with the government's push, as an innovation and technology hub," says Ho.
Hong Kong, with its strong intellectual property law and arbitration arrangements, also has a key role to play as an intellectual property (IP) hub. As China-based technology companies put greater emphasis on protecting their own IP, this becomes even more attractive and Ho believes Hong Kong stands to become the hub for IP registration in the GBA.
"I'm working with many companies that are looking to go out of China through Hong Kong. There is a small percentage of the big companies in China who have established a presence overseas. They can go direct, but you still have a huge number of private enterprises that haven't gone out of China and the natural process is for them to go through Hong Kong because we speak the same language," says Ho.
However, for Hong Kong to make the most of its advantages, the report suggests that the government consider devoting more resources to telling the world about the GBA and Hong Kong's prime position within it.
To promote the benefits and value of the GBA to younger people from Hong Kong, the report suggests that local universities expand their exchange programs with universities across the GBA, and the Hong Kong government increase its internship program so that all Hong Kong students have the opportunity to undertake an internship in one of the other cities that make up the GBA.
"The important thing is to give choices and opportunities to all Hong Kong people. If they want to jump at the significant opportunities that the GBA will create, we have all the infrastructure and resources to allow them to do so," says Albert Wong, a committee member of CPA Australia's Greater Bay Area Innovation and Technology Committee.
A significant obstacle in the GBA plan for Hong Kong people to work in the GBA is the tax implications for them. On a personal level, individuals pay only 15 per cent tax in Hong Kong, but in China the top rate is 45 per cent.
Many major players have weighed in on this issue recently, most prominently Pony Ma, founder of Chinese internet giant Tencent. In June, he called for tax subsidies to ease the concerns Hong Kongers and Macanese have about working in other GBA cities.
As a tax specialist, Ho is deeply involved in the issue. He acknowledges that changes in the tax regime to allow Hong Kongers to pay Hong Kong tax when working in China would require a big policy change from Beijing, but he doesn't think it's impossible.
Albert Wong is a huge fan of the GBA and says the prospect for companies to be able to access the China market from Hong Kong is a very attractive proposition. He has an even more ambitious proposal, based on the concept of e-residency as introduced by Estonia in 2014.
"With e-residency, you don't need to be physically in Estonia. It allows you to have access to the banking and operate a company as if you were there. We [Hong Kong] could do something similar. If an overseas company wants to establish [a presence] in the GBA, the first question to ask is do they really need to be physically there? If not, then e-residency could be a solution," he says.
No one is suggesting that implementing the GBA initiative is going to be easy; there are plenty of problems to be ironed out, not least of all regulatory issues, but the bottom line is that it represents an astounding potential to further develop the region. It's a case of the whole being greater than the sum of its parts.
"So long as we sort out some of the issues, I don't preclude it becoming the world's biggest cluster," says Ho.
Original Link: INTHEBLACK