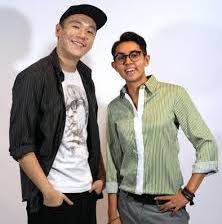 Back from the brink
— November 25, 2018
How anxiety led pair to cannabis, coke, Xanax and rehab as teens. Both students were taking ketamine at 13 and had drug rehabilitation when they were still teenagers. Both say too little help is available for young people with drug problems, and a children's support group says schools should make more time for drug education. 

Mehek Gidwani was 12 years old when she began inhaling an over-the-counter pain relief spray for three-minute highs; by the time she was 13 she had been to her first nightclub and taken ketamine. Ernest Chang began taking ketamine when he was 13 and was addicted to cocaine by the time he was 19.
Although they did not know each other at the time, they had a couple more things in common – they both began experiencing anxiety in their early teens and used the drugs to help deal with that; and both went to prestigious international schools in Hong Kong.
Anxiety, stress and depression are increasingly recognised as risk factors for substance abuse among young people. After a consultation that lasted less than an hour, Chang's family doctor prescribed him Xanax to cope with his anxiety. He was 14.
"I was doing a lot of Xanax and drinking at school. I'd pour white wine or vodka into a water bottle and drink it in class," says Chang, who went to the German Swiss International School.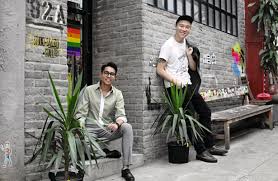 Chang grew up in Florida and came to Hong Kong with his family aged 12. He says his father wasn't really involved in his parenting and although he spoke to his mother, she did not understand what he was going through.
"They were busy people. My mother was in denial of something – perhaps that I was gay or that I had a mental health issue," says Chang, who was diagnosed as bipolar at 14.
As an Indian child growing up in a Chinese community, Gidwani says she was the only one in kindergarten who couldn't speak Chinese. She was shy and insecure as a child. When she moved to secondary school at Sha Tin College she told herself she wouldn't let herself be bullied, she would be one of the cool kids.
"Drugs made it easier to interact with people and feel relaxed. It helped quiet the thoughts in my mind, thoughts about not being good enough or not fitting in," says Gidwani, 26.
The first club she went to was in Wan Chai. She made an effort to look older than her 13 years, but it was obvious that most of the drinkers were underage.
"It was a triad-owned club. There was an understanding [that they were underage]. When the police came everyone would go outside," says Gidwani.
After two years taking ketamine, she did not like the way it made her feel. Then she was offered marijuana and enjoyed how it made her feel relaxed and sociable.
"I was buying marijuana – the resin, hashish – at school. I started off functioning quite well, I was generally a bright student, but by the time I was 17 or 18 my usage increased significantly. It got to the point where I smoked marijuana before, during and after school," says Gidwani.
Gidwani and a few friends would smoke the marijuana outside the school gates, beside a drain. It was an open secret at the school that some students were taking drugs and although a few teachers tried to talk to her, Gidwani says they "came from a place of punishment". Two months before her final exams, Gidwani says she wrote an honest account of what she was going through in her journal and showed it to a teacher.
"[In my journal] I said, 'I can't stop and I don't know why and it really hurts and I wish it wasn't the way it was'. He just let me be. It felt like there was a consensus between me and him to let it be. The school knew. They knew who we were, they knew about the drain," says Gidwani.
Both Gidwani and Chang recall one-off drug education events at their schools. Gidwani says there were announcements made at Sha Tin College during assembly and a few workshops from the KELY Support Group. Chang also recalls a KELY workshop, but that on its own it wasn't enough to make an impact.
Sky Siu, executive director at KELY Support Group, says what is lacking not just in international schools, but in all schools in Hong Kong, is dedicated time to teach drug education.
"No matter how many years we have been talking about it, it's still a challenge to get drug education in the curriculum because you are competing with the academic subjects, but you could save a young person's life," says Siu.
Today both Gidwani and Cheng support KELY because they believe in the work it is doing. According to the support group, in the last two academic years 88 per cent of its participants have recommended its workshops to their peers and 85 per cent of participants have learned new strategies to respond to peer pressure around drugs.
ExCEL (Express, Connect, Educate, Lead) – a recent KELY programme supported by Operation Santa Claus that targets young people from ethnic minority backgrounds and offers culturally appropriate drug awareness information – has already seen some success, but Siu says they haven't been able to take that into international schools because the curriculum doesn't allow time for it.
At school, Chang's substance use spiralled out of control. He did his first stint at rehab – at The Cabin in Thailand – aged 16 for addiction to Xanax and alcohol. Aged 19, he went for counselling at Resource The Counselling Centre.
Although his parents were paying for the therapy, it wasn't until he accidentally left a pamphlet about counselling for cocaine addiction on the dining table that they learned he had a coke addiction.
After leaving school, he worked at an art gallery. He frequented online gay dating sites, became very depressed and began doing even more cocaine. It was an intervention by his godfather, sister and sister's then boyfriend that saved him.
"I would have died if I kept doing four grams of cocaine a day, my heart would have stopped one day. Also, I wasn't eating and was super skinny and malnourished," says Chang.
He doesn't remember the first six days of his 11-day detox at St Teresa's Hospital. After that he went for another stint at The Cabin in Thailand. He has been clean for almost four years and credits his recovery with having a purpose – he has an art studio, The Stallery, on Stone Nullah Lane in Wan Chai and is committed to connecting with people who feel alone.
"I want people to know you're not alone, we all go through these issues. I'm trying to make art that inspires people to have their own path. I want people to be happy from connecting, from warmth. It's because we're sad that we do drugs, it's not because we want to have more fun than other people," says Chang, who is now in a happy relationship.
Rehab also saved Gidwani. After making it through her IB exams – "they had predicted me a passing grade and I managed to exceed that" – she went to Aston University in the United Kingdom to study industrial product design, but she did not make it through the first year.
"I was smoking more and couldn't concentrate or study. My hands were too shaky. It was an around-the-clock thing. It got to the point where I couldn't leave my dorm without smoking because I felt too anxious and I couldn't sleep without it," says Gidwani.
Her father and sister and flew to the UK to see her, by which time she was suffering psychosis and hallucinating. They got her into rehab in London and, despite her initial reservations, she ended up spending seven-and-a-half months there. She did a degree at Brighton University, also in the United Kingdom, graduated with first class honours, and returned to Hong Kong last year. She has now been seven years clean.
"I feel like Hong Kong lacks support for teens with addiction, there isn't much in this area. I spent almost a year in rehab at 19 and that was exactly what I needed," says Gidwani.
Siu agrees that the options for teenagers with addiction issues in Hong Kong are limited. She says most international schools have a network of social workers and counsellors within their pastoral care system and if parents are able to afford it, students will be referred outside Hong Kong for drug treatment.
"But if they can't afford it and have to stay in Hong Kong, the English-speaking options are very limited. I do see a gap in the affordability of services in Hong Kong. For us as an organisation that does primary prevention education, we need to collaborate with people in the community and offer more support for young people who fall through the gaps, young people who can't afford rehab outside Hong Kong," says Siu.
"There needs to be more education in this area. In other places there is a correlation between drugs and poverty issues, but in Hong Kong it's a middle-class issue. Young people at international schools have cash and access to substances," says Siu.
Chang believe a lot of students at international schools are struggling with identity issues – and this makes them more vulnerable to substance abuse.
"International schools seem really polished on the outside, but when you really talk to the kids they are not necessarily having the best time. They are having so much cultural pressure from all sides – especially Asian kids who have a different background to the school they go to," says Chang.
Original Link: SCMP