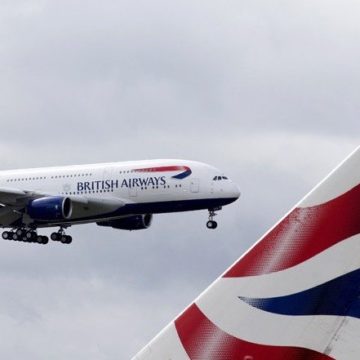 Climate change and flying
— January 19, 2020
Carbon offsetting schemes allow people and companies to invest in projects that reduce greenhouse gas emissions to compensate for their carbon footprints

Carbon offsetting will be one of the biggest travel trends of 2020, and even of the decade, in large part thanks to pressure from climate change activists such as the Swedish teenager Greta Thunberg and Extinction Rebellion. Flygskam – the Swedish concept of "flight shame" – is now in everyday speech, and airlines are taking note.
Carbon offsetting works by investing in projects to reduce emissions elsewhere by a comparable amount.
British low-cost airline easyJet was the first major airline to declare it would operate net-zero carbon flights across its entire network. Its November announcement that it would begin carbon offsetting for fuel burned on its flights by investing in Gold Standard and Verified Carbon Standard schemes that plant trees shook the airline industry.
There's no doubt that it's European airlines that have taken the lead. The new year began with British Airways announcing it would begin offsetting carbon emissions on domestic flights from January 1, and Air France announced a similar scheme. On January 6, JetBlue announced its programme that aims to offset up to 17 billion pounds of carbon dioxide (CO2) emissions per year.
So where are Asian airlines in all this? None has announced a major zero-carbon-emissions programme, although most do have voluntary programmes that passengers can buy into if they wish. These are published on the airlines' websites and are flagged up when you buy a ticket online. The problem is, how does the passenger know if those programmes are effective? Will they really offset your carbon emissions or simply ease your guilt?
Niklas Hagelberg, senior programme officer at UN Environment, and the coordinator of UN Environment's subprogramme on climate change, says it's important to question the credibility of an airline's carbon offset programme.
"The Clean Development Mechanism is the best. The scheme has third-party verification by Gold Standard to verify the claims," says Hagelberg, speaking on the phone from Nairobi, Kenya.
He recently made plans to travel with his young family to visit his father in Finland and chose to offset the carbon emissions using the UN's Climate Neutral platform, which allows users to calculate their emissions and then offers a number of programmes to compensate for them.
The Quality Assurance Standard, an independent audit system for companies wishing to become carbon neutral through carbon reduction, is another useful tool for evaluating an airline's scheme.
Data on the site gives Thai Airways a very high score (9/10) for its carbon offset programme. It was the first airline in the Asia-Pacific region to join the IATA Carbon Offset Programme and uses the Ratchaburi Farms Biogas Project at Nong Bua about 100km to the west of Bangkok in Thailand.
The project converts methane emissions from landfill waste into electricity, channelling it into the country's national grid. The methane (a potent greenhouse gas) would otherwise escape into the atmosphere, contributing to climate change.
Cathay Pacific also gets a good (7/10) rating for its Fly Greener programme. But other Asian airlines do not fare as well. Japan Airlines' carbon offset programme is rated very poor (2/10), and China Airlines' "Eco Travel" scheme gets just 4/10.
A report issued in March 2019 by the London School of Economics singled out Singapore Airlines and Korean Air as among the airlines with the highest emissions intensity. Singapore Airlines declined to comment to the SCMP. Korean Air countered that the index comparing it with other airlines was not a fair means test.
"In the report, Korean Air's carbon emissions (gCO2) included both passenger aircraft and freighter operations. However, the study used passenger kilometres as the denominator to measure the carbon emissions. As it excludes cargo traffic, the index produces disadvantageous results for airlines such as Korean Air or Singapore Airlines, for which cargo transport is comparatively higher than others," says Ahhyun Kim, a public relations representative for Korean Air.
The airline said it was complying with the International Civil Aviation Organisation's agenda for Carbon Neutral Growth 2020 and the International Air Transport Association's objective to improve fuel efficiency by 1.5 per cent per year.
Hagelberg says he thinks of carbon emissions programmes as the "last mile" option. The first option is to reduce your own emissions by, for example, switching your energy contract to renewables, switching to LED lighting, reducing the amount of beef you eat, replacing your fossil-fuel-powered car with an electric car, and using public transport. When you have done all that, then buy into a carbon emissions programme.
"If you do only offsets and do not reduce your own emissions at all, then the maths just will not add up," he says.
Original Link: SCMP