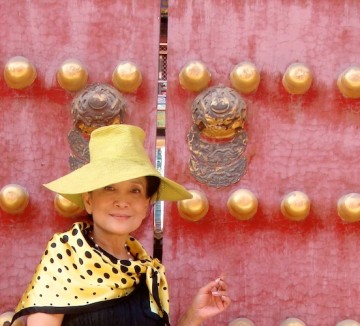 Hong Kong International Literary Festival revamp
— October 20, 2013
The Hong Kong International Literary Festival has had a shake-up – it has a new manager, new faces on the board and a good line-up secured for the festival, which takes place November 1-10.

Among the 24 overseas authors participating in the 13th festival are Jung Chang, Shin Kyung-sook and Nordic crime writers Thomas Enger, Ake Edwardson and Antti Tuomainen. They will join nine local writers at 53 events, including nine for children.
"From this tiny dot on the corner of the South China Sea that we call home, we invite you to jump aboard ship and have your literary appetite stimulated and nourished," says the co-chair of the board of directors, Christine Van.
Paul Tam – former marketing director of the Hong Kong Philharmonic Orchestra – is the festival's new manager. "It's my first festival and we've worked hard at getting the line-up. We have a more clearly defined series so it's easier for the audience to navigate through the programme book," Tam says. "I'm excited, we've got authors coming from all over the world."
Tam has also taken note of feedback from the last festival. The main complaint last year was that many people didn't even know the festival was on. There should be no danger of that this year: you have two weeks to work out which events you want to attend and book your tickets. The complete programme is available on the festival's new website, www.festival.org.hk
The events are also better scheduled this year, with shorter sessions over lunchtime, making it possible to slip out of the office for a dose of culture, and more events at the weekend.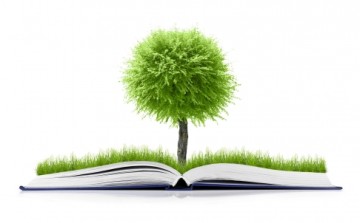 And the festival returns to its longstanding base at the Fringe Club following an extensive renovation of the old Dairy Farm building in 2012. Most of the events will be held here or within easy walking distance, so you can base yourself at the Fringe and see shows back to back.
Best of all, the tickets are cheaper this year. While last year there was very little under HK$200, this time most events are from HK$100 to HK$160, and students pay half price. Here are the highlights:
Scandi noir
Scandinavian crime fiction is hot, thanks in large part to late Swedish writer Stieg Larsson's The Girl with the Dragon Tattoo and Henning Mankell's "Wallander" series. Now meet some of the rising stars of Scandi noir: Norwegian author Thomas Enger drew on his newspaper background to create journalist Henning Juul, the protagonist of his six crime novels; Christian Moerk from Denmark made a huge splash with his debut, Darling Jim, in 2009 and hasn't looked back; Finnish writer Antti Tuomainen is one of the first to challenge the Scandi noir formula and is its bright new star; and Ake Edwardson has won the Swedish Crime Writer's Academy prize for best novel three times. Each of the four writers will have their own session and come together for a panel discussion at the Fringe Club on November 2, 7.30pm-9.30pm. Antti Tuomainen , Kee Club, Nov 2, noon-1pm; Christian Moerk , Kee Club, Nov 2, 1.30pm-2.20pm; Ake Edwardson , Kee Club, Nov 2, 3pm-4pm; Thomas Enger , Hong Kong Arts Centre, Nov 3, 5.30pm-6.30pm
Jung Chang
With Jung Chang's new book hot off the press, there will be much excitement around her at this year's festival. Empress Dowager Cixi is the result of eight years of research and writing, delving into newly available court documents and diaries to set the record straight about the concubine who launched modern China: it turns out Cixi wasn't as singularly cruel and ruthless as history has painted her. Born in China, Chang moved to Britain in 1978 and her family memoir Wild Swans was an international bestseller when it was released in 1991. She followed that up in 2005 with Mao: The Unknown Story, which she wrote with her historian husband, Jon Halliday. The Legend Returns: Jung Chang in Person: City University of Hong Kong, Nov 2, 5pm-6.15pm
Ma Jian
His first book, 1987's Stick Out Your Tongue, about the Chinese occupation of Tibet, earned Ma Jian a blanket ban on his future books. He left Beijing for Hong Kong as a dissident, but returned to the mainland to support the pro-democracy activists during the 1989 Tiananmen Square protests. He now lives in London. His latest novel, The Dark Road, follows extensive research in remote parts of the mainland and is a magic realist tale about the terrible effects of the country's one-child policy on women. Translator and publisher Harvey Thomlinson will join the Chinese dissident author on stage to discuss the social and economic impact of the policy. Ma Jian: The Dark Road – China's One-Child Policy, Fringe Club, Nov 9, noon-1pm
Graeme Simsion
The Rosie Project is a good-hearted, fast-paced, rollicking read. Don Tillman is a socially challenged professor looking for love. It's guaranteed laughs, so it will be fun to meet the man who dreamed up this autistic comic hero. Graeme Simsion was a successful IT consultant until 2007 when he jacked it in to write. The Rosie Project, published this year, is his first novel, and became an almost instant international bestseller. Sony Pictures optioned a screenplay based on the novel and Simsion will use his festival slot to share the joys and heartbreak of turning a novel into a film. Graeme Simsion's The Rosie Project: From Print to Screen, Fringe Club, Nov 8, 7pm-8pm Guo Xiaolu Guo Xiaolu grew up in a small rural village in China. In 2002, she moved to London speaking only limited English. Five years later her third novel, A Concise Chinese-English Dictionary for Lovers, was shortlisted for the Orange Prize for Fiction. She has since published seven novels in Chinese and English, and is also an acclaimed filmmaker ( She, a Chinese and Once Upon a Time Proletarian). Most recently Granta named her one of 2014's best young British novelists. Guo will speak about what winning this prestigious accolade has meant to her and how she has managed to find her voice in her adopted country. Guo Xiaolu: I am China, Fringe Club, Nov 7, 7pm-8pm
Monique Roffey
And to make sure that sex is on the agenda, the festival has invited Monique Roffey. Born in Trinidad, the London-based writer certainly has something shocking to say – and that it's a very personal story makes it all the more compelling. In her early 40s she discovered that her partner of six years had been having an affair (having been kindly informed by the third party). After some time out, she decided to discover what her previous relationship had been missing: sex. And she sure found a lot of it, even moving on to study tantra. Roffey has two sessions: the first with Christian Jungersen talking about their favourite fictional sex scenes and the second about her own work. Good Sex in Fiction: Panel Discussion, Kee Club, Nov 2, 4.30pm-6pm; Monique Roffey: Please Sit Down, I Have Something Shocking to Say, Fringe Club, Nov 2, 6pm-7pm
Palani Mohan
This promises to be a fun session and one that we can all act on immediately – assuming you're not left in the dark ages without a smartphone. Palani Mohan's book, Vivid Hong Kong, is a collection of photos snapped with his iPhone and was a finalist in Picture of the Year International. A mobile phone allows for more intimate shots and the Indian-born Australian photographer will offer tips on how to take images that stand out in the flood of social media content. When he isn't snapping pictures with his phone, he shoots for National Geographic, Stern, Geo, The New York Times and Time. Palani Mohan: The Age of Phone Photography, Kee Club, Nov 2, 4pm-5pm
Jen Lin-liu
If you enjoy eating as much as you do reading, this is the one for you. Jen Lin-liu did a serious amount of research for On the Noodle Road: From Beijing to Rome With Love and Pasta. She sets out on the Silk Road to discover the origins of the humble noodle, going from Beijing to Rome and taking in Kyrgyzstan, Iran, Turkey and plenty of other places along the way. It's not just a travel memoir – there are recipes, too, which is what you'd expect of a food writer and cookery school owner. Come to her talk hungry because lunch is included in the HK$300 ticket. With Love and Pasta: Book Lunch, Kee Club, Nov 9, 12.30pm-2.30pm
Luke Wright
Performance poet Luke Wright has notched up some great reviews. "One of the funniest and most brilliant poets of his generation," according to The Independent. Born in Hackney in 1982 and raised in Essex, he started writing and performing poetry aged 17. Every year he writes a new poetry stage show and takes it to the people. He'll be in Hong Kong with his seventh show, Essex Lion, after getting a good reception at the Edinburgh Festival over the summer. Luke Wright's Essex Lion, Fringe Club, Nov 8, 8.30pm-9.30pm; Luke Wright: Your New Favourite Poet , Agnes b. Theatre, HK Arts Centre, Nov 9, 9.30pm-10.30pm
Shin Kyung-sook
Shin Kyung-sook was already a well-established author in South Korea with seven novels, seven short-story collections and three books of essays under her belt when Please Look After Mom came out in 2009. Within 10 months it had sold a million copies. It was the first of her books to be translated into English and in 2011 it won the Man Asian Literary Prize. Shin's work has helped raise the status of contemporary Korean literature worldwide. She will speak about her literary ascent, Korean literature today, and how she has found her place within it. Korean Literature: Found in Translation, Shin Kyung-sook, Kee Club, Nov 2, 2pm-3.30pm
Original Link: SCMP