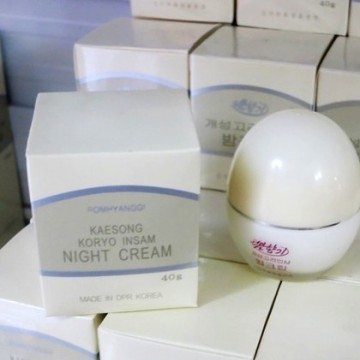 The Beauty Market of North Korea
— October 25, 2013
North Korea isn't known for its beauty industry, but the isolated state does produce its own beauty brand — Pomhyanggi Cosmetics — and even exports some goods overseas.

Sales of Pomhyanggi products are insignificant compared with South Korea's billion-dollar cosmetics industry, and even in North Korea, it's the products from the south that are the preferred choice.
"I don't know this brand Laneige, but it says it's made in South Korea, so it must be good," said tour guide Gim Su-Bin (not her real name) as she opens a pot of Water Bank Gel Cream.
Gim's job gives her the opportunity to meet plenty of foreigners, and many come with gifts for their guides — cigarettes for the men and face cream for the women.
"We get South Korean products here, but sometimes you don't know if they are real or fake — I think a lot of the time they are fake," she said.
For those in Pyongyang, the options are: Chinese cosmetics that are widely available in the local markets; South Korean cosmetics, many of which of suspected to be fake; European brands that are available in department stores, and the North Korean brand Pomhyanggi.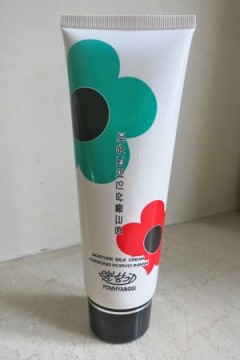 Pomhyanggi Cosmetics is a product line of the Sinuiju Cosmetics Factory. The factory was set up in 1945 with the aim of producing toothpaste, soap and face cream for the local market. In 2001, a new 250,000-square-foot facility was opened in South Sinuiju, and the Pomhyanggi line followed a few years later.
According to a report by North Korea's official KCNA news agency: "The factory has concentrated on developing new kinds of functional cosmetics based on advanced science and technology."
The Pomhyanggi line includes a range of creams for the face and body — antiaging, whitening lotion and a serum — as well as hair treatments to condition and prevent hair loss. Most of the skin lotions include Kaesong Koryo Insam (ginseng) essence and herb extracts. Prices range from about $3 to up to $30.
Pomhyanggi's top-of-the-line fragrance, Spring Fragrance, is famous in North Korea as the gift the late Supreme Leader Kim Jong Il would give to female soldiers when he visited their military unit or to artists after a performance.
Pomhyanggi products are mostly sold within North Korea, but some are exported to China and Venezuela, according to another KCNA report.
In Pyongyang, the Pomhyanggi products are displayed alongside international brands such as Lancôme and Clarins in department stores.
In April, an image of North Korean leader Kim Jong-un and his wife Ri Sol-ju at the opening of the new Haedanghwa shopping mall in Pyongyang caused a stir when it was released by KCNA. The photo showed a Laneige counter displaying a full range of the South Korean products. How had the goods reached Pyongyang? An AmorePacific spokesman denied that the company exports to North Korea and told Chosun Media that the products must have been reexported to North Korea through China.
In the rural areas, the beauty products available are usually limited to local products from a less luxurious range. A shop on the Chongsan-Ri Cooperative Farm just outside Pyongyang stocked a basic range of toiletries including soap, toothpaste and toothbrushes and face cream made with ginseng. The prices were substantially less than those for foreign brands in the city. A bar of soap cost 25 won (25 cents), and a toothbrush was 17 won (17 cents).
Although the North Korean beauty industry is in its infancy, the country's men seem almost as eager as the women to use products to enhance their looks.
"It feels very soft on my skin and smells good," said 24-year-old Mr. Hangul (not his real name) as he tried the Pomhyanggi Moisture Milk Cream. "I would use this if I had it. My sisters have creams in the bathroom, but they don't let me use them. The problem we have is sometimes we don't know if it's fake or not."
Noting a traditional Korean proverb that says that the handsome men are from the south of the Korean peninsula and the beautiful women are from the north, he joked: "If our women are so beautiful, then maybe us men need some help [with beauty products]."
Despite the changing attitudes among the young and relatively affluent in the capital, such products are beyond the pocket of the vast majority of the population and the beauty industry deemed bourgeois. The United Nations continues to supply food aid to North Korea, and strict economic sanctions remain in place.
Original Link: WWD