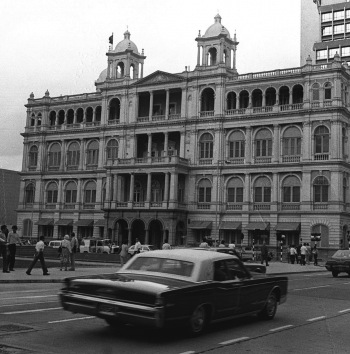 Clubland
— September 23, 2013
A club membership can prove useful but it comes at a cost – and a wait

Membership to a private Hong Kong club is a symbol of success, a sign that you've made it. And, of course, the more prestigious the club, the more face you get.
Membership doesn't come easy. As with trying to secure a place in one of the city's top schools, landing a club membership requires more than just money. More often than not it's about who you know – and being patient. Some club waiting lists are more than 10 years and others have simply closed their list, but there are still some with vacancies and if you are seriously sporty you might just land yourself a very nice deal.
The tradition of private clubs dates back to the early colonial days. The first was The Hong Kong Club. Founded in 1846, it sought to imitate the gentlemen's clubs in London's Piccadilly and St James's. This was where the city's movers and shakers hung out. It still is, although some of the more archaic ways have changed.
There was never a hard and fast rule to ensure membership was exclusively white, but the practice of blackballing anyone who was deemed "not one of us", meant that there were few Chinese members until the 1980s. And it wasn't until 1996, when the Sex Discrimination Ordinance came into force, that the club opened its doors to women.
The Hong Kong Club was far from being the only club for "whites" – several didn't admit non-Europeans until the early 1970s. Knowing he'd never be accepted to The Hong Kong Club, Robert Ho Tung co-founded The Chinese Club in 1897. And the Chinese Recreation Club was inaugurated in 1912 as a parallel to the exclusively European Hong Kong Cricket Club.
A club membership can be many things: a place to meet and entertain clients; somewhere to play sports, workout and unwind; a place to enjoy family time and a bolthole for the kids – sometimes all three.
Christopher Slaughter, chief executive of the Cable and Satellite Broadcasting Association of Asia, joined the Foreign Correspondents' Club (FCC) within months of arriving in Hong Kong, in 1991. For more than 20 years the club has been a second home – he even got married there, the ceremony overseen by one of the lawyer members.
"It's been more than just a club for me, it's part of the fabric of my life. It's my living room," says Slaughter, who was elected as Club President for two years, 2006-08.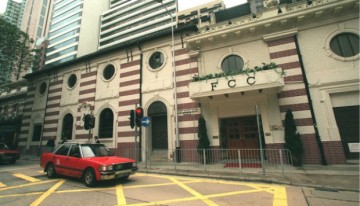 The FCC has never been a club solely for journalists and has always opened its membership to the wider community, but it's the wig and pen contingent that are the stalwarts at the bar.
"The great advantage is that we have such a fantastic location in the heart of town. We don't have a pool and the gym is rudimentary, but for what we do the club provides a forum for speakers, for debate and discussion," he says.
At first a journalist member, then a correspondent member and then an associate member, Slaughter has always used the club as a place to entertain work contacts: "It's a place where the work and the social blur – and that's one of the strengths of the club."
Clubs can have a huge impact on how you spend your free time. When Simon Smith, chief financial officer of the software firm Exicon, joined the Aberdeen Boat Club (ABC) over 10 years ago he didn't have a boat, but he soon caught the bug.
He got his boat licence through a course the club offered and eight years ago bought a Hobie Cat that he keeps at the ABC's Middle Island club and then invested in a larger boat that he moors at Hebe Haven in Sai Kung, which has reciprocal mooring rights with the ABC.
"The boat club was instrumental in getting me into sailing. I go out every other weekend, on my own boat or someone else's," says Smith.
His sons also did the sailing course and his middle son in particular took to the sport.
"Louis has been a sailing instructor at the boat club over the last few years and he's competed for the club in Hong Kong and internationally, it's had a huge influence on him," he says.
Smith and his wife, Imi – a keen runner – take part in the gruelling Four Peaks Race organised by the ABC each year. Billed as the ultimate race for sailors and runners, each boat sails near the base of each peak, drops off the runners who must paddle to shore, race up and down the peak and then return to the boat and continue with sailing.
For fast-track entry to a club, it pays to be sporty. You don't need to be a professional athlete, but you do need to be at the top of your game, a very good amateur. Tick that box and some of the most prestigious clubs may welcome you with open arms, offering a reduced joining fee and bypassing the waiting list.
Jane Gray, chief veterinary surgeon at the Society for the Prevention of Cruelty to Animals, is a keen hockey player and joined The Hong Kong Cricket Club four years ago on a sporting membership.
"When you join as a sporting member you have to be at a high level, they usually want you to play for the A team," says Gray, who has played hockey in Hong Kong since 1993 and also umpires.
After meeting the committee members and securing the nomination of three, she was accepted. Not only did she skip the waiting list, but her joining fee was just HK$17,000, considerably less than the HK$128,000 for subscriber members.
The Cricket Club's sporting members are expected to play consistently for the club for at least three years and when they've done their term they can apply to become a full member.
"The clubs want the best players they can get. We compete in the Hong Kong Hockey League," says Gray.
But if you're not the sporty type and the club you're interested in says it's full, there's still another possibility: the second-hand market. There are more than half a dozen reputable companies that buy and sell club memberships and they are easy to find online.
KC Consultants have been in the second-hand membership market since 2008 and deals mainly with local families, but has noticed an increasing interest from mainland buyers.
"Membership is a bit cheaper on the second-hand market, but you might need to wait for one to become available. Aberdeen Marina Club and The American Club are the ones we get most enquiries about," says Elaine at KC Consultants.
Clubs' membership rules vary, but most corporate memberships can be sold. The club usually charges a transfer fee.
The American Club transfer fee is HK$500,000 and the most expensive transfer fee is The Aberdeen Marina Club at HK$1 million. The Aberdeen Marina Club also has the highest membership fees. Both individual and corporate memberships go for HK$3.5 million; on the second-hand market they cost about HK$2.8 million.
KC Consultants lists monthly rentals for a number of clubs on its website, but these are subject to availability. At present, the Hong Kong Football Club is available at HK$12,000 per month and the user would be expected to sign a contract for at least a year.
On the second-hand market, it's a matter of luck whether there's a second-hand membership available for the club you want to join.
As with the clubs themselves, agents such as KC Consultants have waiting lists.
Original Link: SCMP
[PDF url=http://www.hongkongkate.com/wp-content/uploads/2014/07/85-SCMP-Clubland-1.pdf]
[PDF url=http://www.hongkongkate.com/wp-content/uploads/2014/07/85-SCMP-Clubland-2.pdf]
[PDF url=http://www.hongkongkate.com/wp-content/uploads/2014/07/85-SCMP-Clubland-3.pdf]
[PDF url=http://www.hongkongkate.com/wp-content/uploads/2014/07/85-SCMP-Clubland-4.pdf]
[PDF url=http://www.hongkongkate.com/wp-content/uploads/2014/07/85-SCMP-Clubland-5.pdf]
[PDF url=http://www.hongkongkate.com/wp-content/uploads/2014/07/85-SCMP-Clubland-6.pdf]