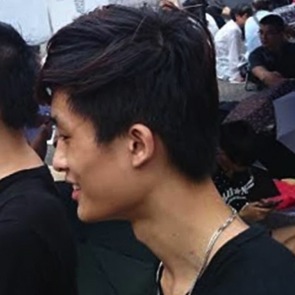 Teen offered HK$500 to stir up trouble
— October 5, 2014
Young people in Tin Shui Wai say they have been offered cash to stir up trouble at the Mong Kok protest site

Young people living in Tin Shui Wai say they have been offered cash to stir up trouble at the Mong Kok protest site and give police an excuse to make arrests.
Harry Lam, a 19-year-old student who lives just outside Tin Shui Wai, one of the city's poorest districts, said he and some of his friends had received the offer by WhatsApp message on Thursday morning.
"We got offered HK$500 to go to Mong Kok, to tear down the signs and shout and make noise. They want us to make trouble so that the police have an excuse to stop the protest and arrest people," said Lam.
He said he was sure the WhatsApp message was genuine as he knew of people accepting the offer and receiving the money. He suspected the money was coming from the mainland.
"There are lots of people from the mainland living in Tin Shui Wai and some of them support China," said Lam. "Most people in Tin Shui Wai are good, but there are some people – I suppose you can call them triads – are not good people, they want to make trouble," said Lam.
Another student, who did not wish to be named, said he had heard of sums as high as HK$800 for the day, and HK$2,000 to HK$3,000 for the protest period, being offered to attempt to create a riot.
A poster listing the six rules of protest for students led with two pieces of advice: Keep calm; and don't attack the police or it will destroy the campaign. Reports of impending trouble at the Mong Kok protest site were circulating among students at the Admiralty and Causeway Bay sites on Thursday.
"If we don't come out now and speak, we won't get democracy. But it is important that we do it peacefully – this is a peaceful protest, we can't let bad elements destroy what we have achieved so far," said Lam.
Chloe Ng, 14, joined the Admiralty protest on Thursday but it had her mother worried. "I have only one word to describe CY: bad. I had to come out and see this for myself. This is an important time for Hong Kong," said Ng.
Original Link: SCMP