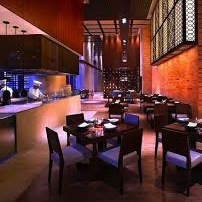 Palladio's Protege
— October 1, 2014
It's a long way from his native Italy, but Federico Masin has brought Venetian drama and sensibility to the magical spaces he has conjured across Asia.
The first drawing Federico Masin made at kindergarten was
a sketch of a grand Palladian villa. It may sound an unusual subject for a five- year-old, but for the young Venetian growing up in Vicenza, the ornate villas by the renowned architect Andrea Palladio were everywhere. He grew up a stone's throw from the Villa La Rotunda, an icon of Italian Renaissance architecture.
"Palladio villas were a big part of the landscape. I was so impressed by them, I used to draw them over and over," says Masin, a partner at Hirsch Bedner Associates (HBA).
He grew out of his childhood fascination with traditional design, but it remained a passion, so much so that he studied architectural and interior design at the University of Architecture of Venice.
It was while he was working
as an architect at Kokaistudios
in Milan that a visiting Chinese architect offered him a position in China. Two days later, he bought a plane ticket to Shanghai. By then, he'd already had the opportunity to work on a few restoration projects in Italy, but in Shanghai there was an even more exciting project to tackle – restoring a 1923 column-fronted building on the Bund.
Formerly the Chinese headquarters for the Chartered Bank of India, Australia and
China, the seven-storey building was in poor shape, some of the design details damaged during the Cultural Revolution when it was used as a warehouse. Masin and his colleagues had to not only restore it to its former glory, but also integrate three restaurants, an art space and a shopping gallery – plus air-conditioning.
"What I love about my job is the intellectual challenge on one end and the technical challenge on the other. In this case, we had two mezzanines for the ducts and all the things a modern building needs, trying to be as unobtrusive as possible, but you still have
the columns and the old parts untouched," says the 43-year-old Hong Kong-based architect.
The project, which took four years to complete, won the 2006 Unesco Asia-Pacific Heritage Award of Excellence for Culture Heritage Conservation. Along the way, Masin found himself designing interiors
– three restaurants and a bar. It
was an aspect of the job he hadn't expected to get involved with and he was surprised by how much he enjoyed it. At the time, the push for rapid development meant buildings in China were going up fast and without much creativity.
"They were just building
boxes. It didn't make sense to be an architect and just end up designing facades. For me architecture is structure, shape, form and function – it all needs to work together. But interior design is where a European architect can have fun, it's way more creative," says Masin.
From Shanghai he moved to Sydney, but he missed the fast pace of Asia. After a year, he moved to Hong Kong where he found his niche at HBA, which is renowned for working on five-star hotels and high-end interiors.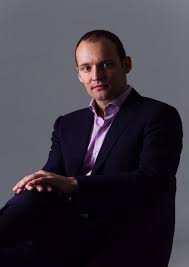 His first project was the Newport Marriott Hotel in Manila where he was tasked with designing the restaurant and ended up designing the interiors for much of the hotel. But the project he's had most fun with was the Grand Hyatt
in Macau where he was charged with designing all the hotel's restaurants. "The Grand Hyatt is fantastic, they mix things up – they never do the same thing again. The only direction they gave me was what type of operation it would be," says Masin.
That's not to suggest that Masin dislikes detailed briefs. In fact, the more complex the brief, the more fun he has because there's the challenge of finding
a solution that works, he says. "The form and the style are the consequence for me – it's not what triggers the process, it's what comes out of a thought process. So in reality, it's the ideas that I chase, not the form," Masin adds.
He can't see himself leaving Asia any time soon, especially since a few months ago he got his permanent resident status in Hong Kong. Masin feels that the buzz of the region and the creative opportunities are too good to give up. The only thing he misses is working on architectural projects. Of course, there's much he brings to his interior design work as an architect and he enjoys considering the sensory aspects of interior design – the importance of textures – as well as the psychological aspects of designing a space. One day, he hopes to marry the two.
"I miss architecture a little
bit. It would be great if I could do everything – the architecture and the interiors – and I would love to work on restoration work again, it's one of my passions," says Masin.
[PDF url=http://www.hongkongkate.com/wp-content/uploads/2014/11/236-Peak-Federioco.pdf]