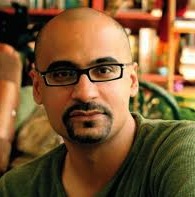 Hong Kong's literary festival offers a packed programme of foreign and local writers
— October 25, 2014
Hong Kong's literary festival offers a packed programme of foreign and local writers. Kate Whitehead takes her pick

Now in its 14th year, the Hong Kong International Literary Festival is a well-established fixture on the local calendar and this year sees writers from the mainland, Singapore, India, the US and Britain joining the city's authors for 10 days of bookish fun beginning on Friday.
Tickets for the opening event – a gala dinner with headlining author Kate Adie – are already sold out, but almost all other events are still available. "I'm excited about the number of North American authors we have coming, and excited there is so much fiction and a lot on modern Asia – Hong Kong, China and Japan," says Jessie Cammack, the festival's new manager.
The festival runs over two weekends, with plenty of events on the weekdays. The programming is split into six themes: Intrigue and Espionage; Sci-Fi, Fantasy and Comics; Sex and Feminism; Historical Fiction; Asia, China, Hong Kong; and First World War.
There are many events priced at HK$135, although tickets for the more popular programmes with high-calibre line-ups see prices rise to about HK$450; more if food is involved. "We are a charity and we welcome donations. People have been very supportive and we've also got lots of great volunteers this year. I'm excited to see so many people getting involved," says Cammack.
Here's a look at the big names attending the festival.
Kate Adie
One of Britain's best-known journalists, Adie is a veteran war correspondent. As a flak-jacketed blonde, she reported on many of the big international crises of the late 20th century, including the Gulf war, the Falklands conflict, Libya, Rwanda and Sierra Leone. Her first book, The Kindness of Strangers (2002), is an account of her work as a reporter; it was followed by Nobody's Child: The Lives of Abandoned Children (2005); Into Danger (2008), a study of men and women who risk their lives for work; and most recently Fighting on the Home Front, which explores the impact of the first world war on the role of women in Britain. Tickets to both of her events are sold out.
An Evening with Kate Adie, Oct 31, 7.30pm, Helena May
Kate Adie: Fighting on the Home Front, Nov 1, 12.30pm, Kee Club
Junot Diaz
Born in the Dominican Republic and raised in New Jersey, Junot Diaz's first book, Drown (1996), immediately marked him out as a young writer to be reckoned with. Part autobiographical, part reportage, it detailed the lives of children in the republic and then those of young men in New Jersey's immigrant ghettoes. It took Diaz 11 years to write his next, The Brief Wondrous Life of Oscar Wao (2007), the Pulitzer Prize winner for fiction in 2008. He's known for his sparse narrative style and the ease with which he merges Spanish into his English text. At the festival, he will be discussing his latest book, This is How You Lose Her (2012), a bestselling collection of short stories and a finalist for the National Book Award for Fiction (2012).
This is How You Lose Her: In Conversation with Junot Diaz, Nov 1, 6.30pm, The Fringe Club
A Wondrous Book: Junot Diaz, Nov 2, 5pm, Hong Kong Museum of Medical Sciences
Chan Koonchung
Born in Shanghai and raised in Hong Kong, Chan lived in Taiwan in the early 1990s; he has lived in Beijing since 2000. In the 1970s, he founded the influential cultural and alternative lifestyle magazine, City Magazine. He tackles cultural issues and is best known for The Fat Years – his first novel translated into English and now available in 14 languages worldwide (but banned on the mainland). His second novel, The Unbearable Dream World of Champa the Driver (2014), is a fast-paced read packed with sex and danger, and explores the relationship between the mainland and Tibet. He will be speaking about both books at the festival. If you can make it to his events you'll be rewarded with rich and entertaining insights into life in China.
Looking Back on the Fat Years with Chan Koonchung, Nov 3, 6.30pm, The Fringe Club
The Dreamworlds of Chan Koonchung, Nov 4, 6.15pm, Hong Kong Cultural Centre
Joe Dunthorne
The Welsh novelist and poet is a graduate of the well-respected Creative Writing MA at the University of East Anglia. He made a name for himself with his first novel Submarine (2008), about a dysfunctional family in Swansea – where he himself was born and brought up – narrated by 15-year-old Oliver Tate. In 2010, British actor-turned-director Richard Ayoade adapted the coming-of-age story for the big screen and called on Dunthorne for advice; he gave the author an unusual level of input in the film's production. The festival will screen the film and Dunthorne will answer questions after that. We have the British Council to thank for bringing Dunthorne to Hong Kong.
From Page to Screen: Watching Submarine with Joe Dunthorne, Nov 1, 4pm, British Council
Luke Harding
A British foreign correspondent with The Guardian, Harding has reported from Delhi, Berlin and Moscow, and covered wars in Afghanistan and Iraq. He is the author of a number of hard-hitting non-fiction books and will discuss two of them at the festival. Mafia State (2011) is a firsthand account of what it's like to be harassed by the KGB, harangued by Russian customs officials, and denied entry to Russia. His most recent book, The Snowden Files, was published in February and unravels the mysteries behind Edward Snowden's revelations.
Luke Harding: Russia's Mafia State, Nov 2, 6.30pm, Hong Kong Museum of Medical Sciences
Luke Harding on Edward Snowden: Escape to Hong Kong, Nov 3, 8pm, The Fringe Club
Chang-rae Lee
A Korean-American novelist and professor of creative writing at Princeton University, Lee is the author of five novels: Native Speaker (1995), A Gesture Life (1999), Aloft (2004), The Surrendered (2010) and On Such a Full Sea (2014). The first of his two events will be about this most recent work that stemmed from his research on factory towns just outside Shenzhen and evolved into a dystopian tale of 16-year-old Fan set in a not-too-distant America. In his second event, he will share his thoughts on literature and the creative process in a discussion co-presented with the University of Hong Kong and moderated by Xu Xi, head of City University's MFA creative writing programme.
Chang-rae Lee: On Such a Full Sea, Nov 1, 10am, Kee Club
An Evening with Chang-rae Lee, Nov 1, 6.30pm, City University of Hong Kong
Leta Hong Fincher
The author of Leftover Women: The Resurgence of Gender Inequality in China (2014), an account of the way women are treated on the mainland. The title of the book comes from a state-sponsored media campaign of the same name designed to push educated, professional women into marrying. Hong Fincher is the first American to receive a PhD from the department of sociology at Beijing's Tsinghua University. She also holds a master's degree in East Asian studies from Stanford University and a BA in East Asian languages and civilisations from Harvard University. She now teaches at Hong Kong University of Science and Technology, and will join a panel discussion with Shereen El Feki and Ira Trivedi to discuss the love lives of women in China, the Arab world and India.
Love (And Sex) in the City: Panel Discussion, Nov 1, 5.30pm, Kee Club
Nigel Collett
The author, who studied history at St Peter's College, Oxford and biography at the University of Buckingham, served in the British Army for 20 years, culminating in the command of the 6th Queen Elizabeth's Own Gurkha Rifles. He founded the Hong Kong-based Gurkha International Group, which finds jobs for Nepalese men and women around the world. He has written a number of books on Nepalese and Baluchi, and his most recent work Firelight of a Different Colour: The Life and Times of Leslie Cheung Kwok-wing (2014) is the first English-language biography of the late Hong Kong star. Collett will discuss the book and Cheung's rise to fame, his ambiguous sexuality and his battles with depression that led to his suicide in 2003.
Firelight of a Different Colour: The Leslie Cheung Story with Nigel Collett, Nov 8, 12pm, Kee Club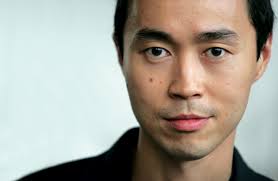 Tash Aw
Born in Taipei to Malaysian parents, Aw went to university in Britain and is the author of three novels: The Harmony Silk Factory (2005), Map of the Invisible World (2009) and Five Star Billionaire (2013). This most recent book as well as The Harmony Silk Factory, which was nominated for the Booker prize in 2005, will be the focus of his first event. The novel follows the lives of several Malaysian migrants as they try to adjust to their new lives in Shanghai. It was long-listed for the 2013 Man Booker Prize. Aw will join a panel of five authors to discuss creative writing – a session that will appeal to writers looking to sharpen their storytelling skills.
Five Star Billionaire: Tash Aw on the New China, Nov 8, 5pm, Kee Club
Creative Writing Panel: Historical Fiction, Nov 9, 2pm, City University of Hong Kong
Janice Y.K. Lee
The Hong Kong-based author made a big impact with her first novel, The Piano Teacher (2009), a love story set in 1950s Hong Kong. It was a New York Times bestseller, a Richard and Judy pick in Britain and has been published in 26 languages. Her second novel, The Expatriates, is scheduled for release in January 2016. Lee will join other novelists – Junot Diaz, Chris Pavone, Lauren Groff and Phillip Kim – for a panel discussion at the University of Hong Kong on the importance of place in her work. How can writing a novel help a writer discover a city and explore its history and culture?
A Sense of Place: Festival Symposium on Urban Literature, Nov 2, 1.30pm, University of Hong Kong
Original Link: SCMP