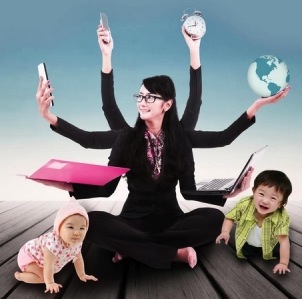 A matter of choice
— February 25, 2014
Achieving a perfect balance of career and family is still out of reach in today's society so women must focus on what they really want, feminists tell Kate Whitehead

There has been a lot of talk about a new brand of feminism recently, much of which was played out in the US.
The conversation moves to Hong Kong next week when Debora Spar, a prominent figure in the debate, arrives to join two International Women's Day events.
Spar is the president of Barnard College in New York. Her invitation to Sheryl Sandberg, the Facebook chief operating officer, to address the college's students in 2011 drew a gutsy commencement speech which called on women to "lean in" and hold on to their ambitions.
It started a spate of public discussions about women's struggle with work-life balance as they sought success. Prominent figures such as former State Department official Anne-Marie Slaughter weighed in on why they just won't be able to have it all – the high-powered job, the perfect family life – unless there are significant changes at work and home.
Spar offered her own take last year in Wonder Women: Sex, Power and the Quest for Perfection, a book she had been working on well before Sandberg's book Lean In, also released in 2013, where the Facebook executive expanded on her message of an empowered female workforce.
Like Sandberg, Spar is a very successful woman. She was one of the first female professors at Harvard Business School and went on to become the chair of her department. In 2008, she became the president of Barnard, arguably the most important all-woman college in the US.
It was in this new, all-female, environment at Barnard that she became aware of the pressures young women face: not only the push to succeed in their career and personal life, but also how they responded to their mother's generation, throngs of women who had tried and failed to "have it all".
Having turned her back on feminism as a young woman – "it was more of a struggle my mother's generation had fought" – Spar began reading up on the subject and started considering how it was depicted in the mainstream media in the 1970s, when she was growing up.
"Feminists were always portrayed as angry women who hated men and were fighting and burning their bras, none of which, of course, was true," she says.
Her take on what feminism set out to do and ended up achieving isn't original, but it does bear hearing again, especially coming from a woman of Spar's stature.
If she is willing to come forward and say that it's not possible to "have it all" then that cuts the rest of us a little slack. Throughout history, women have had certain expectations heaped on them – to get married, to have children and raise them, to keep house.
What feminism did was liberate women from these constraints, opening up new opportunities and careers. But the bad news was that although women were now free to be rocket scientists, they still felt they should marry the perfect person, have perfect children and keep the perfect home.
"We need to recall that feminism was about freeing women, it was about liberating women, and if all we've done is made ourselves miserable, exhausted and guilty all the time, we've lost the plot," says Spar.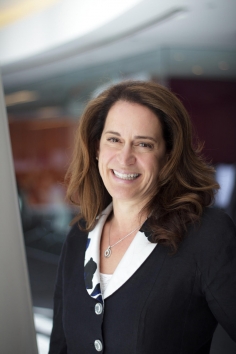 She originally planned to call the book "Confessions of a Reluctant Feminist". Her publisher talked her out of it, but she still maintains it is an accurate title.
"I am a reluctant feminist, not because I don't like feminism or because I'm not a fan of it. I'm a reluctant feminist because I still wish we didn't need it any more. I wish we had passed the stage where we need feminism, but alas we do," says Spar.
One sure sign that we need feminism is what she refers to in her book as the "16 per cent delusion" – referring to the percentage of women in top positions in business.
It's an issue that comes up so regularly, Spar can reel off the statistics by heart: only 21 companies on the Fortune 500 list are run by female chief executives and only 16.6 per cent of those companies' board members are women.
In the US, women account for only 16 per cent of partners in the largest law firms and only 19 per cent of surgeons.
The lack of women at the top can no longer be blamed on there not being enough women in organisations – the pipeline to the top has been plentiful for more than 20 years, she says. The reasons are tokenism and sexism.
"Particularly in the top levels of power, there is an unconscious bias that groups feel they have to have some women, but they close the gates once they have those few tokens inside," says Spar.
When children enter the picture, women still take on the bulk of the childcare and home care, and tend to pull out of the workforce in much higher numbers than men.
"Particularly in the most demanding jobs, the sheer arithmetic of working 50- or 60-hour weeks, and feeling as if they have to put in 20 or 30 hours of childcare and housework, just becomes too much," she says.
On March 3, Spar will give the keynote speech at a lunch event organised by The Women's Foundation, and in the evening she will join the Intelligence2 Asia debate, "The Hand That Rocks the Cradle Cannot Rock the Boardroom".
She is aware that domestic duties are less of a problem in Hong Kong, where affordable help allows both parents to work full time. But one issue that is relevant to a number of women in Hong Kong is that, when a couple works in the same industry at a high level, if one of them needs to pull back it tends to be the woman.
"For some marriages that works just fine and people settle into another pattern, a happy pattern. But for other marriages, it changes the power dynamic because all of a sudden the woman is not contributing financially as she used to and the man is the sole provider. That puts different pressures on him," says Spar.
Her advice to women who are considering leaving the workforce, particularly those in high-powered careers such as banking, consulting, or journalism, is to understand that they are making a significant career sacrifice.
Only 40 per cent of women return to the workforce after children and, in general, those that do, return to slower-paced careers.
For young women who are just starting out in careers, she says it's not about having to sacrifice anything but more about being conscious of what really matters to them. "This is not about giving up, or leaning out, or sacrificing; it's about being more thoughtful and more conscious about what you actually want and what matters to you.
"Figure out what you really want, and go after that. But don't try chasing everything under this misguided illusion that you have to have, or do it, all," Spar says.
In Hong Kong, Kay McArdle, board chair of The Women's Foundation and CEO of PathFinders, echoes that sentiment, advising against striving for the perfect career, marriage, family and home. "If you spread yourself too thinly, you have to deal with the consequences of never being fully committed. And the fact is that men don't seem to grapple with this as much," says McArdle.
So far much of the discussion about rebranding feminism has focused on women such as Spar and Sandberg – white, well-educated women with families. Now it's time to diversify the conversation and hear from women of colour, single women, women who have chosen not to have children, and those who have not had the benefit of college education, says Spar.
Wu Mei-ling, of the Hong Kong Women Workers' Association, says the so-called glass ceiling does not only affect graduates and the middle class – it impacts grass-roots workers, too.
"Job opportunities and courses offered at the government's retraining centres are male dominated. There is little chance for women to upgrade their skills. And the lack of childcare is a problem," says Wu.
A report commissioned by the Women's Foundation in 2012 found 10.1 per cent of Hong Kong households employ a domestic helper. So mothers and extended family still assume most of the childcare duties.
There is an absence of quality, regulated childcare here, says McArdle. She wants the debate to be refocused on the needs of the majority, working women for whom "opting out" is not an option.
"There is a perception that whether you work or not as a mum, it's a choice, and it really isn't. For the majority, work is something you have to do to maintain your economic viability as a household. Enabling them to have better access to childcare is where we need to focus," she says.
Insufficient childcare often means working-class women are forced to take up part-time and casual employment that is not only poorly paid, but not protected by labour laws.
"One man's salary can't often support a whole family, so the woman has to work, and working-class women are getting the minimum wage. The government has admitted that the working poor are increasing: there are more than one million under the poverty line in Hong Kong," says Wu.
International Women's Day Gala Lunch, Renaissance Harbour View Hotel, Wan Chai, Mar 3, noon-2pm (sold out), tel: 2592 8265; Intelligence2 Asia, The Hand That Rocks the Cradle Cannot Rock the Boardroom, Asia Society Hong Kong Centre, Admiralty, Mar 3, 6.30pm, HK$300, HK Ticketing, tel: 3128 8288
Original Link: SCMP