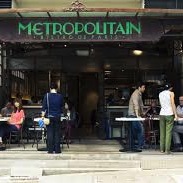 Sizzling Sai Ying Pun
— April 1, 2014
This old Chinese neighborhood in Hong Kong's Western District is changing fast. A new escalator and the promise of an MTR station later this year are ushering in a fresh crop of bars and restaurants worth checking out.

1 Metropolitan Bistro de Paris
The signage mimics the Parisian Metro and snails are on the menu at this very French affair offering home-style cooking with a Provençale touch. Get a table on the terrace to watch the world go by. GF 46 High St.; 852/6271-6102; french-creations.com; dinner for two HK$400.
2 High Street Grill
One of the newest kids on the block, the menu is Australian fusion so expect Asian favorites as well as plenty of pasta and pizza crowd-pleasers. Come on a Sunday for a great brunch in a calming atmosphere. 48-88 High St.; 852/2559-2638; casteloconcepts.com; dinner for two HK$700.
3 One Stop Ristorante & Bar
This is the sister business of One Stop Food Supply, a small store across the road that specializes in sustainable meats and gourmet ingredients. The enterprising owner of the provisions shop has taken advantage of the supply of fresh produce to open this very affordable restaurant. The décor is simple with bold art works and tables out front for dining alfresco. 52 High St.; 852/2858-1018; dinner for two HK$300.
4 Fuku Robatayaki & Kaki
Although this Japanese joint isn't much to look at, the vibe is warm and the food is consistently great. As you'd expect, robatayaki features on the vast menu as well sushi, sashimi, noodles and rice. Its great food and reasonable prices draw a crowd, so make a reservation to ensure a table. 69 High St.; 852/2548- 9961; dinner for two HK$400
5 Grassroots Pantry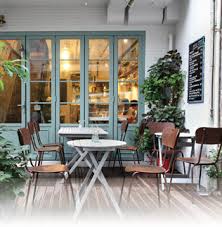 Hong Kong doesn't have many Western vegetarian restaurants, so this homey spot with a staff dedicated to wholesome food and green living was an instant hit. The ingredients are mostly organic and locally sourced and the interior has a vintage vibe. Cooking classes are also offered. 12 Fuk Sau Ln.; 852/2873-3353; grassrootspantry.com; dinner for two HK$600.
6 Corner Café
This pint-sized café with tempting treats is ideal for a quick lunch or coffee. The cakes and savory treats are all homemade—the quiche is especially good. Coffee is imported from Italy and Australia. 56 Centre St.; 852/3480-8436; dinner for two HK$200.
7 Pata Negra House
This Spanish deli specializing in the nation's much-loved Iberian ham is a meat-lover's paradise. For the less carnivorously inclined, there are plenty of cheeses, olives and wine— everything you need to put together a great picnic. Shop E, Tung Cheung Bldg., 1 Second St.; 852/2527-5181.
8 TacoChaca
Most agree that the best tacos in town are served at this Southern Californian-style taqueria. The menu is big on flavor with Mexican favorites such as burritos, quesadillas and enchiladas, along with a bevy of spicy sauces. There are only a few tables within, so if its busy you may get stuck outside, but at these prices you can't complain. Shop F, Tung Cheung Bldg, 1 Second St.; 852/2559-9519; tacochaca.com; dinner for two HK$200
[PDF url=http://www.hongkongkate.com/wp-content/uploads/2014/11/156-T-L-Sai-Ying-Pun.pdf]