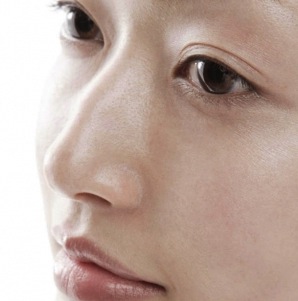 What do doctors think of the latest anti-ageing products?
— March 16, 2015
Kate Whitehead talks to three specialists

There's a lot more to anti-ageing than Botox and fillers. Although those quick-fix wrinkle reducers have come to define anti-ageing medicine, health care professionals who specialise in this fast-growing area of medicine are quick to stress that the field isn't just about looking good, but also being healthy and feeling good.
The American Academy of Anti-Ageing Medicine (A4M) is at the cutting edge of this field of medicine. Established in 1993 by a small group of doctors, the non-profit organisation now has 26,000 members around the world – including a handful in Hong Kong who regularly attend its annual conference.
Members get to hear about – and try – the latest supplements, treatments and procedures. Some they pass over, and some they not only introduce to their own clinics, but also incorporate into their lives and those of their families.
Surely if something is good enough to win a doctor's approval, it's got to be pretty good, right? Here are the some of the top picks of three of Hong Kong's leading anti-ageing specialists.
Dr Lauren Bramley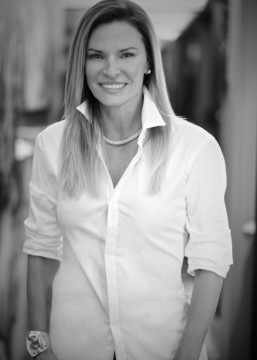 Bramley, of Dr Lauren Bramley and Partners, is a general practitioner who has practised in Hong Kong for more than 12 years.
Besides a Fellowship of Anti-Ageing in Europe with Dr Thierry Hertoghe, certification with the World Society of Anti-ageing Medicine and board certification with A4M, she regularly attends anti-ageing conferences round the world, so she knows what's new.
Her favourite new supplements, astaxanthin and benaGene, she says, are the most affordable and easy to take.
Astaxanthin is a naturally occuring carotenoid and antioxidant; and supplements will set you back about HK$250 a day. Hailed as a "supernutrient", it reportedly protects the skin from the sun and reduces the signs of ageing.
Bramley, who has been taking it for more than a year, says it reduces dark circles under the eyes and produces a more even skin tone. But its benefits are said to be more than skin deep.
"Astaxanthin is what makes salmon, prawns and flamingoes pink. It is a huge antioxidant and can help prevent dementia, Alzheimer's and pre-diabetes. And I've just read that it can reverse ulcers. It's a real healer," she says.
BenaGene, the brand name for oxaloacetate, is an antioxidant that works by helping to stabilise glucose levels. Bramley says it reduces cravings, including that for alcohol (which she says are often just a sugar craving), as well as the risk of diabetes and cancer.
"Half of what I do is treat pre-diabetes, which is missed by a lot of current testing. Patients will find it difficult to maintain weight, they will feel tired and there is a higher risk of cancer, osteoporosis and memory impairment," she says.
Bramley is also excited about a new non-invasive treatment called Ultherapy, an ultrasound procedure that is said to reduce wrinkles and lift sagging skin. She tried it in the US and, as soon as she saw the results, ordered a machine for her clinic in Central.
"I'm sceptical like every consumer," she says. "They said you'd notice the results in four weeks. I noticed it in one week."
Ultherapy works by depositing focused ultrasound energy below the skin that stimulates the growth of new collagen, helping to strengthen skin from within. A 20-minute session on an area costs HK$7,800, and a one-hour full-face session costs as much as HK$40,000.
Bramley says only one treatment is needed and she's seen results in both men and women. "It's especially good at targeting areas that we couldn't target with Botox, like the neck and double chin," she says.
The next exciting thing will be how to regenerate the cells we've lost
 Dr Stephen Chan
Chan, of Life Clinic, says everyone ages differently and anti-ageing treatments should be personalised. The first signs of ageing come in your 40s and 50s, when people start noticing that they can't sleep as well, and experience mood swings, hair loss and weight gain.
Chan likes to carry out a series of functional tests on a patient before devising a programme based on diet and lifestyle, and sometimes involving detoxification and supplements. The tests measure level of sex hormones, thyroid, growth hormone, sleep hormone and stress hormone – and how they interact. The tests cost about HK$5,000.
From our 30s and 40s, our hormone levels begin to drop. This is obvious for women as they approach menopause, but also for men as testosterone levels drop.
"Declining hormones are a big reason why we age. I've had my hormone levels tested and know they are not as high as when I was younger, so I use a little bio-identical testosterone cream to boost my natural levels," says Chan, 47.
Another cause of ageing is free radicals – molecules with an unpaired electron that can trigger chain reactions leading to cell damage.
"The biggest cause of free radicals is poor dietary choices, pollutants and heavy metals. I've measured mine, so I know I've got a bit too much mercury and lead, so every now and then I do a good detox and chelation," says Chan.
Chelation therapy involves a series of intravenous chemical infusions that binds to heavy metals and eliminates them from the body. A urine test can measure the amount of heavy metals in your body.
"The next exciting thing will be how to regenerate the cells we've lost. The richest source of stem cells is our fat cells. That's exciting because there are a lot of people who are overweight and the fat cells are accessible. Fifteen minutes of mini-lipo and the cells can be injected into the knees or the skin," says Chan.
Dr Steven Leung
The anti-ageing treatment that Leung, of HK Medspa, is most excited about is gene testing. He hasn't tried it yet as the cost is still prohibitively high, but he hopes to try it soon with a view to bringing it to his clinic.
Gene testing has been available on a commercial basis for about three years and, in that time, the cost has dropped from about US$100,000 to US$10,000.
"They take a swab of your saliva and send it to the laboratory, where they grow your cells and the DNA strands, and put it through an analyser that spurts out your own genome, including whatever SNPs you have," says Leung.
An SNP – single-nucleotide polymorphism – is a variation at a single position in a DNA sequence among individuals.
Knowing your genetic make-up will allow you to know which drugs will work for you and at what dosage, he says.
For now, at his clinic in Central, Leung tests most of his patients' thyroid glands, which make hormones that control the body's metabolic activities. Thyroid disorders occur more commonly with increasing age.
Aged 28, however, Leung had developed thyroid nodules and was put on thyroxin. Although he still felt the pain of the nodules and was often tired, blood tests showed his thyroid levels were within the normal range, so his doctors felt no further treatment was needed.
Then he went to his first anti-ageing conference and discovered Whole Thyroid, a pig thyroid extract that is taken as a daily supplement, and his health improved. That was 18 years ago, and he hasn't looked back.
Original Link: SCMP