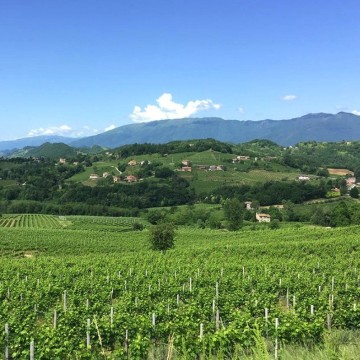 Prosecco's plan to be an everyday, every-occasion drink
— July 8, 2015
Prosecco's popularity is on the rise thanks to its easy-to-drink style: fruit-forward with a gentle fizz and kiss of sweetness. But how much do you know about Prosecco's origins?

Prosecco – once known as the poor man's Champagne – is undergoing a renaissance. In Britain it now rivals white wine as an everyday tipple of choice.
But while sales of the sparkling wine are soaring, producers that make the best prosecco are fighting to be recognized.
An hour north of Venice, between the towns of Conegliano and Valdobbiadene, the steep hillsides are embroidered with an intricate tapestry of vineyards. Prosecco was first produced here and this is where the finest examples of the wine are produced today.
This is where DOCG (demoninazione di origine garantita) prosecco is made – it's 30 percent more expensive than DOC (demoninazione di origine controlleta) prosecco and has a finer fizz and more concentration and elegance.
But there's a problem.
"The majority of people don't know to look for DOC or DOCG on the label. We still have some way to go to educate consumers about what is the finest prosecco," says winemaker Francesco Drusian.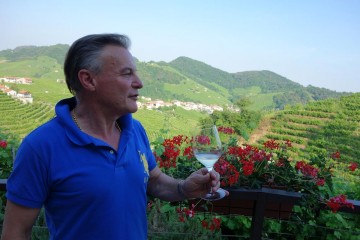 The Drusian family owns 80 hectares of vineyards in the heart of Valdobbiadene and has been producing wine for three generations.
It was in the late 20th century that the drink became popular and big producers expanded their production. The result was a loss in quality and a sullied reputation that producers have been struggling to claw back ever since.
One solution came in 2009 when new regulations were introduced. Conegliano Valdobbiadene was upgraded from DOC to DOCG and a new DOC was forged, drawing a line around the areas that shared some of the qualities and production standards of the original Conegliano Valdobbiadene prosecco.
But has it been enough?
The Serena family has been producing wine since 1881. Of the 7.8 million bottles of prosecco DOC they produced last year, 35 percent were consumed in Italy while 65 percent were exported.
Compare that to the 1.8 million bottles of Prosecco DOCG they produced – just 6 percent were exported and 94 percent were enjoyed in Italy.
The push now is to get more non-Italians enjoying the best stuff.
"Prosecco matches very well with Asian food, especially the extra dry that goes well with spicy food," says Innocente Nardi who runs the La Farra winery with his brother Guido and sister Adamaria and is the current president of the Conegliano Valdobbiadene Prosecco Protection Consortium.
"We find Asian customers think of prosecco as something just for special occasions, but it's something to be enjoyed for every meal."
That's a habit that has slowly been adopted by consumers in Germany, prosecco's most developed market. Italy has been exporting prosecco to Germany for almost 50 years and while it was initially reserved for special occasions – like Champagne – now it is consumed with meals. It's a message that winemakers are keen to spread.
"Prosecco can be enjoyed at any time – as an aperitif, with lunch and dinner and after the meal, too," says Adamaria Nardi.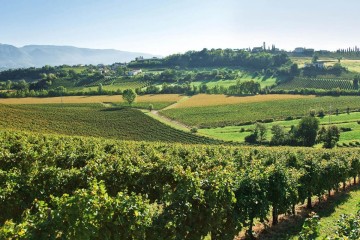 Original Link: Le Pan