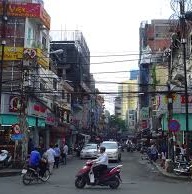 Doing business in Vietnam
— February 1, 2015
Speak to most business executives about operating in a developing country and political stability, banking, transport, telecommunications and infrastructure issues are usually top of the list. But Vietnam is different – here people talk about the need to understand the psyche of the Vietnamese.

That's not to suggest that there aren't other concerns. Certainly there are – and corruption is on that list – but the key to succeeding in Vietnam is to work out how the Vietnamese tick, show them respect and make sure you have a few trusted locals on your senior management team. Patience is key, too. But for those who are prepared to be smart and work at it, there are rewards. The total registered foreign direct investment in 2013 was US$21.6 billion, a significant increase on US$13.1 billion the year before.
Kenneth Atkinson, Executive Chairman of Grant Thornton (Vietnam) Ltd, has been based in Vietnam for 20 years and made his first visit a few years earlier, in 1989, when he came out to help secure an investment license for a hotel development.
"They eventually started building the hotel 17 years later and that's when the license got revoked. The hotel never got built. That's the way it goes very often, particularly with real estate
it can take forever to get your licenses and your land," says Atkinson, whose company was the first overseas firm of its kind in Vietnam, helping clients structure investments, find local partners, get licenses and do feasibility studies as well as a full tax, accounting and auditing service.
The difficulty of getting access to senior government officials makes real estate an especially challenging industry, but other sectors such as manufacturing, telecommunications and publishing, which don't rely on government approval, are more straightforward, he says.
At first glance, the buzzing metropolis of Ho Chi Minh City in
the south of the country looks like an ideal base to establish a business. You arrive at a modern international airport, take a cab down a wide highway to the throbbing downtown area where there are plenty of shops, the traffic is frenetic and you can check into a nice hotel.
"You can get lulled into this false sense of comfort, particularly if you're coming from Hong Kong or Singapore – it's not that different, just a little less developed. But when you scratch the surface it's very different. The Vietnamese are quite complex,"
says Atkinson, who attends the Vietnam Business Forum twice a year, previously in his capacity as Treasurer of the British Business Group and now as Chairman of the Working Group for Hospitality and Tourism.
Anyone who has visited the country will know that the Vietnamese are friendly with a warm and engaging smile. Atkinson says they are open and like to have fun, but warns that it can be easy to upset them unintentionally and once the relationship is damaged it can be hard to rebuild trust.
"You might say something wrong, get irritated, raise your voice or show distrust by asking for a certain document. It's difficult to get an understanding of the culture, a lot of which is driven by the events that are recent in many people's lives," says Atkinson, referring to the Vietnam War.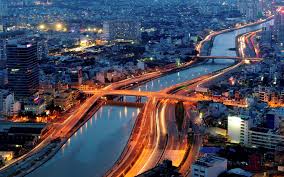 Not only getting on with the Vietnamese, but building solid relationships with them, is critical not least of all because there are foreign ownership restrictions on businesses in certain industries, particularly those which are deemed sensitive to the state. However, since gaining full membership of the World Trade Organisation in 2007, laws have been passed opening up foreign investment in some markets that were previously restricted – some went into immediate effect while others will be phased in by next year.
The restaurant industry is one that will see a loosening of restrictions soon. As of January last year foreigners will not need a local partner to open an eatery. Craig Jackson, General Director (Vietnam) of the restaurant group Alfresco, was one of the first foreign investors in this sector. Having helped establish a successful restaurant chain in Hong Kong, he and his partner went to Vietnam 20 years ago. Their first big hurdle was to find a local partner – and they got lucky.
"We started in Hanoi because we had someone we knew up there. That's the $64 million question to doing business in Vietnam – you need to have a good partner, someone you can trust," says Jackson, who is based in Ho Chi Minh City with his Australian wife and two children.
Almost two decades on, the business has swelled to 50 restaurants and they are still with the same Vietnamese colleague, a government official who is largely a sleeping partner, but handles most of the legal issues surrounding the business. And the 28 local staff with whom he began at the first restaurant in Hanoi are still with him, the waitresses having moved on to become restaurant managers. That staff loyalty has been hard won, but Jackson realised early on that working side by side with his staff was essential.
"Where most people fail is they don't get in beside their team. They put themselves as a tier above and the Vietnamese don't respond well to that style of management, they need to know that you are part of their life and you understand and care about them. A lot of people don't have that empathy and run their corporations or small businesses in an efficient but slightly impersonal way. Impersonal doesn't work here," says Jackson.
And having trusted local staff at key management level is another must-do for success, critically because they can help to minimise the corruption that is endemic across the country.
In the restaurant industry it's fairly low level. Jackson says it's usually small amounts with everyone along the line wanting a cut. Typically, a new supplier will offer a kickback to Jackson's senior Vietnamese staffer. Jackson tells his colleague to accept the money, which is then put into a communal fund for staff parties and birthdays.
"They are OK with that because it's not just coming back to me and I'm getting richer and richer. It's that communist thinking – they always say, 'we are all staff but I'm just in a different position'," says Jackson.
The petty, small-scale corruption is usually a case of local government officials supplementing their meagre salaries, says Atkinson. But there is also more extreme corruption, particularly when it comes to large-scale government projects where land is involved. He says this is especially challenging to deal with when he's working with clients from the US and Canada where there are strong anti-corruption policies in place.
"We refuse to pay anything to the government. At Lunar New Year when it's customary to send gifts, we'll send gifts, but nothing extravagant. We often use local consultants to help facilitate the transactions and find out what is really going on because as a foreigner you can't know. Having reliable people who can ferret out information – knock on the back door when we are knocking on the front door – is very helpful," says Atkinson, who is committed to the country and plans to retire in Ho Chi Minh City with his Vietnamese wife.
Jackson says it's an open secret that government officials cream off 10% from the many large World Bank-funded building projects. "They are getting rich off infrastructure because the only way they can steal that money is to bill for it," he says.
Jeffrey Revels, Country Manager Cambodia & Vietnam for TMS Group, a garment manufacturer, says he's come across corruption both subtle and overt.
"No-one wants to talk about it, but it's a fact of life. Asking for unpublished services is a nice way of saying it," he notes, adding that corruption is worse in more remote areas. He relies on a senior Vietnamese colleague on his management team to deal with such issues.
Clothing was Vietnam's largest export until Samsung opened a new US$3.2 billion factory complex in Thai Nguyen in the north earlier last year. Other electronics firms that have made significant investments in the country are Intel – which set up in Ho Chi Minh City in 2010 – LG Electronics and Nokia. Vietnam's competitive labour costs combined with smart workers are the main attractions.
"The Vietnamese are very trainable, they are very good at handicrafts or anything that needs precision kind of work," says Atkinson.
Garments may have slipped to the number two spot in terms of exports, but it is still vast – and growing.
"Vietnam makes for all the large US retailers such as Walmart, Adidas and Nike – 60% of all fashion and footwear sold in the US is manufactured in Vietnam," says Revels.
At present Revels relies largely on factories in the south – outside Ho Chi Minh City – because there is more skilled labour here, but says that more clothing factories are being developed in the north, where labour is 30% cheaper, and he plans to switch some production to these as they open up. Culturally there is a big difference between the Vietnamese in the north and those in the south. Those in the south are more westernised and commercially minded, says Revels.
Jackson puts it this way: he sees the northerners as more European: a little standoffish in the beginning, but once you get to know them, extremely loyal.
"In the south they are more Australian or American – bubbly, happy, best friends straight away, but not necessarily committed to that friendship," says Jackson.
Tax incentives at garment factories are also expected to come into effect early this year, making Vietnamese factories even more attractive.
"In 2015 we're expecting there may be tax exemptions if you use fabric made at a Vietnamese mill – this may qualify for reduced or even zero tax. We are also seeing more joint venture mills with Chinese/Vietnamese partners," says Revels.
This news may come as a surprise to some for whom the factory riots of May 2014 are still fresh in their minds. The unexpected violence came as a real shock, not least of all because Vietnam is seen as a stable, low-risk manufacturing environment. But the government was quick to put a lid on the trouble, send offenders to prison and do their best to reassure investors. The message seems to have got through – most foreign firms are staying put.
"The riots were a one-off. They had a short-term impact on visitor arrivals, some Taiwanese companies have left and may never come back, but it's not had a lot of impact on overseas companies. I don't think the Chinese have lost confidence in the place," says Atkinson.
With the impending tax incentives in the garment industry, Revels says he expects to see more Europeans enter the market.
"It's a good time to get into the garment industry, it's a good market," he says.
Another big industry that is just waiting to take off is mining. There are already local mining operations, largely coal, gold, aluminium and bauxite, but they are not especially efficient or safely run.
But beyond that are a sizeable number of foreign mining firms
that have done their prospecting, found nickel, gold and tin in the bush and oil offshore and are just waiting for the green light to start digging. Many have been waiting for years – with men on the ground.
"Mining has been on the agenda of every Vietnam Business Forum meeting I've been to – and I've been going twice a year for 10 years," says Atkinson.
He says the Vietnamese are dragging their heels because they see the land as belonging to the people and are reluctant to give big concessions to foreigners. Jackson is a little more cynical, suggesting that the government wants to take advantage of aid money to build infrastructure – and cream off a 10% cut – before digging up the country's wealth of minerals.
"They are waiting for land, roads and bridges. They are sucking it up – 'Ok, give us the free money – World Bank and Asia Bank Development money – and we'll get all this done and take it out the ground later.' In 20 years' time this place will be rocking because that's when all the mining money will come in," says Jackson.
Atkinson believes mining, when it finally takes off, will drive huge growth, but it won't blow the top off the.country.
"Vietnam doesn't work like that. Everything tends to be gradual, done at the government's pace," he says
Business tips and etiquette
The Vietnamese are a warm and friendly people, but don't assume that because someone is smiling and nodding that they agree with you – or even understand what you are saying.
That smile and nod are often just an acknowledgement that you have been heard, not necessarily that a deal has been struck. And speak slowly and clearly because although many Vietnamese learn their English at school, they might not have had a lot of interaction with foreigners. If using an interpreter, it is considered polite to look at and address your questions to the person you are dealing with, not the translator.
As in much of Asia, business cards are the order of the day and should be handed out – using both hands – at every business meeting. Don't shove the card in your pocket, take a moment to study it – or at least appear to – as a show of respect.
When you meet a business partner, it is common to shake hands – assuming you are of the same sex. If a woman doesn't offer her hand, then a polite bow of the head is an appropriate acknowledgment. And don't be surprised if a local uses a two- handed handshake – the left hand on top of the right wrist – they are a warm and welcoming people and this is just a sign of that. But beyond the politeness and the smiles, remember that the Vietnamese are complex and in many ways shaped
by their long history of oppression. As Jackson explains it: "They've had a hard time for a thousand years – the Chinese were on top of them, then the French and then the Americans kicked the shit out of them. If someone is holding you down, you learn to squirm out. They are a people who don't like win- win – it's you lose, I win. And that's part of a business mindset that if you are a foreigner coming in, you've got to get through your head," says Jackson.