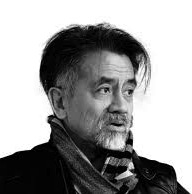 Driven by quality
— August 1, 2015
As chief exterior designer at Porsche, Hong Kong-born Pinky Lai Ping won plaudits for reworking the 911. After leaving the German firm, he's setting course for China with a high- performance plug-in car on the cards.
Pinky Lai Ping is one of those fortunate individuals who seem to have stumbled into their success quite by chance.
At least, that's what the Hong Kong- born designer will have you believe. In the 1970s, he was living on Lamma Island and working for a Danish interior design shop when he fell in with a group of architecture graduates from The University of Hong Kong. Itching to see something of the world, a small group of them went to Europe and met up in Italy.
In Rome, Lai decided to study architecture, but accidentally ended up taking an industrial design course because the Italian word for designer sounded like "architect".
"I was quite naïve and ignorant, not really worrying I would need to learn the language before going to architecture – or design – lessons," Lai says.
His Italian girlfriend helped him find a course at Rome's Istituto Superiore per le Industrie Artistiche, a government-run experimental industrial design college. He graduated from the four-year degree in 1978 and decided to move to Germany. He'd been spending working- summer holidays there – "I like the mentality, the work ethic," he says – so he sent his résumé to all the big industrial corporations such as Braun and Siemens.
GLOBAL ATMOSPHERE
Ford was the only one that replied, and although they didn't give him a job, they offered him a scholarship at the Royal College of Art in London, specializing in transportation design. That two-year postgraduate degree led to four and a half years at Ford in Germany, followed by a call from BMW. Although he was one of only a few Chinese car designers in Europe in the 1980s (there were far more Japanese), he says he wasn't especially conscious of being Asian.
"At Ford, we were 10 different nationalities – Polish, American, English, Japanese – it was a global atmosphere. There are more Chinese designers coming in [now], but not as many as there were Japanese designers in the 1980s," he says.
He would have happily stayed on at BMW, but his boss, who was poached by Porsche, asked him to join him. Lai jumped at the chance. "The dream was just too big for me as a young designer at that time. BMW was like, wow, the peak of the pyramid, very respectable. I didn't even dream of going to Porsche," Lai says Lai began at Porsche in 1989 and remained with the company until last year. As chief exterior designer at Porsche, he will be best remembered for reworking the 911. It was the first radical departure from Ferdinand Porsche's original 1963 design and it earned Lai international recognition. His design of the
911 Turbo and Carrera models won him a host of awards, and in 2002 he picked up the prestigious German Design Award for the 911 Turbo. Lai is the first to acknowledge he doesn't fit the usual car-designer mould. Unlike most in his field, he doesn't live, breathe and sleep cars – although he enjoys driving a Porsche.
THE PLACE TO BE
"In my private time, I stay away from motors and try to be more physical. I took up marathon running when I was with Porsche to balance the stress during the week," says the 64-year-old Lai.
He says he was sorry to leave Porsche, but feels it was a good move. "I was happy I left at the right time, just before Volkswagen marched in, taking over the whole Porsche culture. And sad realising I was one of the last of the Porsche culture dynasty who really cared about the quality of the product rather than the commercial aspect of it," he says.
Since leaving Porsche last year, Lai has travelled regularly between Hong Kong and Germany, and worked as a design consultant on a wide range of projects from cars to conceptual architecture.
The one that gets him most excited is a project to build his own car. It's still hush-hush and he can't say much about it except that he's working with European engineering associates to create something for the China market. It will be a couple of years before a running prototype is available and he hinted that it would be a high- performance electric vehicle and very innovative.
Lai firmly believes that China is the place to be for young designers because it is a young country in terms of design and there are plenty of opportunities to make a mark. "The opportunities [in China] are enormous – how you teach the population about design and how to evaluate it, let alone making products for the population. Everything is there to grab," says Lai.
[PDF url=http://www.hongkongkate.com/wp-content/uploads/2015/08/P54-57_FEATURE_Portfolio_Pinky_ThePeakAug2015.pdf]