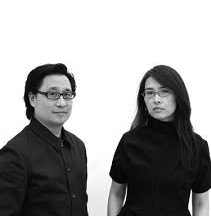 Design duo
— August 1, 2015
Coming from two different countries, trained in the US and practising in China with global clients, Lyndon Neri and Rossana Hu show that design has no borders.
Born and raised in the Philippines, Lyndon Neri was sent to the US for his studies. His father wanted him to become an engineer, but Neri loved painting and dreamed of becoming an artist. He enrolled as an art major at the University of California, Berkeley, but when his father announced he was immigrating to the US, Neri knew it would be impossible to keep up the secret.
"I had to quickly change my major to please my father. Architecture was the closest to art and painting for me and also a field that was acceptable to my father," Neri says.
It was a decision that would alter the course of not just his professional life, but his personal life, too. It was while studying architecture that he met the woman who would become his romantic as well as business partner. Rossana Hu was born in Taiwan and moved to the US when she was young. She chose architecture as her major because it encompassed so many subjects that she enjoyed.
"I love all aspects of architecture and design, and with each new project it's like solving a new puzzle or going on a new journey," Hu says.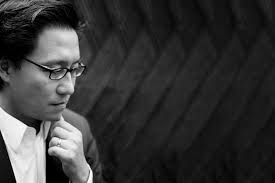 AT HOME IN SHANGHAI
After completing a masters of architecture at Harvard University, Neri worked as director of projects in Asia for Michael Graves and Associates. His work took him regularly to Asia, and after an extended stay in Shanghai for a big project, he and Hu decided to commit to the city. "We realised how much we would be able to contribute and be part of an exciting era for Chinese architecture," Neri says.
In 2004, they founded their architectural practice in Shanghai. Neri&Hu Design and Research Office provides architectural, interior, master planning, and graphic and product design services. The pair works well as a team – while Neri focuses on form, Hu plays the role of critic and manager.
"Our personalities are quite different and we usually consider different issues on a project. This ensures that we're not myopic and can cover more bases than one person would be able to," Neri says.
In the past decade, Neri and Hu have been behind a number of high-profile hospitality designs in Shanghai and Beijing. Ahead of the 2008 Olympic Games, Swire Properties opened the Opposite House Hotel in Beijing and Neri and Hu's work there helped them carve out a very good name for themselves.
The relationship with Swire Properties has endured, and also led to their involvement in EAST Hong Kong. When the Waterhouse on the Bund opened in 2010, ahead of the 2010 World Expo, they were commissioned to transform the nondescript riverside building into a daring interpretation of modern Shanghai.
Outside of China, their projects include Caylabne Bay Resort in the Philippines and Bow Street Hotel in London, where they also have an office.
IMPRINT OF HERITAGE
Neri also founded Design Republic, a design retail concept that introduces Chinese consumers to avant-garde furniture and products created by the world's best design talents. Design Republic has several flagship stores in Shanghai, including the gallery-retail- event spaces Design Republic Commune in Jingan – housed in a colonial era red-brick former police HQ – and Design Republic Design Collective in Qingpu, in a stand-out building covered with an opaque graphic wrapper made with carbon-fibre panel.
As well as working on industrial design projects for European brands such as Moooi, Parachilna, Classicon and BD Barcelona Design, the design duo have also created their own Neri&Hu product line.
"It's a reinterpretation of beauty by revealing the raw material where clad is traditional, or exposing the frame of an object which is normally hidden. It's an imprint of heritage, a modern interpretation," Neri says.
The couple (they have three kids) have won a slew of international and domestic awards. In 2013, they were inducted into the US Interior Design Hall of Fame. The following year, they picked up the Wallpaper* Designer of the Year award.
While Neri's work is global, and his outlook and creative aesthetics are international, it is in China where he has done his best work and made the biggest impact. "[Design in China] is a hybrid of many things: past and present, low culture and high culture, diversity and isolation, global and local. And it's full of energy because it's just starting," Neri says.
[PDF url=http://www.hongkongkate.com/wp-content/uploads/2015/08/P58-61_FEATURE_Portfolio_DesignDuo_ThePeakAug20151.pdf]