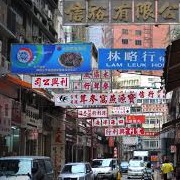 Hong Kong Retailers Feel Rent Squeeze
— September 9, 2015
Executives of luxury companies ranging from LVMH Moet Hennessy Louis Vuitton to Tod's Group all have addressed the rent situation in Hong Kong.

HONG KONG — Retailers here have taken a series of hits over the last few years and the pain doesn't look like it will go away soon. The crux of the issue lies with the fact that Hong Kong retailers depend on mainland Chinese shoppers for sales — and that delicate balance has been disrupted.
Even before the recent stock market trauma, President Xi Jinping's ongoing anticorruption drive put a damper on luxury spending. Then came the pro-de- mocracy protests here last year that hit mainland tour groups and saw stores close temporarily. And this year's economic challenges have put a big dent in profits. Beginning June 1, China slashed tariffs on imported products such as cosmetics and face creams, making shopping trips to Hong Kong for these products less attractive.
As a result of these factors, brands are feeling a squeeze from declining sales and ever-higher retail rents. Executives of lux- ury companies ranging from LVMH Moët Hennessy Louis Vuitton to Tod's Group all have addressed the rent situation in Hong Kong, saying they are seeking to renegoti- ate them to bring them more in line with the business environment.
Tod's Group chief financial officer Emilio Macellari has been among the most vocal in calling for lower rents. Earlier last month he said that, while in some mainland locations rents have been renegotiated, in Hong Kong the situation was "incredible." He said that "basically four companies…control this market" and that the only positive result Tod's obtained were in two malls "where we obtained that the rent not be increased upon renewal of the contracts."
"There are important headwinds affecting Hong Kong,'' said Luca Solca, managing director of equities and head of luxury goods at Exane BNP Paribas.
As the Chinese travel further afield and shun excessive splurging in the wake of the crackdown on corruption, Hong Kong is losing its luster as their prime shop- ping destination. "And then Hong Kong residents not welcoming mainland Chinese tourists trumps all of the above and is a major negative,'' he added, referring to clashes between local residents and main- land tourists.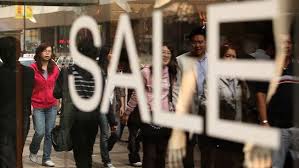 "Definitely the glory days are over,'' said CLSA consumer analyst Aaron Fischer. As Chinese tourists look elsewhere, profit- ability in Hong Kong at the luxury end is beginning to fade.
According to Fischer, luxury retailers are seeking reductions of up to 40 percent. He expects they may be able to negotiate something closer to 20 percent. "So many brands are considering their foothold in Hong Kong,'' he noted. "With sales down significantly, the first thing they do is try to get a rent reduction — or exit the market.''
However, he does not expect a mass exodus. "I'd say it's more a scaling-down of stores here and there and no new openings.''
Tom Gaffney, head of retail at prop- erty consultancy Jones Lang LaSalle, said the decline in retail sales was being most keenly felt in the primary shopping districts of Central and Causeway Bay with luxury, watch and jewelry tenants most affected.
"We are seeing rents fall 20 percent on some street-front rentals, especially on prime spots such as Russell Street. More brands are asking for rent reductions, but the reality is that the market has moved up since the lease was signed, say, two years before so the reduction might not be that great," said Gaffney.
Interestingly, he said rents in shopping malls were bucking the trend and were expected to grow 3 percent given the demand for retail to be in malls. Rent in shopping centers in districts such as Tsim Sha Tsui and Mongkok were holding up especially well. And while the luxury, watch and jewelry sector was feeling the pinch, other brands were seeing an opportunity.
"Clothing brands and fashion stores are seeing opportunities to pick up shops at good rents in places they wouldn't have been able to get into before. This fallout in watches and jewelry is quite healthy and will create a more sustainable market," he said.
Aude Bousser, founder of Luxury Brand Building Asia, who worked for leading luxury brands in Paris and Hong Kong for 20 years before setting up her own consul- tancy in 2011, echoed that sentiment. She expects luxury brands to continue to have a strong presence in Hong Kong and China but to achieve it with fewer stores.
"For the last five years the retail market in Hong Kong is 80 percent top-tier luxury brands. If you want Chanel, Cartier, Gucci, you know where to find it — you don't need 20 stores in one city. It's good to have a correction; it gives a chance for smaller, premium brands, something between Giordano and Gucci," said Bousser.
Still, retailers are definitely feeling the pain. Retail sales fell in four of the first five months of the year through to May and June figures are also expected to be down. The total value of retail sales decreased by 1.6 percent in the first half of 2015, com- pared with the same period last year. Sales of jewelry, watches and valuable gifts have seen the biggest fall, down by 10.4 percent in June compared to a year earlier.
For years the steady stream of shop- pers from across the border pushed up retailers' profits and meant they could justify often astronomical rents in the key shopping areas of Causeway Bay and Central. With the slump in sales, retailers — especially those in the hard-hit luxury and watch and jewelry sector — are asking for rent reductions.
Chow Tai Fook Enterprises Ltd. recently secured a significant rent reduction for its 1,400-square-foot store in the Mongkok shopping district and it plans to secure further reductions and even take more dramatic steps.
"It is our plan to discontinue four stores when the tenancy agreements expire in the current financial year. There is room for rental reduction and we expect the new rent to come down 20 to 30 per cent for stores when the leases come up for renewal," said a Chow Tai Fook spokesperson.
Other big brands are also planning store closures where rent reductions aren't possible. Swiss watchmaker Tag Heuer said last month that it would close its Russell Street store in Causeway Bay because lower revenue alongside the continued high rent put a big dent in profits.
"Tag Heuer was a very symbolic closure. It was on Russell Street, the most expen- sive retail. The price was just prohibitive.
I think they made the right choice and more brands will follow. When business was good for the big brands the rent was maximum 20 percent of sales, now it's 40, 50 percent — it's impossible," said Bousser.
While Hong Kong retailers have taken a big hit, there are those who are optimistic that the good times will return. Chow Tai Fook is looking forward to the traditional peak shopping seasons in the second half of the financial year to boost sales.
"It is anticipated that the consumer sentiment for luxury goods in Hong Kong in the next few months will be similar to that in the past few months. But it will improve gradually towards the end of 2015 as Christmas approaches, followed by Chi- nese New Year and Valentine's Day," said the Chow Tai Fook spokesperson.
And despite the correction in Hong Kong's retail market, Bousser believes that the city — and the rest of the world, for that matter — will never be short of main- land shoppers.
"Think of all the millions of mainland Chinese who visit Hong Kong, France, and other cities and then consider that only 4 percent of Chinese have a passport now. There will be a lot more who will get passports in the future, more shoppers," said Bousser.