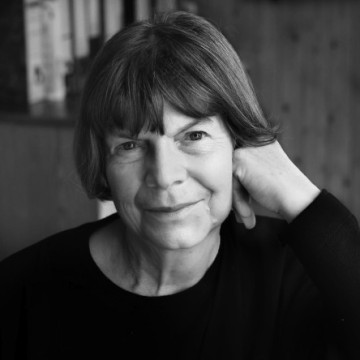 The five must-see authors
— October 15, 2015
Novelist Margaret Drabble the biggest draw of two-week festival that starts on October 26; Chinese American chef Ken Hom and philosopher A.C. Grayling among the authors you shouldn't miss

Margaret Drabble is the big name in the line-up for the Hong Kong Literary Festival that runs from October 26 to November 8. The English novelist will be among 36 authors, poets, historians, scholars and journalists at the nine-day literary carnival that will also welcome the philosopher A.C Grayling and celebrity chef Ken Hom.
The festival has seen a high turnover in managers – five in five years – but new programmer manager Phillipa Milne, who replaced outgoing Jessie Cammack in the summer, says she's in it for the long haul. "We are pushing to make the festival more accessible and have more than 20 events priced at US$150 or less, as well as some free events and discounts for students," says Milne.
All tickets can be booked online at www.hkilf.eventbrite.hk aside from the two hot events with limited seating: the dinner with Drabble and Ken Hom in the kitchen. For these, interested parties should email vanessa.wong@festival.org.hk. For the full programme, visit www.festival.org.hk.
Here are the five events we think you shouldn't miss:
Margaret Drabble
Drabble is a novelist, biographer and critic. She has written 18 novels, among them A Summer Bird-Cage, The Millstone, The Peppered Moth, The Red Queen, The Sea Lady and most recently, the highly acclaimed The Pure Gold Baby. Always sensitive and insightful, her novels explore the inner lives of conflicted women. She will appear at two events – a dinner at the Helena May where she will discuss her career of more than 50 years and a 90-minute event at HKU where she will talk about her short story collection. Published in 2011, the 14 short stories span a 40-year period, each of them examining the private lives and passions of everyday people.
An Evening with Dame Margaret Drabble, November 7, 7pm, Helena May, HK$1,200. To reserve tickets, email vanessa.wong@festival.org.hk
A Day in the Life of a Smiling Woman, November 8, 11.30am, Hong Kong University, HK$250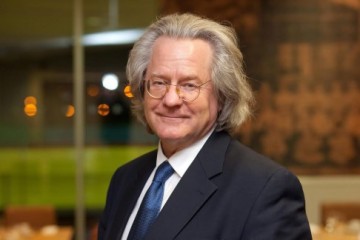 A.C. Grayling
Philosopher and writer A.C. Grayling is best known for his ability to make philosophy relevant to today's readers and audiences. He has written and edited more than 30 books, among his most recent The Challenge of Things, Liberty in the Age of Terror, The God Argument and To Set Prometheus Free. He has said: "The first lesson of happiness is that the surest way to be unhappy is to think that happiness can be directly sought." And he'll be speaking about happiness in the first of his two talks, answering the big questions about happiness – What is it? How can we be happy? – and exploring the difficulties we face in seeking happiness. And there will be more big questions addressed in his second talk which will be based on his new book, The Challenge of Things, a collection of essays on the world in a time of war and conflict.
A.C. Grayling on Happiness, November 1, 3pm, Hong Kong Jockey Club Lecture Theatre, HK$250
The Challenge of Things, November 2, 7pm, Hong Kong University, HK$250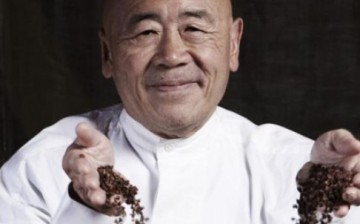 Ken Hom
Ken Hom's Cantonese parents emigrated to the US in the 1920s and he was born and raised in Arizona. In 1969, as a student at the University of California, he funded his tuition by giving cooking lessons, which proved popular, and in 1982 he moved to the UK to host his own BBC show, Ken Hom's Chinese Cookery. He now lives in France and Thailand, and travels the world, regularly appearing as a celebrity chef and writing new books. His latest book, Truffles, is an updated version of his book first written in French in 2000 with Pierre-Jean Pébeyre, of France's legendary Pébeyre truffle family. The book has just won the USA Gourmand Award 2014 in the best mushroom book category. If you want to see him up close, make sure to book early as there are limited spots available for his event, where he will share some of his classic Asian dishes – yes, you'll get to eat them and have a glass of wine – and talk about his career as a chef, TV presenter, author and charity ambassador.
Cooking with Ken Hom, October 26, 7.30pm, Easy123 Dining and Cooking Studio, HK$1,000
Lev Grossman
American novelist and journalist Lev Grossman's parents were both English professors, so it's no surprise that he read a lot and after graduating – from Harvard and Yale – started writing full-time. His first novel, Warp, was published in 1997, and he hit the bestsellers list with his second, Codex, in 2004. But it wasn't until 2009 that he came to big attention with the publication of The Magicians, the first of a trilogy, that was one of the New Yorker's best books of the year. The final in the trilogy – The Magician's Land – was published in 2014 and hit No 1 on several bestsellers lists. The trilogy is a glittering fantasy series in the grand tradition of C.S. Lewis and J.K. Rowling, and has earned him the nickname "Harry Potter for grown-ups". He will give a reading and take questions. A glass of wine is included in the ticket price.
Magic for Grown-ups, November 7, 3.30pm, Kee Club, HK$300.
Anna Smaill
New Zealand novelist and poet Anna Smaill began learning the violin aged seven and entered formal music training as a teenager, but switched to focus on writing and in 2001 began an MA in creative writing. In 2005, aged 26, she published her first book of poetry and then moved to the UK where she completed a PhD at University College London and then lectured in Creative Writing at the University of Hertfordshire from 2009 to 2012. She is now back in New Zealand where she penned her first novel, The Chimes, which was long-listed for the 2015 Man Booker Prize for Fiction. The story is set in a dystopian London where memories and the written word are forbidden. Music, known as "Onestory" has replaced them. The ticket price for this event includes lunch and will be moderated by Phil Whelan.
Anna Smaill: The Chimes, October 31, 1pm, Kee Club, HK$420
Original Link: SCMP