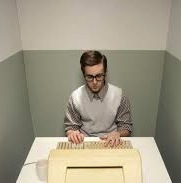 Loneliness hits Asia home workers hardest
— November 3, 2015
Employees need HR support to counter the downsides of working remotely

While many employees relish the opportunity to work from home, new research from global workplace provider Regus suggests that home workers in Asia may need more active support from HR to mitigate the downsides of working away from the office.
In a global survey of 44,000 senior business people, 64 per cent of home workers admitted missing the opportunity to mix with fellow professionals, 38 per cent reported that they felt lonely and 32 per cent were worried about gaining weight because of snacking.
And when you look more closely at the results for seven key Asian economies – Hong Kong, Taiwan, China, Singapore, Japan, South Korea and Indonesia – different, more concerning, cultural patterns start to emerge.
The number of home workers in Asia who expressed concern about feeling lonely is higher than the global average, with South Korea (66 per cent) and Japan (53 per cent) topping the list, and Singapore (51 per cent) and Hong Kong (47 per cent) not far behind.
"This is a fair reflection of Asian culture, where people long for a sense of belonging and are more comfortable working in a collaborative workplace and within a community," said John Wright, CEO of Regus Asia-Pacific.
Remote workers in Taiwan, China and Japan are particularly concerned with the impact of working at home on their effectiveness, with 96 per cent, 89 per cent and 90 per cent (respectively) of respondents agreeing that it is important for them to "get out of the house regularly to keep from getting stale".
These figures are way above the global average of 62 per cent. Wright suggested that this is down to a cultural perception, where work/life boundaries are blurred and workers feel that clearing their heads is vital to performance.
But he cited a different reason for the high rates in Singapore (72 per cent) and Hong Kong (67 per cent): "The scarcity of land here means people usually live in small apartments and don't have a proper home office. The space restrictions push them to get out more often."
The number of home workers in Asia reporting that their family resented them taking over a space in the house for their office is higher than the global average of 29 per cent, with employees in Japan (61 per cent), Indonesia (52 per cent) and China (51 per cent) feeling this the most.
This is probably because of the importance of family to people in these countries, said Wright: "In Japan and China there are strict rules and rituals when it comes to interacting with family members. What's more, a survey we conducted earlier this year showed that it's more expensive to run a home office in Asia than in the West."
Telecommuters and flexible workers need a fully functional, professional work environment that allows them to mix with other, similar professionals in order for them to thrive and be productive, argued Wright.
"When working remotely it is important for professionals to get out of their pyjamas and out of the house to maintain their morale and wellbeing," added John Henderson, chief financial officer at Regus Asia-Pacific.
Original Link: People Management