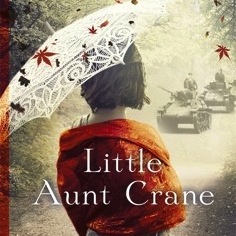 Little Aunt Crane
— December 28, 2015
Little Aunt Crane
by Yan Geling
Penguin, Random House

Readers of Chinese literature in translation are familiar with the Cultural Revolution. It's one of the most commonly featured periods in contemporary Chinese fiction, but what about the mass suicides in Manchuria in August 1945? Chances are you haven't read about it, which makes Little Aunt Crane such a compelling read.
After the Japanese invasion of Manchuria in 1931, many Japanese were encouraged by their government to move to this region in northeast China. They came with their families and made new lives, many settling as farmers. But at the end of the second world war, as the Chinese army advanced towards them, they found themselves alone and unprotected.
Most of the men had gone away to fight and it was the women, children and village elders who remained. Some fled for Japan, but thousands were left in the villages and the village elders decided that since defeat was inevitable their best option was to commit mass suicide.
Yan Geling's novel – published in 2008 and released in translation in November – takes this disturbing moment in history as her starting point. It's such a compelling beginning to a novel that you will be 100 pages into the almost 500-page book before you dare take a breather.
We meet the protagonist, 16-year-old Tatsura, at the moment she hears the village head voice his plan – "You are proper Japanese and you will die properly." She watches him stand bravely and be shot and sees his wife lays herself down next to him and take a bullet. Then whole families come forward and are shot collectively. The mass killing is horrific and Tatsura flees, but her bid for freedom fails when human traffickers catch her.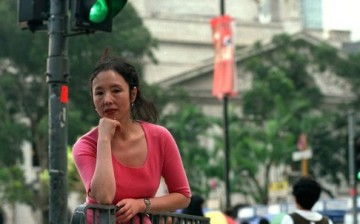 Bundled into a sack and sold by weight, she finds herself in the home of a relatively well-off Chinese family, bought for her reproductive potential. Zhangjian and his wife Xiaohuan are unable to have children and his parents have come up with a cunning plan to use the Japanese girl as a surrogate. Zhangjian isn't happy with the plan – and he's certainly not attracted to Tatsura, who is skin and bones after weeks on the run – nor is his wife who is, unsurprisingly, jealous.
Yan switches perspective as she recounts the tale. As the years roll by and Tatsura not only fulfils her duty to provide children for this childless couple but also meets the domestic duties that Xiaohuan is too lazy to do, we see the relationships in this complicated family develop. The characters are well drawn and the friendship between the two women is one of the pleasures of the book – beginning as rivals, with the sharp-tongued Xiaohuan not missing a chance to put her down, they come to form a close bond.
This isn't the first time Yan has written about the Japanese experience during war. In 13 Flowers of Nanjing – which was made into a movie staring Christian Bale in 2012, The Flowers of War – she reveals the horrors of the aftermath of the Japanese occupation of Nanjing in the late 1930s through the eyes of 13-year-old Shujuan.
Yan, who was born in Shanghai in 1958, served in the People's Liberation Army, but she wasn't a soldier. From the age of 12 she was a dancer in one of the army's now disbanded entertainment troupes. Aged 28, she published her first novel and since then she has been a prolific writer of novels, short stories, scripts and essays. She has said that the demand from Chinese readers is what keeps her working so hard, and she prefers to write in Chinese although she could write in English if she wanted. She has also said that the idea for Little Aunt Crane came from a story a childhood friend shared, of a classmate who learned that the woman he thought was his mother wasn't his biological mother.
Yan takes a traumatic moment in China's post-war history and dresses it up with such convincing characters and plot that it is wholly believable. If you're looking for a book to cuddle up with over a wintery weekend, this will hit the spot.
Original Link: SCMP