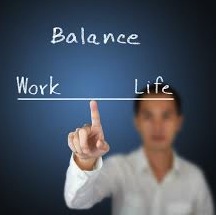 Quest for work-life balance
— January 27, 2016
Singaporeans are keenest country to adopt different working styles, says workspace provider Regus

Flexible working is on the rise as more employees look to improve their work-life balance.
And experts say organisations also have much to gain by encouraging flexible working, as it can result in them becoming more agile and able to respond quickly to changing market conditions.
Workspace provider Regus canvassed opinion from across the globe, interviewing 44,000 employees in more than 100 countries. In Asia, the quest for work-life balance was the strongest in Singapore (70 per cent) and Hong Kong (67 per cent), both well over the 61 per cent global average for employees making use of flexible working.
The findings suggest that the demand for a healthy work-life balance corresponds to the work pressure employees face. A 2015 survey found Hong Kong by far the most hard-working market, with 14 per cent of employees putting in 15 hours or more overtime a week.
Another important factor in the push for flexibility is the desire to work closer to home. This is a particularly hot issue in China, with 44.3 per cent of respondents saying they wanted to reduce their commuting time.
"This suggests that the infrastructure and commuting issues in developing markets plays a significant role when employees come to choosing jobs," says Natina Wong, country manager for Regus Hong Kong.
In Hong Kong and South Korea, both of which have affordable and efficient transport systems, working close to home was less of an issue.
Flexible work isn't just good for the workers – the business stands to gain, too. This is especially important in the current environment where businesses are examining their cost base. Flexible working allows firms to expand or contract rapidly without incurring hefty penalties.
"This research confirms that flexible working boosts efficiency and cuts costs. Businesses can reduce underused office space and operate in a more responsive way, making decisions as needed," says John Wright, CEO of Regus Asia-Pacific.
The research highlights another point of interest for Hong Kong and Singapore – two cities at a similar stage of development – that flexible work is seen as a means of attracting staff from a wider talent pool.
"The fact that businesses are already benefitting from flexible working to increase their agility is good news. In addition, helping employees to find a more satisfying balance between their personal and professional lives creates a healthier and more productive workforce," says Wright.
Original Link: People Management