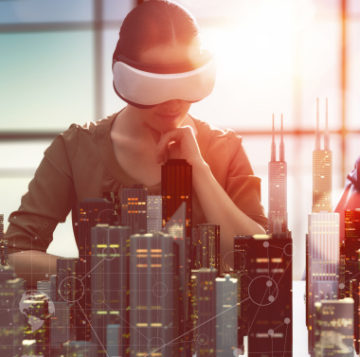 Keys to Beating Asian Slowdown:
— May 24, 2016
Asia has hit brands hard, especially those in the luxury sector. With expectations that the economic woes will continue for another one or two years, the situation looks challenging. A new report offers not just a glimmer of hope, but some concrete suggestions for how to weather the storm.

The key message from the lead researchers of the study, "Economic Outlook for Asia-Pacific," is to act now and make the most of technology. During the last recession when mobile wasn't as prevalent as it is now, consumers deserted stores as they stopped shopping. As a result, brands were shut out. But today the conversation can carry on and be fostered from the comfort of someone's sofa.
"Technology is changing how people have been seeing the slowdown. People are second screening. Staying at home no longer insulates you from the world or brand conversations," said Joanna von Felkerzam, regional director of audience research and measurement solutions at Starcom MediaVest Group, which partnered with global research company YouGov on the study.
Von Felkerzam and her team conducted a similar study during the 2009 economic slowdown and that earlier research gave a broad context to what makes this slowdown unique in Asia and what it means for marketers. This time around political tensions in Malaysia, Thailand, Hong Kong and China are making the road to recovery more complex.
This year's study gauged perceptions and shifts in behavior through an online survey of more than 8,000 people in China, Hong Kong, Thailand, Malaysia, Singapore, Indonesia and Australia. The researchers warn that brands must not think that an economic slowdown should mean a reduction in efforts to reach out to their customers.
"People are more than happy to engage, but you need to deliver content that makes them feel you understand what moment they are in, where they are in their life and their needs," said von Felkerzam.
Paying attention to Millennials is critical. Mobile in hand, they think they can do it all themselves and do it better than previous generations, but their confidence has been knocked by seeing rounds of job layoffs. In Singapore, the increasing closure of boutiques leading to "ghost malls" has shaken many shoppers. Add to this the awareness that home ownership is out of reach for many and you have a recipe for anxiety.
"Millennials are less stressed about the slowdown, but very concerned about their future and that is across the board," said von Felkerzam.
This creates an opportunity for brands that can step in and help Millennials ask the right questions, think more long-term and show them how to upskill and prepare for the future, she said.
One in three Millennials has children and the way to their heart is through their kids. Von Felkerzam points to Hong Kong's Landmark shopping mall that in March launched its "Inspiring Young Minds" program, engaging with children and thus reaching their parents. It's a good example of a luxury mall creating an environment.
Brands also need to totally rethink how they approach advertising. In China, one in three people surveyed said they want brands to stop advertising and one in four said they want brands to use more social media and to share relevant information.
"People want brands to participate in culture, to engage in meaningful connections, but these have to be beyond the traditional advertising push," said von Felkerzam.
Japanese beauty giant SK-II is an example of a brand that understands this, successfully connecting with its customers via its documentary-style ad about China's "leftover women." Called the "Marriage Market Takeover," the four-minute video was released in April and quickly went viral, provoking a debate about single women in the country.
"SK-II really hit home with that ad. It was an emotional connection to something that is affecting 20 million young women in China — that's a meaningful participation," said von Felkerzam.
Eighty percent of the content that people are exposed to is video-based and that is set to increase. Virtual reality is set to take the lead with its immersive experiences — the only thing that is slowing it down is content. With 360 cameras already available to buy for consumers to create their own videos and upload to Facebook and social media, brands can't afford to get left behind.
"Marketers can't afford to wait until things get perfected. They must work on this now and learn as they do. Things are moving fast in Asia – we've moved from PC ownership to mobile and mobility, now we're going from display to VR," she said
The speed at which the brands space is changing in Asia has surprised many Western brands. In China it was previously very much about global influences and setting up best practices, but now many local brands have surpassed international ones in popularity and the level of sophistication is rising rapidly. While just eight years ago many consumers opted for international brands because of their connotations of quality, status and social acceptance, now there is more going on.
"Look at the luxury brands in China — because of global connectivity, travel abroad, experiences coming in and mobility, you start to see that people are making trade-offs between the big brands that they know as a staple and also the ones that they feel are right for them. It's no longer about the big brand, it's about the brand and what is right for me," said von Felkerzam.
The study found that the slowdown is pushing many consumers to rethink what they spend their money on. That doesn't necessarily mean they want to switch to a cheaper brand, but that they know what they want and are willing to wait to get it. The report's message to brands is to maintain an emotional connection and keep it moving because when a consumer is ready to make that decision, it will feel spontaneous even though they have likely been thinking about it for some time.
Patrick Corr, co-chief executive officer of YouGov in Asia-Pacific, said Chinese consumers have quickly moved from worshipping big brands to a much more subtle appreciation of labels and that it can be challenging for brands to realize how fast the environment is moving.
"The platforms are where things are happening in China. WeChat was well ahead of the curve in terms of commercialization and thinking about opportunities to monetize their customer base," said Corr, referring to the phenomenal growth of the messaging app that supports payment and money transfers. Launched by Tencent in China in 2011, WeChat now has more than 700 million active users.
While cutting back and slicing corners might seem like sensible measures to take in a slowdown, the researchers warn this is not necessarily the best approach. Rather than skimping, they advise brands to be continue to invest.
"Consumers are becoming more insular. They ask, 'What's in it for me?' And they are looking for value exchanges," said von Felkerzam.
In Asia, consumers have traditionally understood brand "generosity" to equate to economic value. This is still core, but there is more to it than that. People want brands to focus on what they are doing right and offer quality products for less.
"Are you as a brand igniting the right emotions? Are you attracting them? Are they searching for you or are you chasing them, which is the traditional push rather than pull, traditional advertising," said von Felkerzam.
Brands must look at their business performance in a broad contact. They need to keep a close eye on local market indicators such as layoffs, property prices and political tensions to get the pulse of people's sentiment, said researchers.
"It's more than a brand-health study, or even social listening. It's integration of all the different ways to keep a pulse check to anticipate the next curve or incline of the roller coaster," said von Felkerzam.