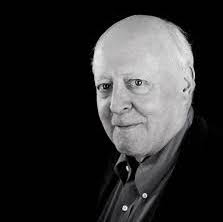 Why China won't rule the world in the 21st century
— November 14, 2017
The author, a former editor of the Post, tells Hong Kong literary festival audience the potential for 'emperor' Xi Jinping to stumble, party's refusal to liberalise, adverse demographics and pollution will stop nation dominating

Former South China Morning Post editor Jonathan Fenby was in a chipper mood on Sunday afternoon following a celebratory dinner the night before to mark his 75th birthday.
Although he left Hong Kong 18 years ago, he has maintained a strong connection – personally and professionally – with the city, visiting several times a year. And he hasn't taken his eye off China.
It's his second appearance in as many days at the Hong Kong International Literary Festival and he cuts straight to the chase with a spoiler alert for those who have just bought his latest book, Will China Dominate the 21st Century? The simple answer is no.
"The thing to remember in China is that it's the party that counts," says Fenby, addressing a packed lecture theatre at the Hong Kong Museum of Medical Sciences in the city's affluent Mid-Levels neighbourhood.
Xi Jinping's recent speech at the 19th National Congress of the Communist Party of China made it clear that he planned to strengthen political mechanisms in China.
"I may speak as too much of an old Western liberal democrat, as the last governor of Hong Kong [Chris Patten] once accused me of being – 'How can you possibly understand China?' he said – but for China to evolve socially, but above all in the economy, implies to me liberalisation and genuine openness of hope as well as being open to allow people to buy or sell your goods," says Fenby.
And this is what he believes is missing in China, because the main aim for Xi and those around him is to strengthen the power of the central political body.
Politics has always been central to modern China. Mao Zedong changed the world when he led the communists to victory in 1949, but it was Deng Xiaoping who really shook things up by opening up China in the late 1970s.
"The aim for Deng was to make China nationally a great power once more, but also to confirm the position of communist power as the monopoly controlled group which can say to the Chinese, 'We have brought you material wealth and new prospects which were never there before'," says Fenby.
Political control would never be relinquished – the 1989 Tiananmen Square crackdown is testament to that – but the Chinese people were offered the chance to improve their lives materially. "The wealth was distributed in an unfair manner and there has been huge corruption, but [the forward momentum] has always had this political underpinning to it," says Fenby.
It's why he refers to the Communist Party as a new imperial dynasty: "It's a dynasty whose mandate of heaven is based on the promise of material advancement for the 1.3, 1.4 billion Chinese and that is important – that is the reason China is not going to evolve in such a way that it can rule the world," he says.
A month ago The Economist featured Xi on its cover under the headline, "The world's most powerful man". Fenby says the magazine's assertion was correct – that manifestation of power was made clear at the recent party congress and during US President Donald Trump's recent visit.
"There is no doubt that China has taken on a new self-assurance under Xi, saying we are not simply an economic power, we are now going to play a political role, we are now going to play a global political role – regionally to begin with, but also globally," says Fenby.
Not only is China building up its military power, it's also moving into other areas, such as artificial intelligence and new technologies, on a scale that others can't match because they don't have China's phenomenal resources.
Of the US$250 billion of business deals announced following Trump's recent visit to Beijing, Fenby is sceptical. "Most of them are MOUs or letters of intent and as one American lawyer said, 'The history of business relationships with China is littered with letters of intent.' So we'll see how many of those come up," he says.
Fenby understands why many people believe that the world will belong to China, particularly under Xi, a leader whose power and authority suggest that he may well be able to make China a more efficient place. He points to Xi's increasing power as something to be wary about.
While Deng stipulated that the party leadership should delegate decisions about running the country to the government, Xi has reversed much of that, bringing much decision making back into the Communist Party. As well as being party general secretary, Chinese president and military chief, Xi has also taken on a string of other roles.
"He may have 12 positions at the moment. How he gets it all done I don't know – he's a busy man. And the centralisation is going on all the time," says Fenby.
The risk of one-man rule in an autocracy, he says, is that if that person makes the wrong decisions and cannot be contradicted, we could end up with a situation as seen under Mao.
"The danger of China going ahead is the danger of policy mistakes at the very highest level. This is the not the Finance Ministry getting something wrong – this is the all-powerful emperor getting something wrong," says Fenby.
That isn't the only reason Fenby believes China won't rule the 21st century. He also points to the huge build up of credit, a debt problem that is currently being kicked down the road, but poses a major long-term risk. Add to this its demographic trend of fewer younger people coming into the workforce, and severe pollution problems, and the picture looks bleak.
"My belief is that China will continue to throw a lot of money at advanced projects, artificial intelligence being the latest, but the central spark of liberalisation – liberalisation of how you run the country, how you do business – will always be blocked by the overall imperative to keep the party in power. And that's why I think in the end China will not rule the world," says Fenby.
Original Link: SCMP